(Sorry if the pic quality are not fantastic because some of them are shoot with my iphone.)
Hi dblchinisssss!!!


Here's my valentines look of the day!
This is the first time I'm wearing this dress, bought from KL last year for about 10-15 sgd.
I keep procrastinating in fitting this because is tough to match the romantic feel to it.
Well… of course valentine's is a good time to dress up romantically


I love the bubble skirt at the bottom, very nice but tight gathers makes thigh a little uncomfy.
C my heart-shaped pendant? NICE RIGHT! less than 10 bucks frm Msia!
Yea I also wore big eye lenses!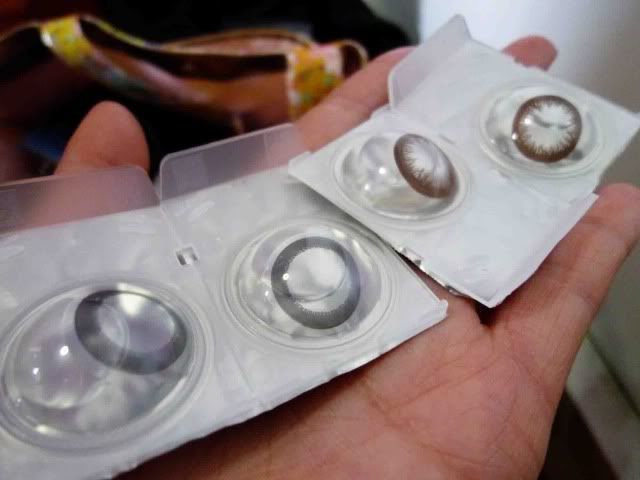 put on the brown one and it instantly brightens and enlarged my iris.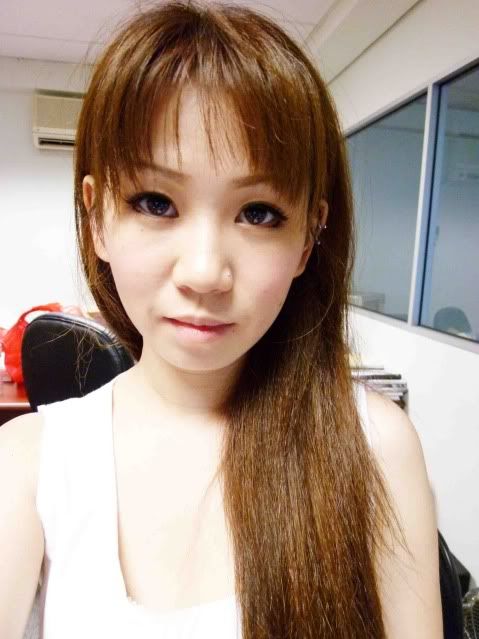 amazing right?
I didn't expect this can make a big difference to my eyes. awesome.
well….Guess what?
After 8 years of courtship we r still celebrating valentines!
Bf had to attend our lomantic valentines dinner Under extreme pressure.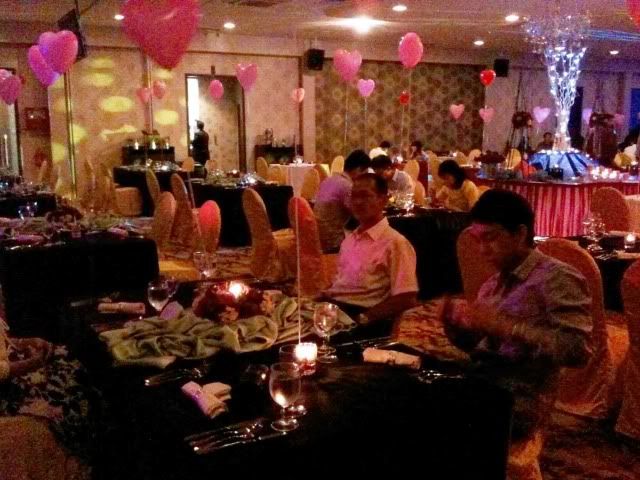 Yes! I picked the place at hotel re!
Dblchin has a dbl date!
They are my mama papa!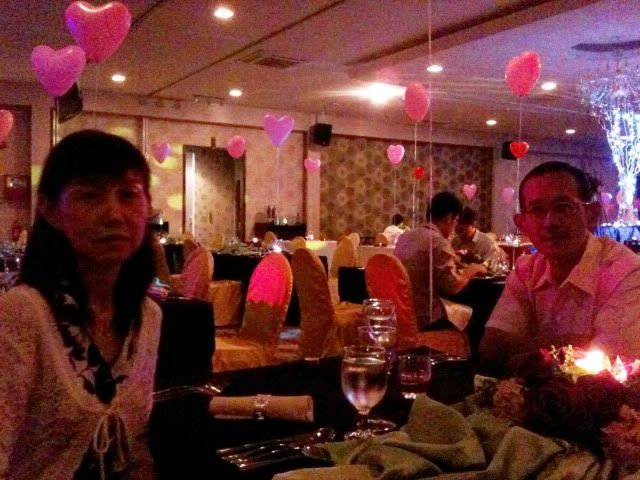 My mum has been complaining abt dad lacking in his romantic gesture and all. So I suggested the dbl date for them! Awesome or what???
They took a pic of us and brought it to our table later.


So being a Singaporean, I asked a qns "This one free or not huh?"
Then the girl nodded her head and rolled her eyes at me, like I'm some cheapskate shit.
Hiya who cares, it free anyways.
Well, most girls out there got flowers….
I GOT ONE FREAKING POT OF CACTUS!
Hows that?! Alive one somemore!


Then bf says he wanted to giv me a cactus because they are strong-willed to live, pretty pricky, and cute to the touch just like me!
well… actually I just bullshitted, he gave me coz is easy to maintain and cost saving.
And he wanted me to empathize is hand made all by himself.
ok let u c the pic.


He bought several cactus to piece them together in a pot


Laminated some pics of us doing our thing "kissing"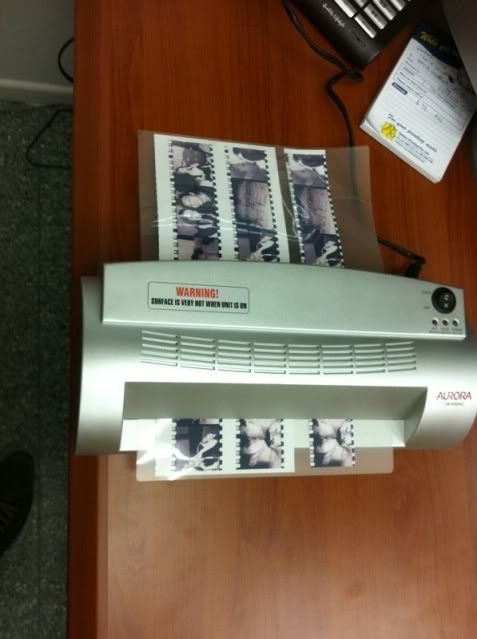 My side ain't losing out that either.
I made some DIY chocolates after reading 熊貓 Girl's blogpost
very easy, buy some milk and white chocolate.
or any sort that u desire.
Put them in bags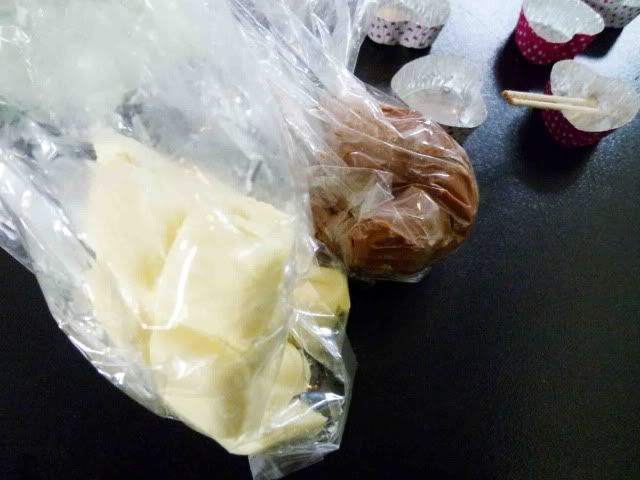 dip in hot water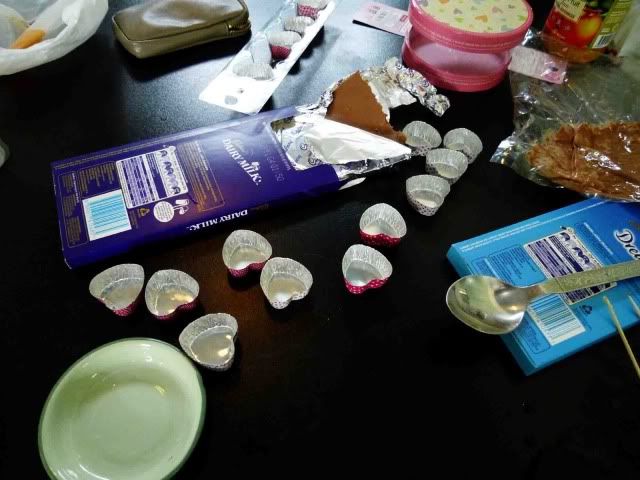 and pour into molds like this
(from DIASO)

and make your desired shape or patterns!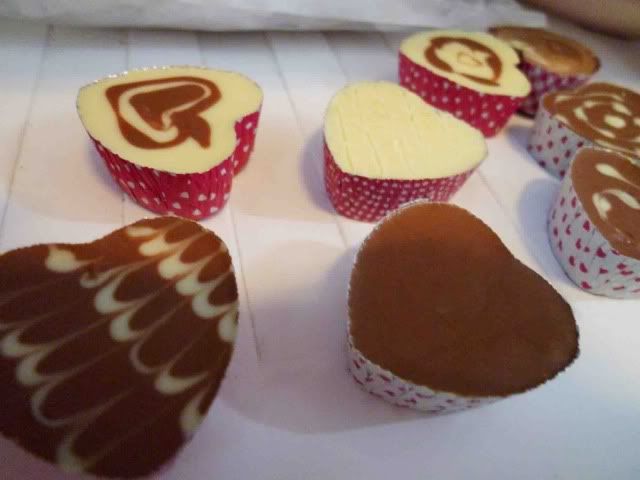 Throw them in the freezer
& they'll come out as dblchin's chocolate!
I bought a container from diaso to contain these heart-shaped chocos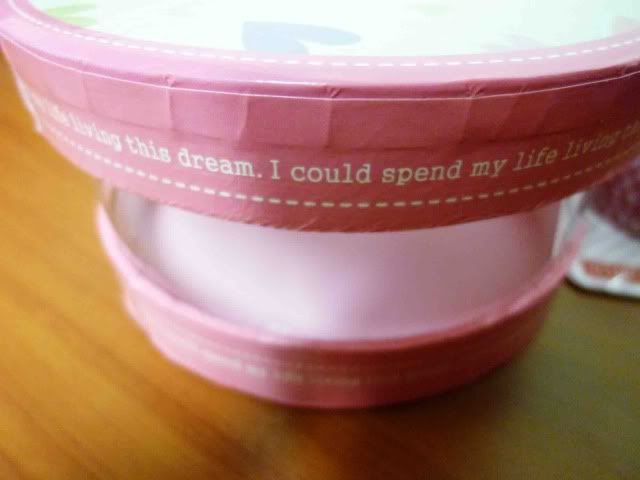 Here you go, my present to bf.

We didn't know before hand that we'll b doing something for each other, telepathy just came!
Is true! there was one year, during our anniversary, we snt surprises flowers to each other!
my friend mentioned that me and him are true soulmates.
AWESOME NOT?!
NVM I answer for you 'AWESOME!'
I hope all of u had an awesome one too!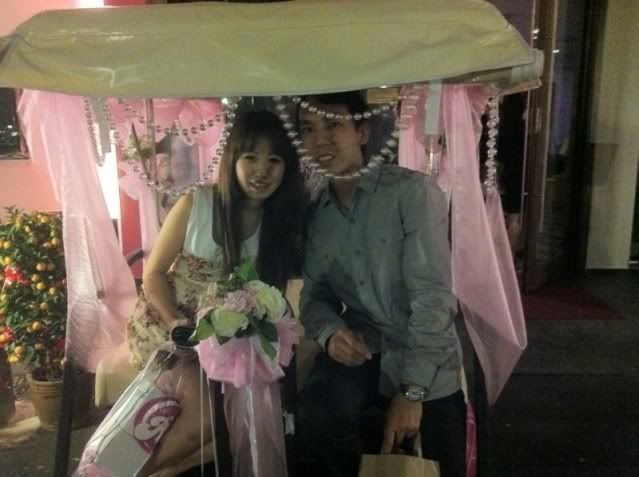 TOODLES~!