*Sponsored
Hey here and there my dblchinis!

Headed down to Shunji Matsuo once again!!!
This time round I'm doing the Arimino Caretrico hair treatment, a treatment that provides deep moisturization and nutrients for my hair.
It also repairs extreme conditions for dry brittle hair like mine.
My hair condition is being examined by Dave (The Director at Shunji Matsuo Hair Studio), he then determine the formulation for my treatment.
There are several types of treatment offered :
-type S-2 that provides volume boosting
-type H-2 that provides rich, deep condition for intense softness and frizz control for bry and brittle hair.
-and a heat liquid that is suitable for all hair conditions with chemical treated hair like colouring or perming.
First they show me to this cozy room where I will lie down all the way in comfort for the entire treatment.
Super comfy shower couch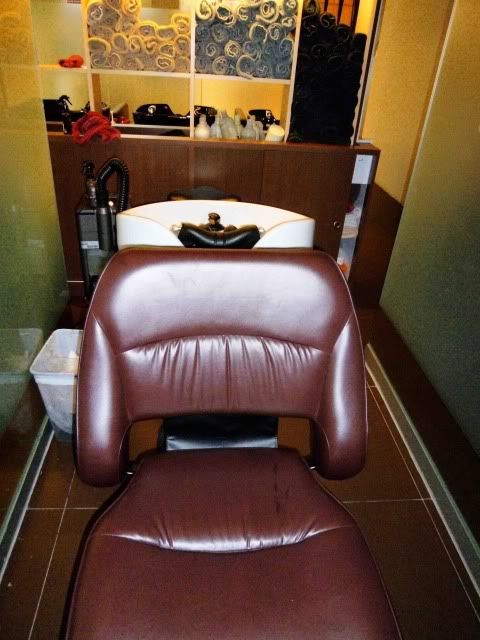 Since Shunji Matsuo and is Japanese, I get to wear a robe. Weeee~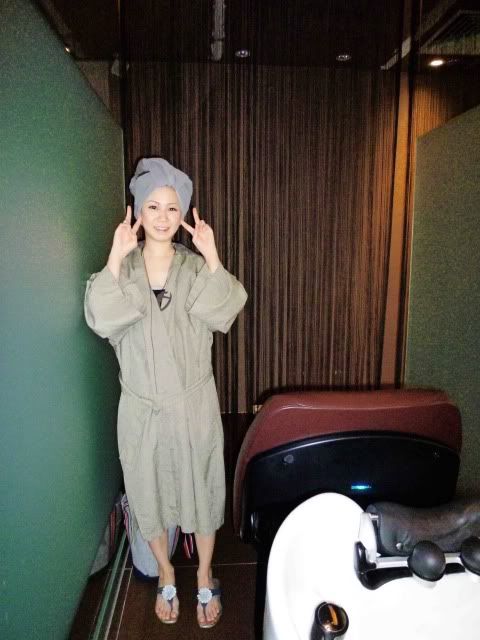 Trying my hardest to camwhore and look effortlessly xool even though everything (hair, robe) is falling apart.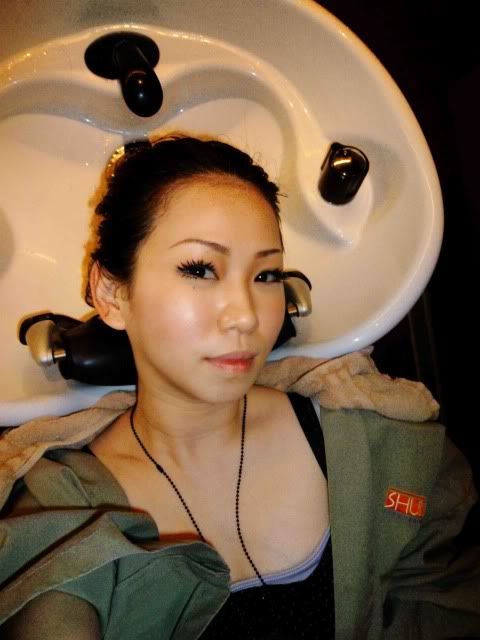 My hair is then sprayed with steamer to open up the hair culticles for 15 mins
Spot pre is being applied before steaming session so as to achieve better absorption of nutrients.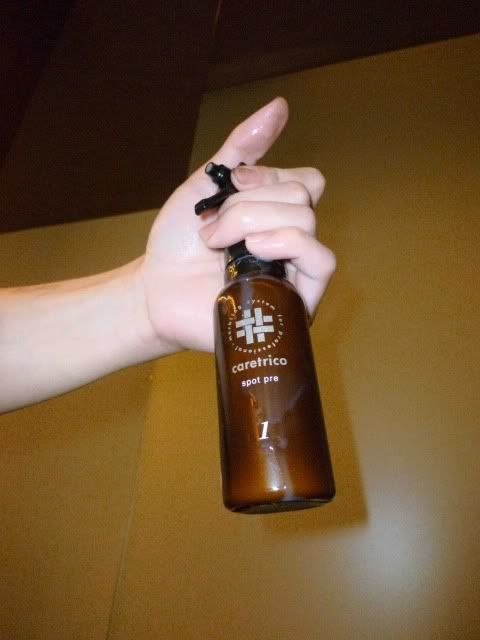 Intensive steaming, it feels feel and breezy unlike the usual hot steaming session that leaves me rather steamy. I mean steam. OK i mean steaming with sweat. OK i give up.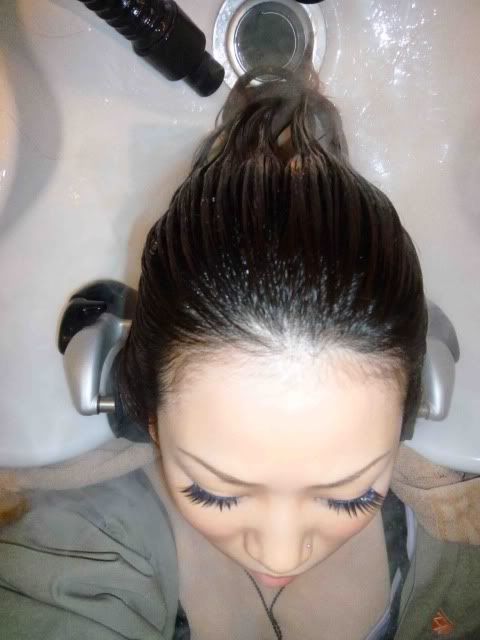 After 15 mins had passed, hair therapist applied this special formulated customization for my hair.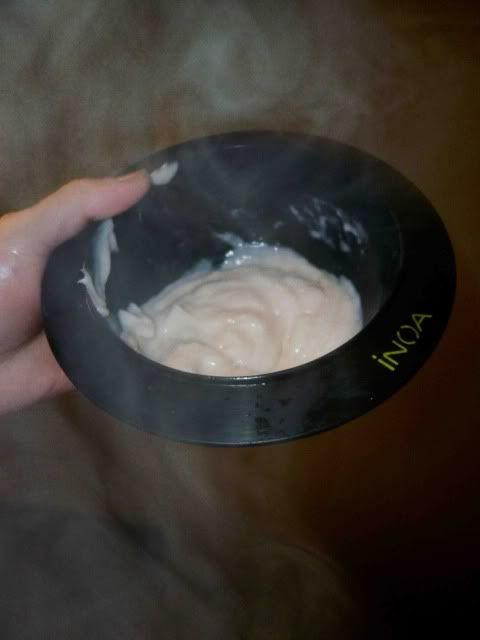 I can't tell u what is it. Coz I dun even know what is it.
Trade secret.
My toesies.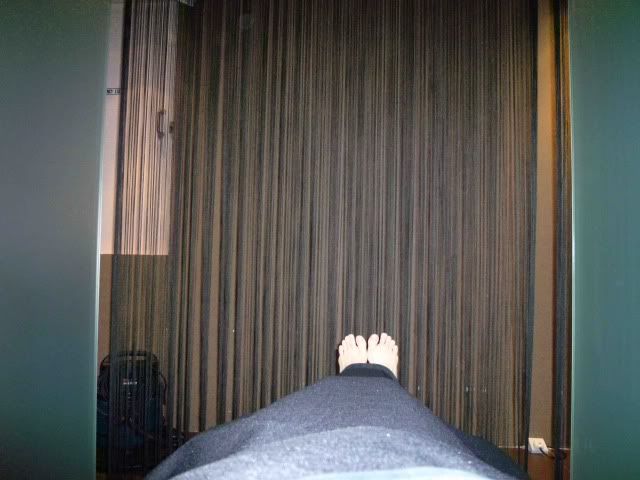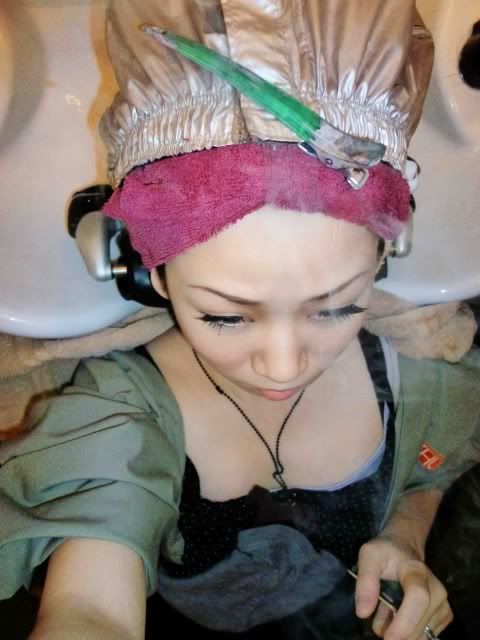 My hair is then wrapped up like Mars attack Sequel before the therapist insert a tube connector to the gadget that emits steam I presume.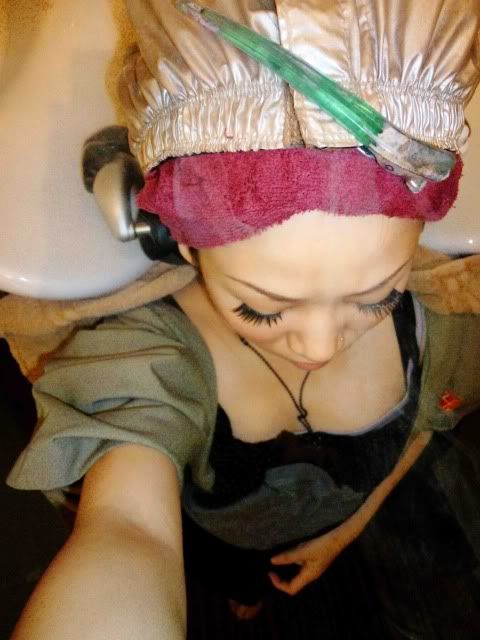 Lady gaga new MV.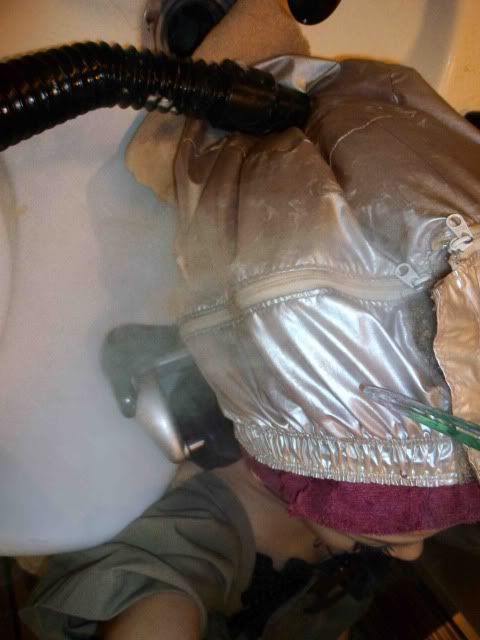 OK another 15 mins passed like amount of time u try to get on smrt public transport in busy mornings.
Now they rinse the special treatment off my hair and reapplied a sealing cream called the I'm no.3
Woo time for washing and walalal, wakah (I'll NV get this right)
And transformer into a obasan!
Healthy hair means healthy Dblchin!
Time to apply a leave in coating that wraps up moisture and care.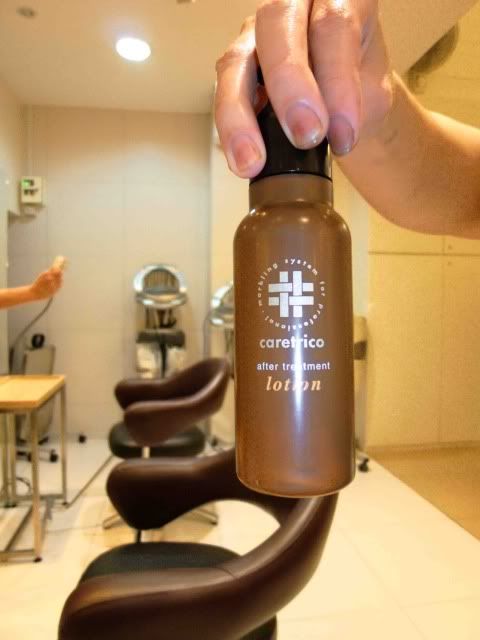 I'm advised not to wash my hair for 2 days because the treatment is still taking effect, love how soft it feels after the treatment.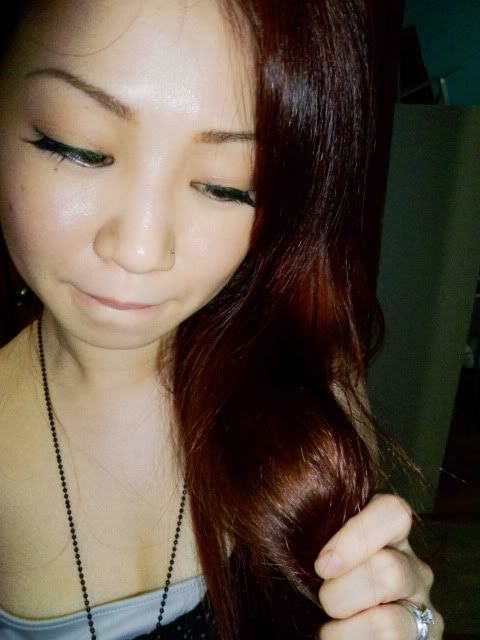 Thanks Shunji Matsuo!
*Arimino Caretrico hair treatment is available in Shunji matsuo hair studio from SGD100 for a 45minutes session.
*Shunji Matsuo is my hair sponsor, I'm not paid to blog this