Have u been to sentosa?

I mean like really explore ur way to other amazing areas rather than the artificial beaches filled with
bikini dollies,
sometimes flooded with 6packs,
but most times FULL FAT TORSOS?!!!!

Well….I DID!!! *praise me! praise me!*
Thanks to 24seven, they are awesome la.
They are like care givers of the blog sphere, I say.
While other blogging communities neglected 'me' e terrible enfant yet prodigious blogger *beams with shameless pride*
they open doors for absolutely anyone.
Be it u blogging abt ur full blown piles or Ur leg hair that has just exceeded its growing limit…seriously, they are 'some' (in short for awesome)

Alrite, back to the Sentosa,

They do have amazing areas yet to b discovered! no kid.

When I first got invited to visit Sentosa 4D Magix, I'm completely like

"where the fuck is that?"
Besides the usual Underwater world, I dun think I know of any else better.
But out came another realm besides the my usual bitch beach fit. I was told to look for imbiah lookout carpark, just right behind the merlion.
Seriously when I saw the merlion upclose, it is so bloody massive but just stood there doing nothing… So I asked ah chong, my Donkey Yen bf trying to b Donnie Yen( if u duno who, click here)
"y this merlion never vomit water one???"
he answered " duno, maybe coz he never drink alcohol…"
hmmm….true true.
so we parked and walked towards our meeting location.
Becareful when u park there, wild peacocks will sometimes get hysteric n eat up ur cars.
We discovered other attractions along the way.
like…..
Butterfly garden
&…
I only can think of that now.
Anyways.
We our first 4D experience is Desperados.
Where we sat on this simulating horse & fake pistol to shoot for points.
Minimum height requirement is 110.
Thank u mum, for making me taller than that.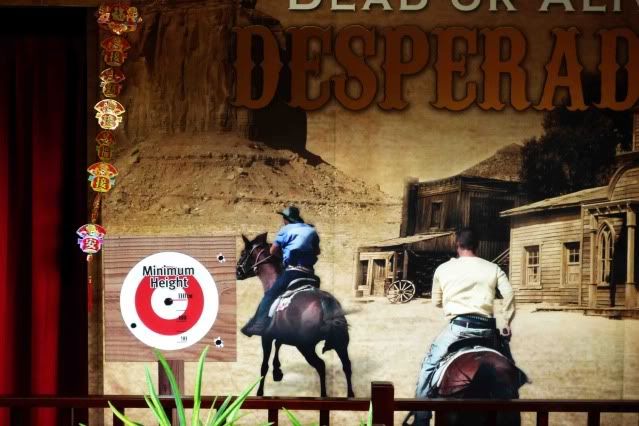 Anyways…. here are the results:
Oh yes, did I mention Sara went? The awesome makeup blogger?
Hiya sara, ur makeup skills better than ur shooting laaaaaaa……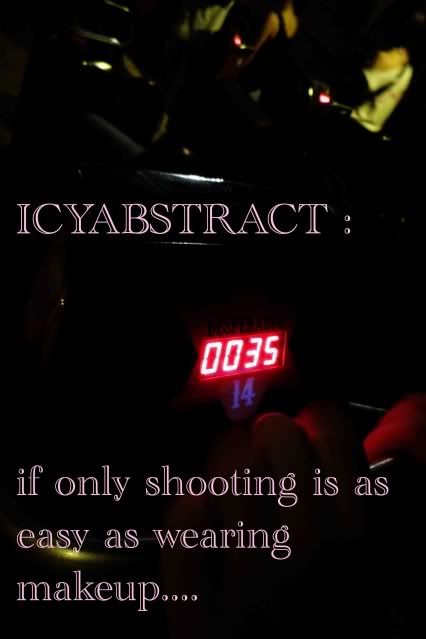 Donkey Yen aka chong.
Now who's misfiring?

Of course I scored the highest among:
chong, sara & sara's bf.
For sure.
When People gets me mad,
I aim to piss
& when I get pissed,
I'm pleased with my aim.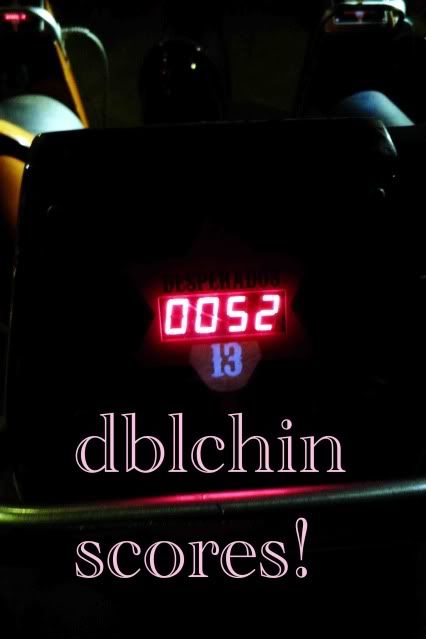 So after firing the bandits…
We moved on to the log rides.
is Like a big TV showing the adventure of a 'log'
& our visuals are suppose to b that piece of log & moving alongside with it.
I shot the couple during our wait in line.
SaraK, ur bf is so fair! He needs to get out more!
get urself toasted boy.

of course sara & me.
I should've straighten my back a little, I bend too much causing me to look shorter than sara.
saraaa dun burst my bubble huhhh…

We were told to wear 3d glasses .
Looked like dorks.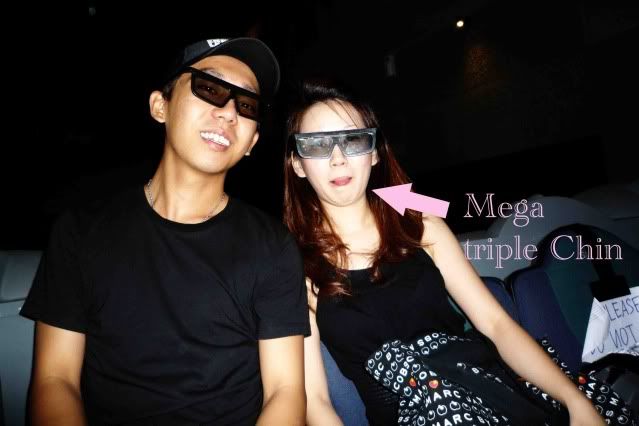 My bf really got his chance to b a log. He is one woodblock in real life & he really can't sing for nuts.
We sat in this space-lookin-couches where it moves like a simulated roller coaster.
I'm not a keen believer of virtual coasters, they don't really make me sick in the stomach.
So…Any challengers for a game of viking???
Anyways…after the series of loggerholic, we went round for a pirate adventure.
I love this! I'm so mad crazy abt the amazing Big TV that watered thru e big screen at all of us & releasing air pressures at our necks!
I'm sorry, I didn't managed to get any pics coz I was busy fining e pirate for spitting at me & tossing me off my chair. U watch out! Captain er…I duno what's ur name, u'll b dead the next time I fire my gun at u!
Aw… the trip is a WRAP!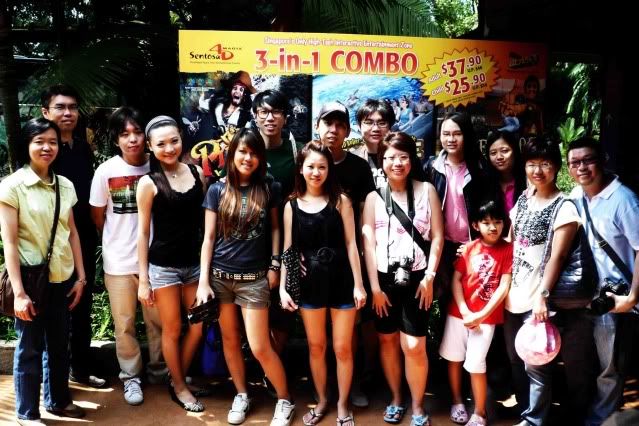 Do head down for some family fun dblchinis!
Last but not least, I'm SHAMELESSLY Calling everyone to Follow me on
as well as
SUBSCRIBE TO MY YOUTUBE BEAUTY VIDEOS
Maybe even Obama subscribes to me secretly.
& if u have something to say, Comment here & don't forget to 'LIKE' my post!
TOODLES~