I know I've been posting loads of my bridal works on my
Facebook page
and instagram which limits me to certain things like posting 2 collated pictures into one page.
So then I decided to consolidate some hairstyles (if you haven't seen any) which I find interesting and share it with you all here!
you will find a variety of mixes as I've learn some of them in schools and some are done at my own free time. Whatever it is, I've put 101% effort in achieving these looks be it the length of time to complete them.
So please no non-constructive criticism because it doesn't aid what I'm doing right now.
Here goes:#1-My first hair lesson in class, 1/2 updo on dummy.
#2- That very night I went home to try out my very first full updo.
#3- Then on my own free time I picked up a new hairdo I learn on Youtube, elegant braids.

It escalated pretty quick, so I started on playing around with read heads.
#4- My practice on kathy.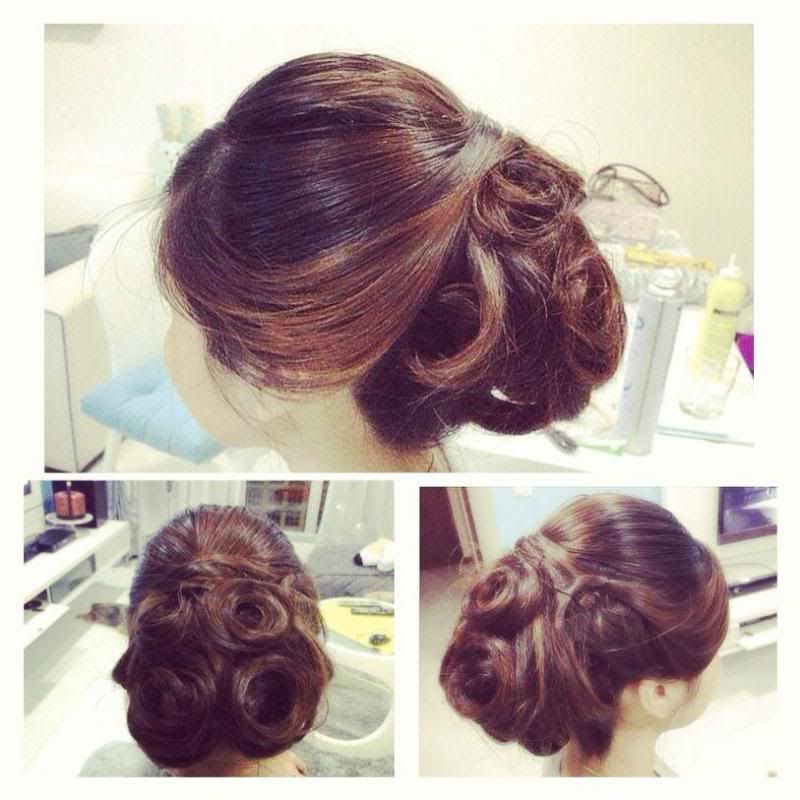 #5- Then Mint
#6- And Silver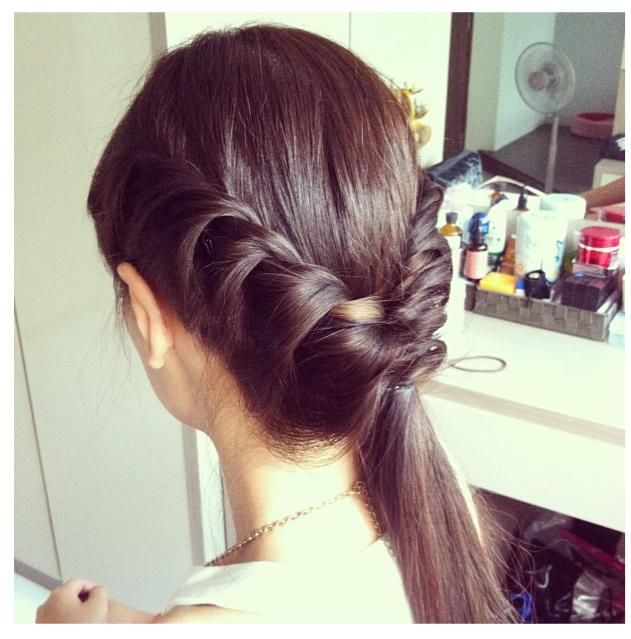 #7- More intricate hairstyle in school! My tutor loves the braided rose.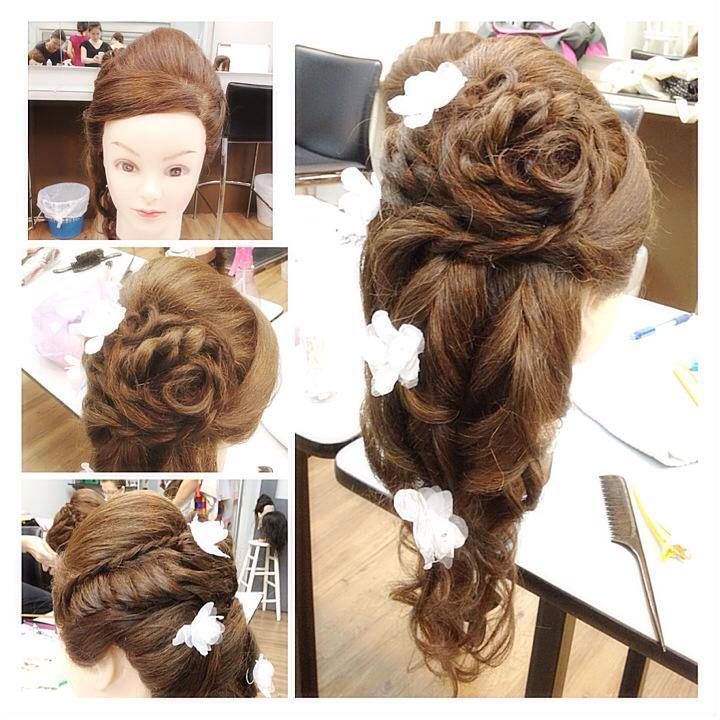 #8- and lastly hairstyle for my current bride.

Sorry for the short and abrupt captions, just stay tune for more!
♥Dblchin
Please Thumbs up for my page :D