When I received an invitation from Maybelline about their latest colour tattoo gel eyeshadow, I knew I had to go.
My knowledge is pretty superficial about cream shadows that is probably y you rarely see me using them. I mean the basic understanding of application is in there (my brain incase u need to know the exact location) but the aspect on how apply in order to justify the colour/s without making the eyes look muddy, I'm still pretty clueless about it.
One thing for sure, cream shadow is in huge demand as a good a base to top along with chalky shadows or/and poor pigmented colours.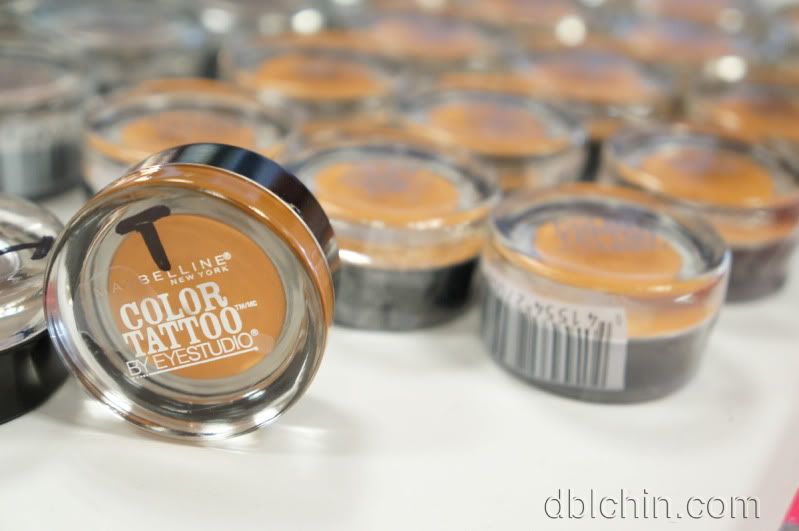 Event was held  over at scape Level 4 where the flea happens. In collaboration with known blogshops throughout Singapore, they came up with a Flea event showcasing the exclusive collection in both makeup and fashion.
Participating brand includes CatwalkClose.com, Chacey Love, Hollyhoque, Skinned, TheJuiceMarket, The Tinsel Rack, Vain Glorious you (yay Tricia!) & Yesah.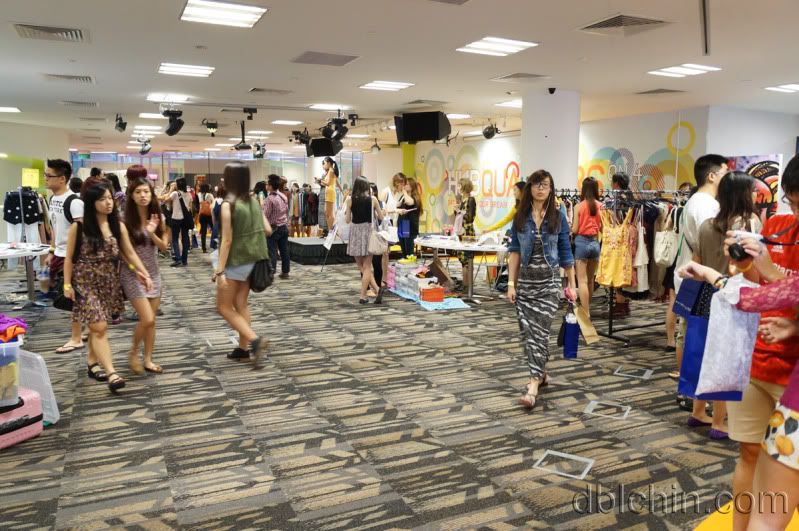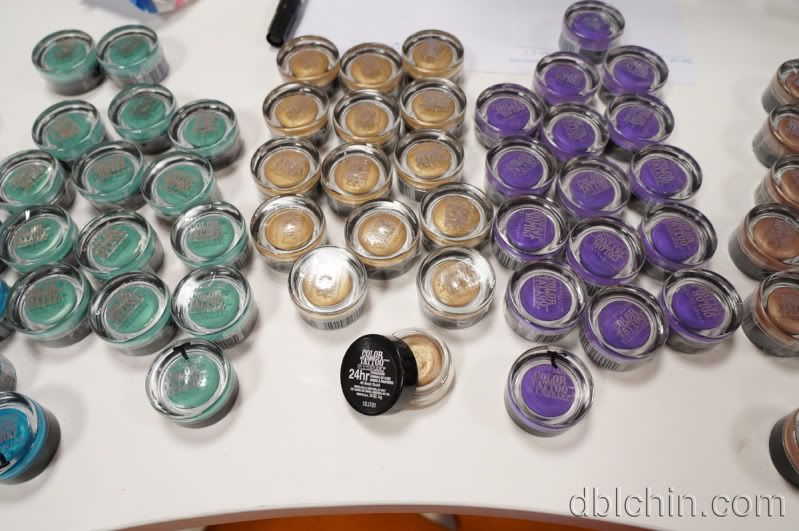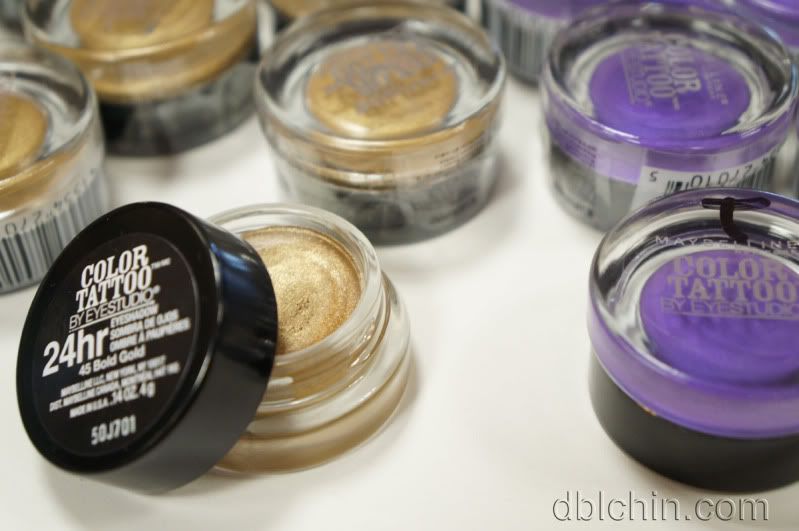 I have to say I like most of the colours on the chart, except for a few. 1 or 2 out of the lot seems tougher to apply, I have no idea why especially when one has less shimmer.
I can see that Colour tattoo is going to be a big hit in the eyes of many consumers, they make great bases! Plus they are all pretty smudge proof and water proof, I guaranteed a 100 percent because they (the maybelline people) were cheering me on to rub the colours to see if they are long lasting enough. So I applied a few shades at the back of my hands, rub them like gently and gradually adding more pressure but the colour didn't smear or wear off.
They (the Maybellin people again) then started squirting small amounts of water with their mini dispenser at the same spot and encouraged me to continue rubbing. Like a genie in the bottle, I rubbed and rubbed but the colour just won't budge.
Amazing, I'm truly impressed!
Here are some of the items sold at the Flea:
Python necklace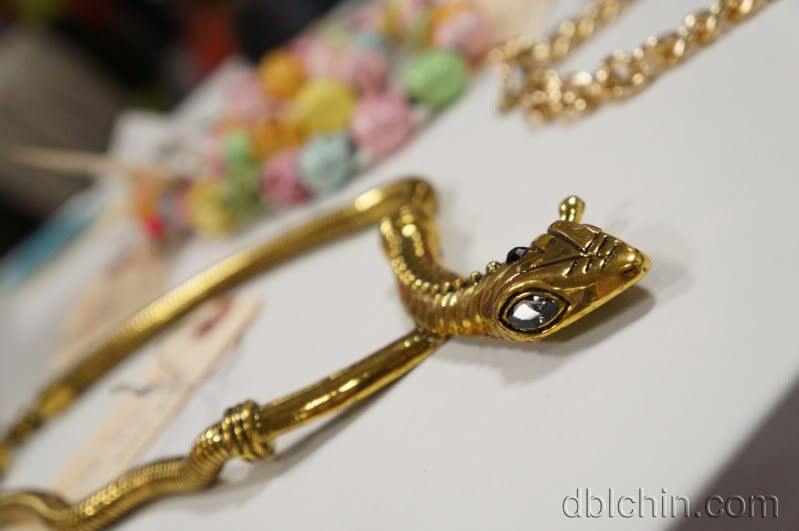 I'm on the verge of buying this then I reminded myself that I'm going Guangzhou very soon (I'm back already)
 Plastic Neon necklaces.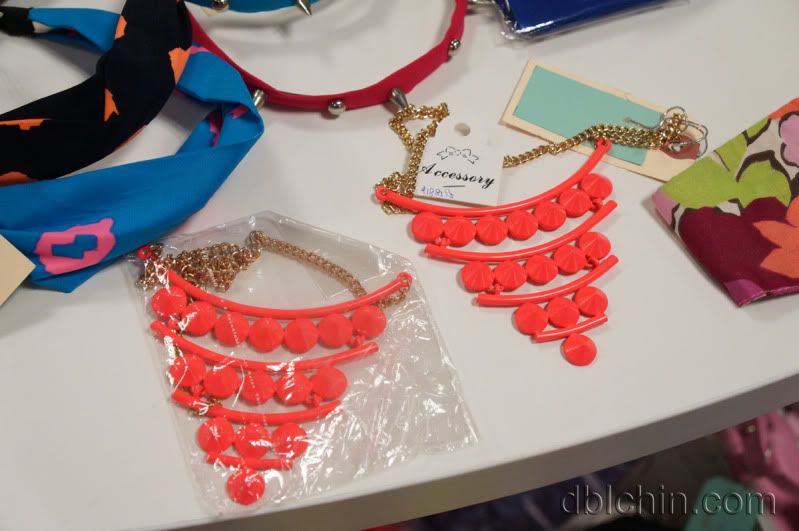 A shot with Tricia from Vain Glorious You.

Lashionista, another of my hot favourite. I blogged about this before, read here!

Maybelline's vanity booth, they are providing everyone free makeover for a chance to try out Colour Tattoo!

Goodie bags for you and I.

Maybelline Colour Tattoo Comes in 8 Gorgeous Shades :
Fierce and Tangy, Tenacious Teal, Edgy Emerald, Painted Purple
Bold Gold, Bad to the Bronze, Audacious Asphalt, Tough as Taupe. Do check out your nearest Drugstores for more.

I took home 2 colours, Edge Emerald and Tenacious Teal, gimme sometime I'll show you some magic.
*updates 05/01- I bought 2 more colours from watsons today, Bold Gold and Tough as Taupe. They are having an introductory price at $12.90 each UP $14.90 ( correct me if I'm wrong)
Go check out Watsons now!

♥Dblchin
  Please Thumbs up for my page :D
*Product Sponsored