Majolica Majorica decides to goes bold this winter season, strong colours like deep blues and bloodshot red is the key colours to their 'Pure Play' collection.
I believe it is very much inspired by snow-white, the finished look with fluttery lashes and lips as red as rose.
Who can forget her a pure innocent heart, a complication of childhood fantasy.
MJ makeup has always bee magical but this season in particular gives a very mysterious feel to the entire collection, you'll see why in a bit.
Lets being with the oh so red lips.
MJ makes the best pocket size lip glosses(this case lip stains), they are small enough to fit into almost every inch of my bag yet its feathery tip is strong enough to pick up a handful of the product for use.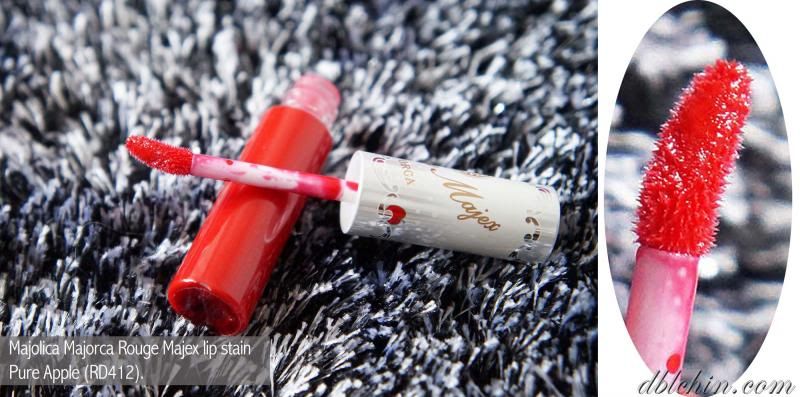 Majolica Majorca Rough Majex Red Lip Stain is available in 2 shades: Pure Apple (RD412) and Poisonous Apple (RD311) SGD17.50
Unlike their usual collection which usually comes in the spectrum of pinks and nudes, this definitely is something fresh for me. Comparing to my all time favourite lip stain from Lime Crime which gives a matte finish, MJ goes on glossy.
Not that I'm complaining but I'm not only startled that MJ decides to go red this season, I'm also equally impressed with how pigmented this lip stain goes on my lips.
And no joke, this lip stain glides on like a breeze.
I'm very particular about Mascaras especially Majolica's because there was an episode of me using of of their comb mascara and the next day my eyelid swelled double the size. Bad move :(
But like I've mentioned earlier, this collection carries that mystifying aura + glitter(What?!) I couldn't helped but to give it a go.
Majolica Majorca Lash Expander Edge Meister 17 is the new limited edition for this winter season SGD 25.90
Check out the swatch, notice there are fibers that helps with lengthening and if you look closely you can spot the blue sparkles! Nevermind if you can't spot any here, the next few picture will give you a better idea.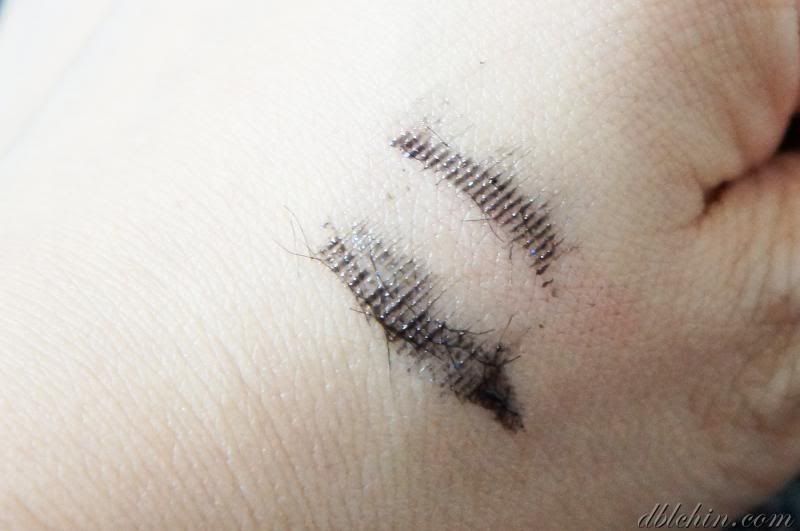 Here's a before and after look with MJ Lash Expander.
As for the ungroomed brows, don't judge me so soon, do checkout the last picture first!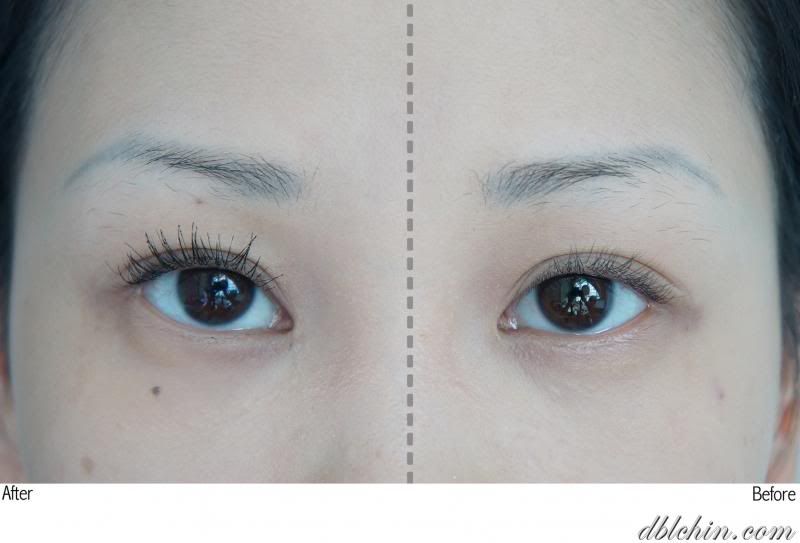 Here's a close up, see how the blue glitters cling onto my lash!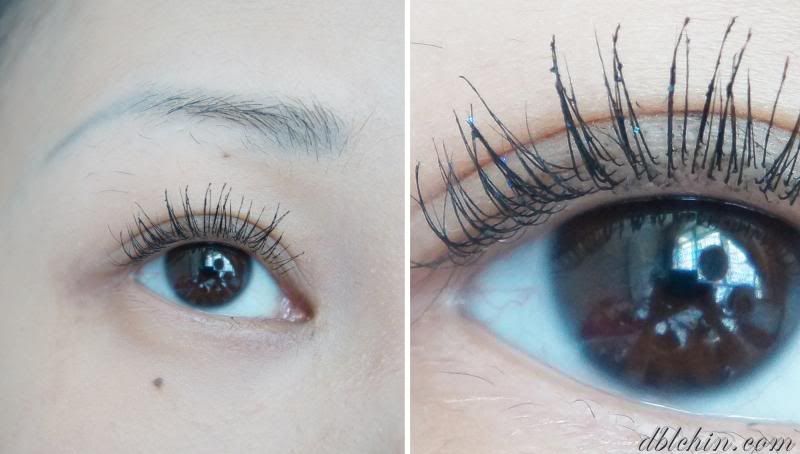 Here's a almost finished look with both eyes ready, I'm just short of coating my eyebrows with brow mascara. You may now pass your judgement.
Nothing is ever complete without smelling like Snow white. I think she smells nice la if not how come the 7 little men so mesmerise by her right?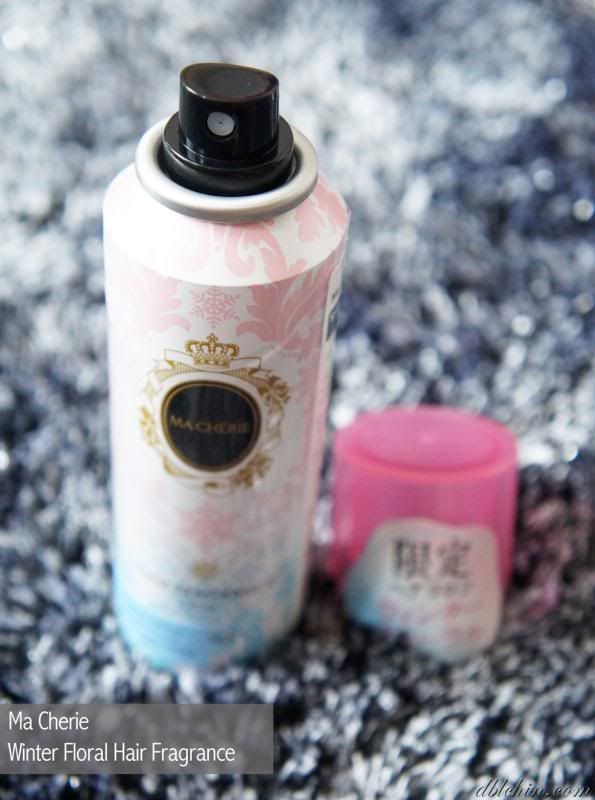 I'm a hardcore fan of not just any fragrance but hair mist, I truly think is more important than body perfume coz I generally smell good already la. If one day u sit next to me and u think I smell bad, then that is just probably you catching up with your own scent.
Ma Cherie Winer Floral Hair Fragrance SGD16.90 
carries a unexplainable frosty floral fragrance. This is the ultimate weapon to combat oily greasy smell. Even though I wash my hair everyday, I only does it in the evening thus the next morning when I wake up my hair smells somewhat like….hmm drool on the pillow?
So in order to head out smelling like snow-white I spritz this all over my hair at a gd amount of distance around 10ish cm, product advice 15-20cm but I find it too far apart.
Also don't on the fan when u spray, the mist will go in all direction.Hope you like my review!
♥Dblchin