Hiya dblchinis~
I always wanted to try out MAJOLICA's items especially their eyeliner pen but everytime I approached local drugstore counters like watsons, the tester is either gone missing, Dried up or terribly misused by other female species until it splits open like a fan. I seriously Duno how these people use the testers, like they thrust the felt liners into their eyeballs or something. Next time u c some girl walking out of WATSONS covering a hand up an eye I guess u know what they do huh.
Well, well, well… lucky for me, I got selected by Majolica to attend their latest workshop
'Chapter 26 -she was a doll'. FOR FREE can… *beams with cheap pride*
Yes … story says, from a doll to human….. A human-looking doll.
& since I'm in life form already, I'll just b doll-looking human.
(pic credited to Majolica
fan page
)
As I step thru the gates of the dollish empire, this is what fascinates me.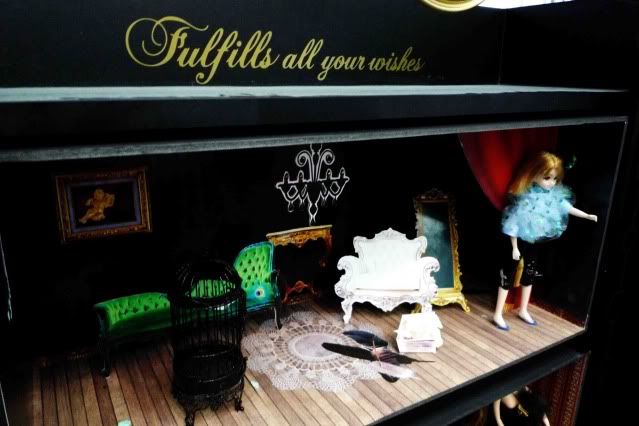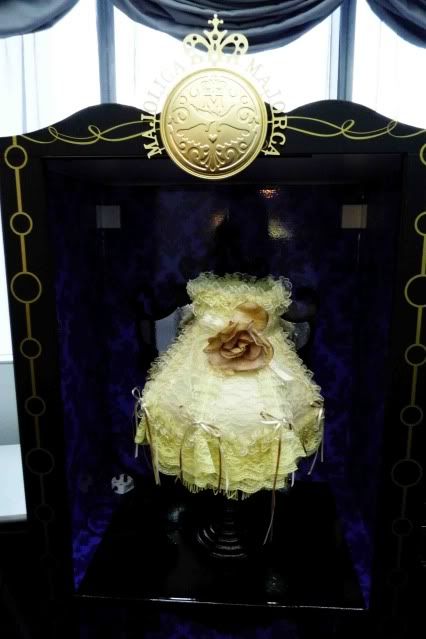 Our trainer is awesome…Laurette, She fascinates us with story of Missy puppet 'the Doll' & it became humanish! All thanks for Majolica's products, in short for MJ: Not Michael Jackson, Michael Jordon nor majong game & of course nothing to do with Tiger woods.
The latest launch of several products includes :
(pic credited to Majolica
fan page
)
-Pore cover
I loves the aftermath feathery Feel that lingers on my skin
-Limited Edition Case
Glossy black, chic n affordable.
-Jeweling Eyeshadow
Subtle n pigmented. Gd for light days, haha I sounded like Kotex.
-Amazing Mascaras Lash Bone Black Fiber In & Lash Enamel Glamour Volume On.
Double teethed comb is just simply amazing for thick lashing effect.
I've tried out their existing items like the Felt liner pen… how swell is that? I simply love the intensity of the blackness.
Y are these people so awesome? They make these products sound more amazing than food.

Anyways…The entire event was a hit. All of us were fumbling happily with the makeup~
she showed us slides of how to go about using the mascaras.
Comb in the Lash black fiber… & then apply the mascaras.
When I coated it on my lashes, I felt like a DOLL!
Oh yes can u imagine every particle of their eyeshadow powder is made up of polyhedral cut?


huh what?
Triangle? Rectangle? Square? Octagon?
hiyo…very Mathematical, but I dun care as long as it is amazing.
A Model-Yvonne? Evon? Evonne?
Anyways, she is awesome.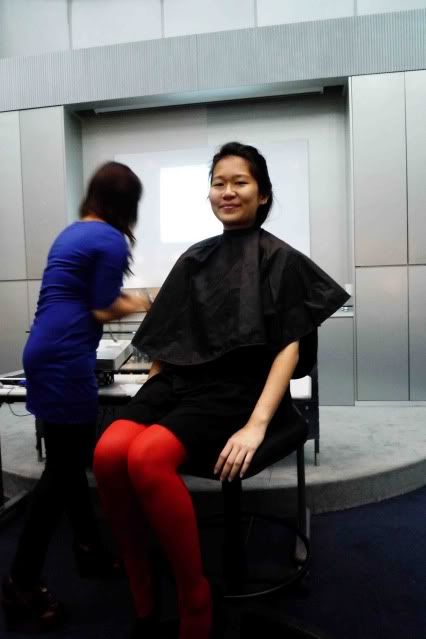 C I'm not lying, fabulous makeover + new year leggings, RAD CAN!
Now u can strut down Orchart load.

Every bit of us enjoyed ourselves.

The onsugarettes group photo.
These girls can raid beauty counters for sure, u seriously dun need swat team.


*check out my cool jumper, sponsored by "mymagiccloset", do check the out their blogshop!
& last but not least…
The Breath-taking 'CAMWHORE CITY ©' Photos
Shameless, I know.
But I also know u wana c them all.
||
||
||
||
||
||
||
||
||
||
||
||
||
\/
™
I'm trade marking my arrow, no copying.
Goodie pouch

Go on… Take a look inside…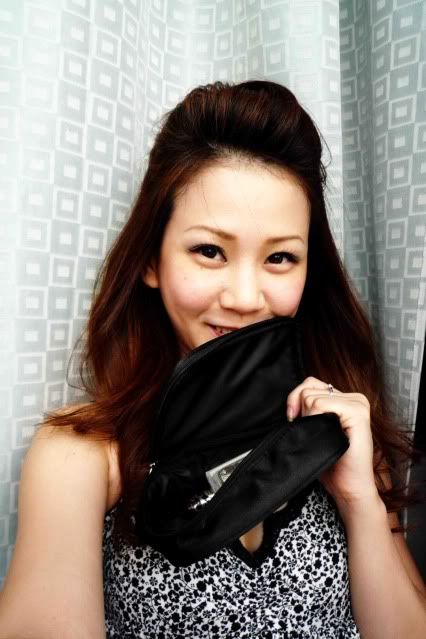 Eyeshadow!
For free can…I'm sucha sucker!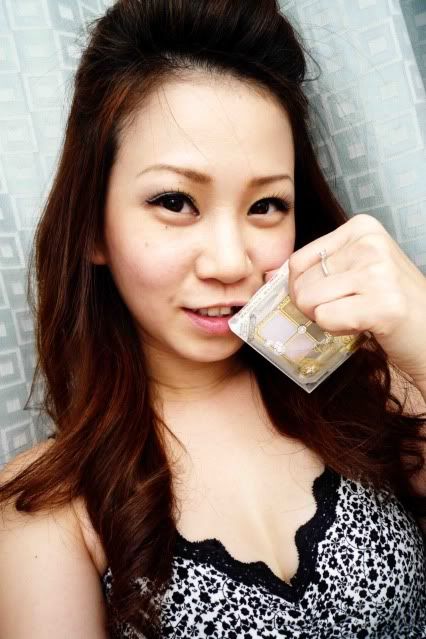 & The awesomeness Lash fiber n Mascara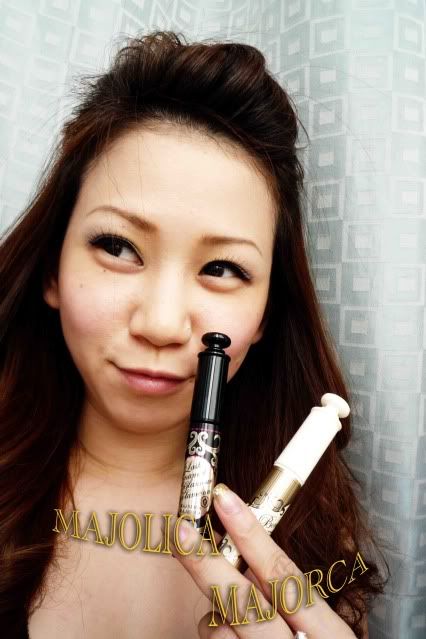 Toodles DOLL-LIKE HUMANS!