Sponsored

HEY DBLCHINISSSSSSSSSS!!!

Checkout awesome red torch, like aliens descending on earth like that.
ok laaaaaaaaaaaaa…
this is not a torch, infact is a gadget that gets rid of pimples and acne using red light technology.
Called
LMS, Love My Skin
(pls do not purposely take away the 'M')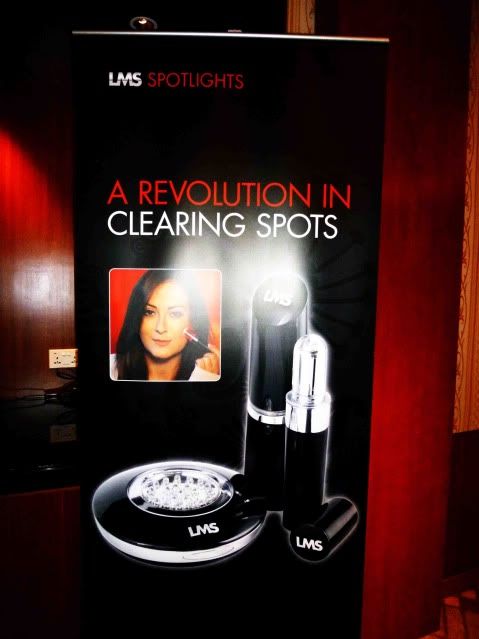 I got invited to the Private and very secrective launch of LMS at Equinox, Swissotel The Stamford.
my view at level 69 , a little closer to heaven huh?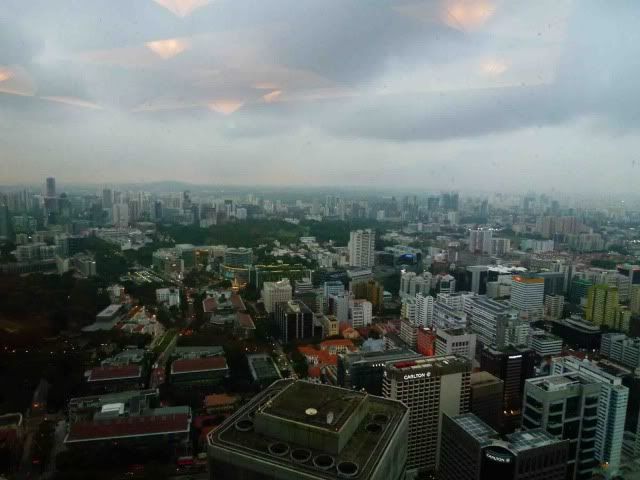 Indeed a very private set up for a rendezvous night.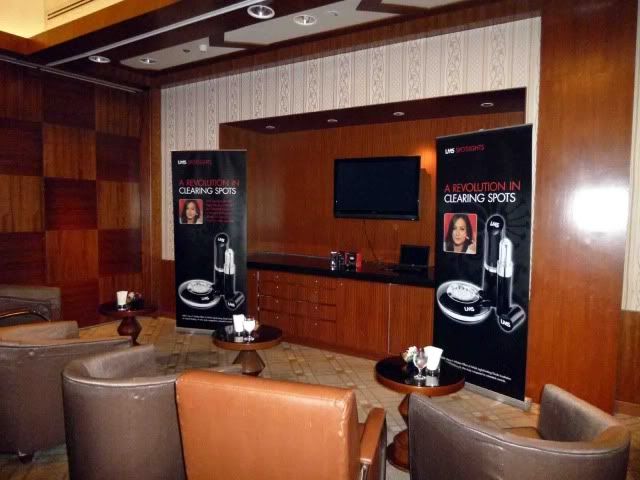 Refreshments in all sorts of colours~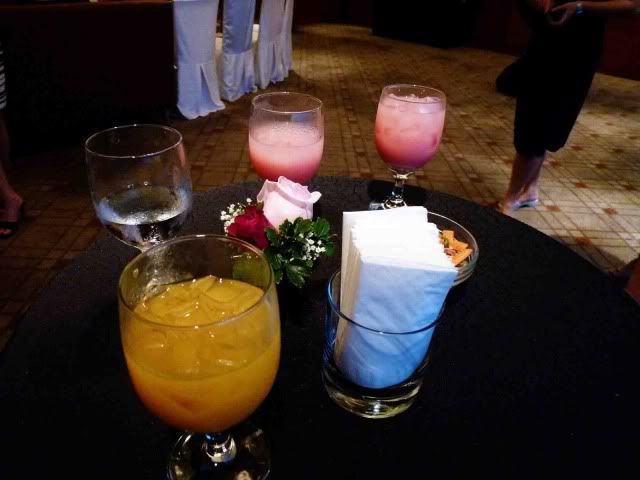 And of course, what are we here for?


To witness the awesome technology.
The PR (1st & 3rd from left) team as well as the representatives(2nd & last from left)
from LMS

We get to brief on how to use the product

and then we asked qns.
U know the pressure of have all girls VS 1 guy:
How to use this?
Can use for as a whitening product?
When will the pimples subside after using this product?
How many times of usage per day?
so how? what? who? when???y????????
But this man knows how to handle the situation really well.
I'll explain more about this as we go along.
But first what is LMS???
It is a luxury skincare product that uses right light therapy to treat skin and are clinically proven to get rid of mild to moderate acne.
This product not only targets acne/pimples, it also provides anti-oxidant via the red light thus is safe to use every other day!
Which also means U also can target the spot even before the pimple starts, well but if u use it on a frequent basis, u pimples wouldn't even show!
Another
blogger Trixy
mentioned on her blog that I can't wait to try that.
YES I can't! HAHA
So here you go!
The bloggers galore~
Cherie
, Trixy, Chan & Sharon
Crazy camwhoring with
chantana
and Trixy
LMS products comes in 3 sizes.
They have serial code on okays, like serial killer like tat.
LMS Spotlight 24 ( SGD $199.00)


This is suitable for using on the bigger space area.
usage is 3 times a day, 1 minute each time. Alarm will sound when time is up.
This is recommended to use on back acne too!
Just place it on your vanity desk once u are done.
so what u need to do is press hold onto the tab button for a few sec and it will light up automatically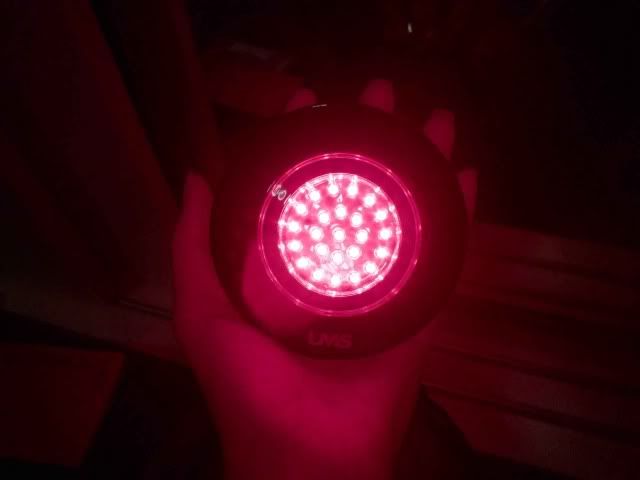 place it over the area needed to heal for a minute.


told ya I'm the descend of Extra-Terrestrial source
That mini pancake looks really heavy right???
Not to worry!
We have a size 8 waiting in line!
LMS Spotlight 8 ( SGD $129.00)

yes method use is the same as spotlight 24, alarm will also sound when 1 min is up!
Shape is created designed slanted so that you can reach to the bridges of your nose.
YES, u never know when a pimple pops right next to your eye & it'll b time to whip up
Mr/Miss spotlight 8.

huh still toooooooo big for you?
Y u dblchinis sooooooooo troublesome one?!?!?!?
ok la, instead of giving you size 6 where u can find at most retail outlets,
NOW,
I GIB U SIZE 3.
LMS Spotlight 3 ( SGD $79.90)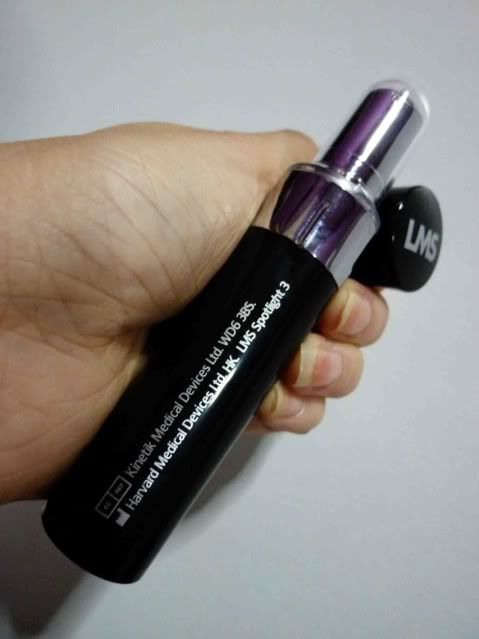 Designed to look like a Lipstick or mascara, this is really spot on treatment.
Works excatly like Spotlight 8 & 24 but 3 mins 3 times a day instead
&
there will be no alert to let u know that 3mins is up.
Pocket size for outdoor use ma…
just imagine u in the toilet cubicle then u whip up ur spotlight 3 and it starts beeping 1 min later… quite embarrassing rite…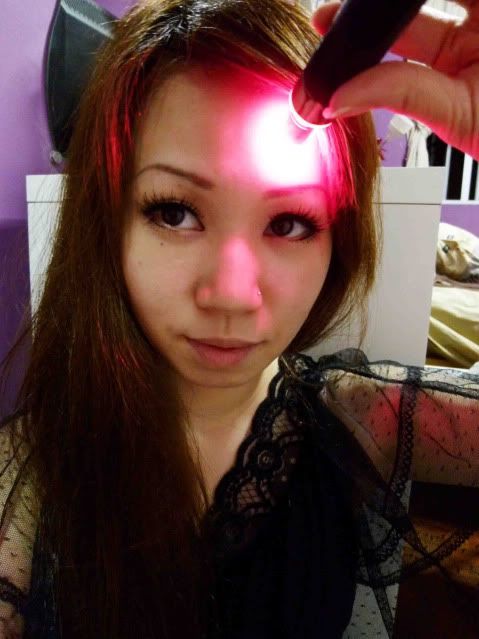 LMS is suitable to use either with clean face or over makeup.
It don't matter so long you keep your gadget clean by using a cloth to wipe the area after using.
when u r done Just slip it back into your bag, in my case a very messy bag.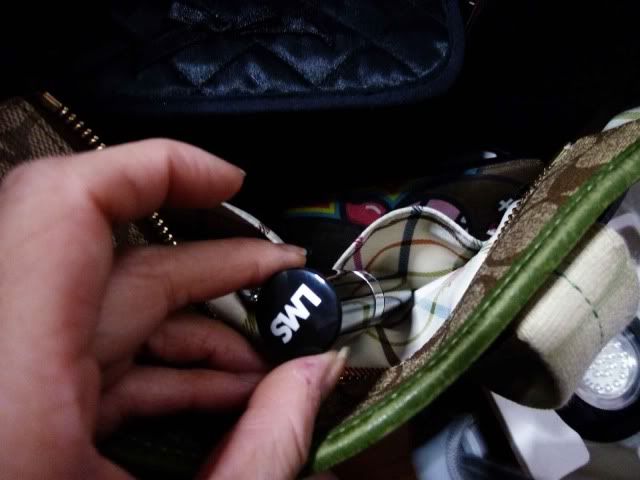 And u r good to go anywhere else.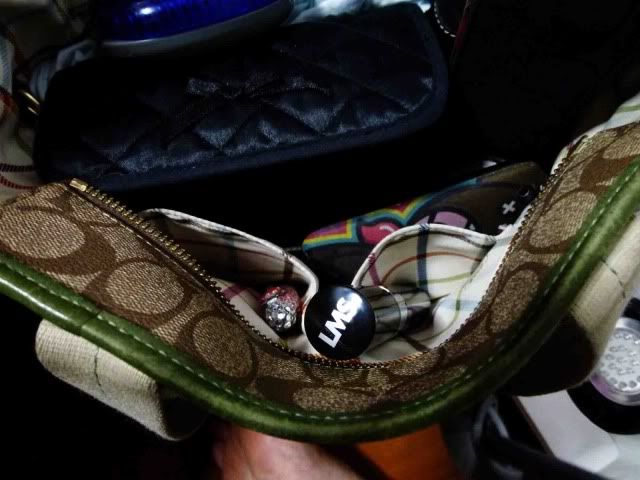 More benefits of LMS


LMS red light therapy are able capable in forcing out nasty nitric oxide that is present in the body when skin cells are stress out.

I'm sure each and eveyone of you wishes to have clear skin and cell rejuvenation isn't it?
LMS is the one that increases the production of new skincells by 155%. COOL NOT?

However LMS is not suitable for the expectant, so if you are pregnant or if you are unsure about ur body condition, consult your GP first before trying this out.
But (GOOD NEWS!)
It is suitable to use on the children above 3 years of age, so is an entirely safe product to use~

So where can u find them?
At all local Guardian Health & Beauty Store, remember to check it out ya!

by the way, this is my outfit of the day for LMS event.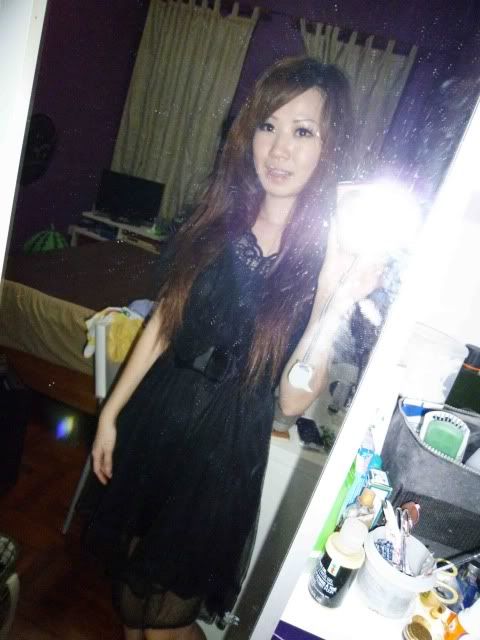 I'm wearing a scallop collar dress with a waist belt.
I rarely wear black but oh well, whatever looks nice on me! HAHA~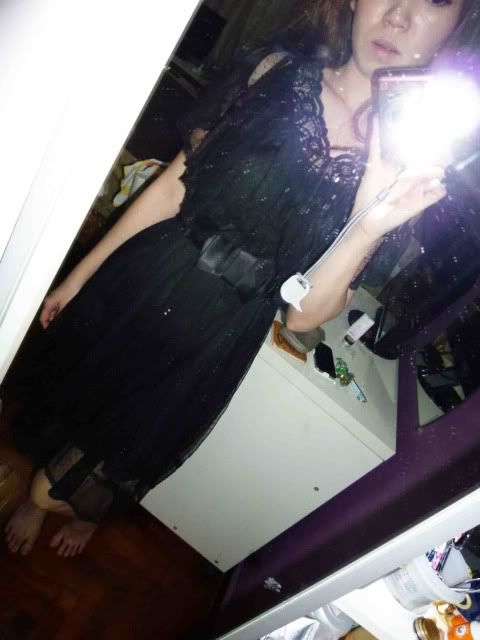 So don't forget to LOVE MY SKIN on their fanpage~
&
Stalk LMS on Twitter too!
Lotsa Toodles Love~