YAY dblchinis!!!
I've posted my 3rd entry on my JAPAN TRIP HERE!
Yes you can checkout my arrival to Japan post here and visit to the Shiseido Parlour here!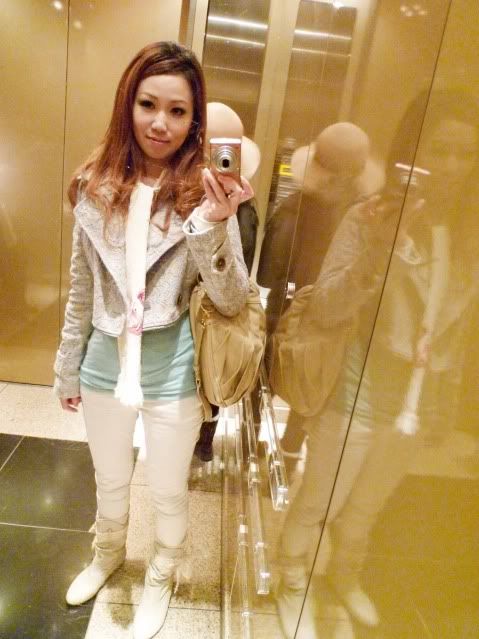 u dblchinis are so looking forward right?
Previously I know I disappointed you with my long hiatus on this trip.
The fact that I took so long because the pics are too overwhelming.
I had a paper cut on my thumb, so I can't type
my computer is too far away from my bed, I can't reach …
Anyways, give so much excuses also no use one la!
Might as well show u pictures~!
This time we visited the MAJOLICA MAJORCA ROOM!


The 3 winners once again.
While waiting for the representative from MJ(Majolica).
Jac falls asleep unknowingly


We should've dumped her there.
Wait, grab her awesome coat first then dump her.
Yanny!


She's pretty and got big boobs. Nuff said.
oh and chio leopard preens stockings.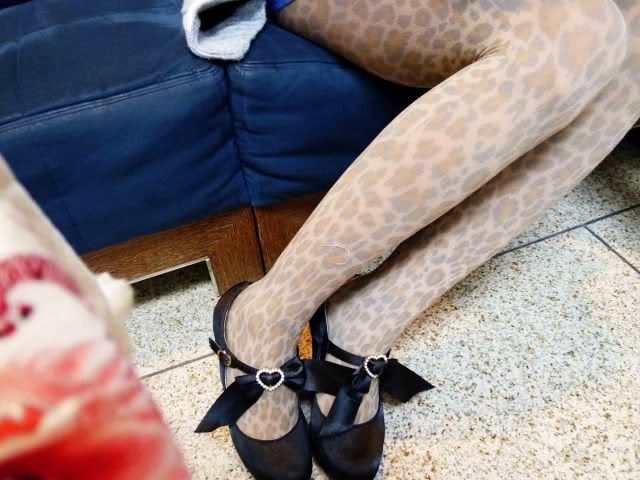 Everyone is wrapped like a xiaolongbao to shield against the chill in Japan but this woman is a bit insane to brace the weather with just thin layer of stockings.
Oh yea, I've wore the scarf given by my parents!


Is a dragon embroidered scarf, is a slight yellowish due to the fact that my parents kept them somewhere until I dug it up.
but still looks pretty cool.
To get to MJ Hotel suite, we need to take a lift up the main lobby.

I've posted this the clip of the room on youtube before, so lets enjoy again if you like motion pictures more than still ones!
ok are u ready to enter???

Comon in!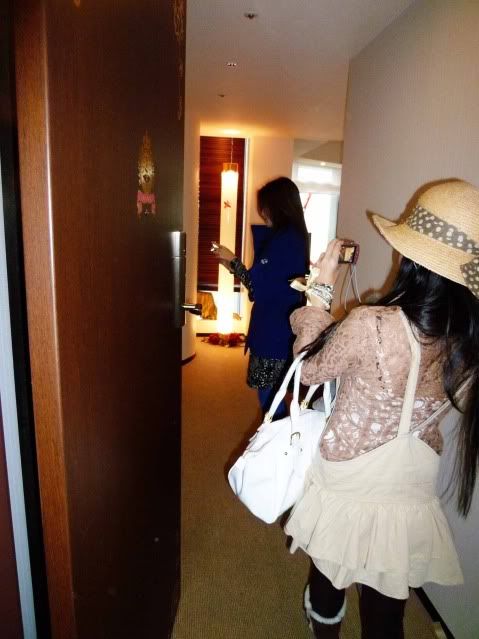 you have 1 full rack of MJ PRODUCTS!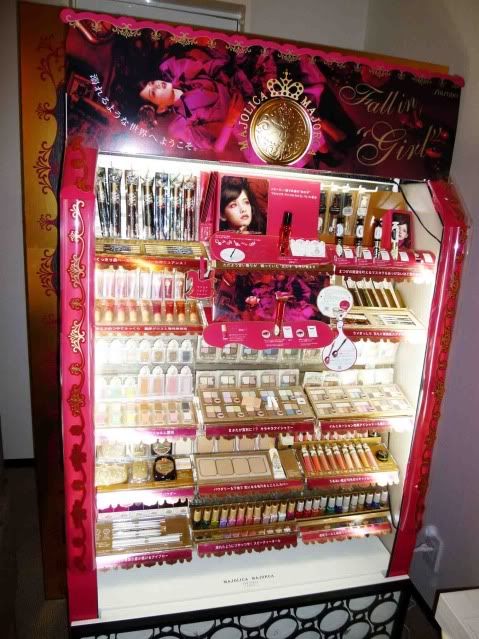 dblchin lurves makeup!

even the room tags are so awesome can!!!


Please make up the room
Flip to the other side and u'll get
do not disturb

These Japanese are just testing me tolerance for robbery attempt.
see these pretty dormwear???
YES! WE GIRLS GOT 1 SET EACH!!!!


Maybe I can wear mine and show you dblchinis!!!
A hugeass poster in the centre of the bed.

I'm sure this has been launched sometime ago, MJ fagrance


They smell fruity and delicious.
I bought one for myself when it first launched in Japan, but when I came back I saw that singapore's Drugstore Watsons is selling With an ADDITIONAL FREE POUCH.
F.M.L Maximum.
Below 2 camwhore pics are for your pleasure…


and mine too of course.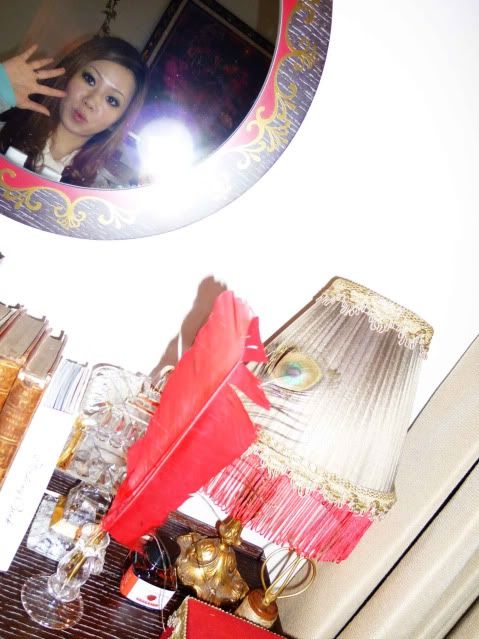 Awesome view of the vanity table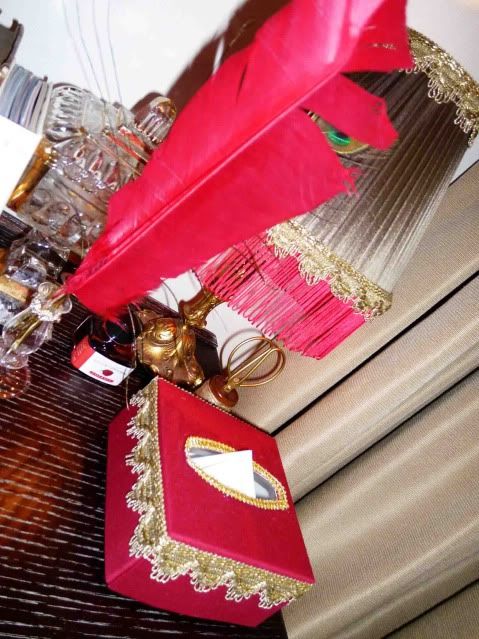 *closing my eyes*
*fantasizing the impossible*
erm…No, not masturbating*
Just reminiscing the orgasmic moments I had in Majolica Majorica Hotel room
I got these chocolates too! nomnomnomnom….

oh yea not forgetting the spoons…


Now everytime I stir laxatives into my enemy's coffee, I will use this spoon.
yayness! I got the coffee coloured one!
I
Now lets proceed to the bathroom…
Can u believe how pretty this is???

One set for the guest and another set for meeee!!!

The majolica story decal is pasted on the bathroom walls!

When it comes to taking pictures, I never lose out to others!


with the Majolica Representatives
+
the winners

U get a sneak preview of our group shots, actually is I dunno where has the actual pic went to.

Panoramic view from the hotel room itself

Abide by the rules or u won't turn pretty!

This is what?
I can't remember liao.

oh the hotel room is so fun, u need to collect 5 of these cute little animals die-cut and you can get to win the spoons (previous pic)!

one of the animals is a rocking horse

and u have the wrabbit.

*hop hop*

we got to try out the fragrance too!


oh… thats yanny and her glasses on her chest btw.
Testing testing.


later on all of us are smelling the same.
and their new mascara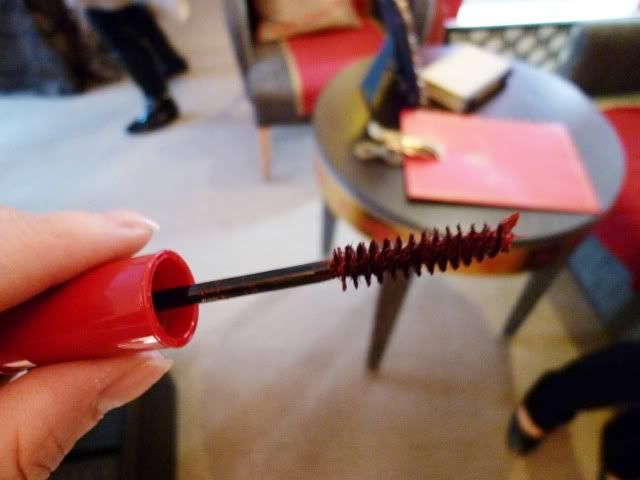 well… not that new anymore, is out in the Singapore market oredy.
life size teddy at the lounge area.

shit man, I'm gonna show u my awesome shots in the TOILET!

one is the handsoap the other is the sanitizer.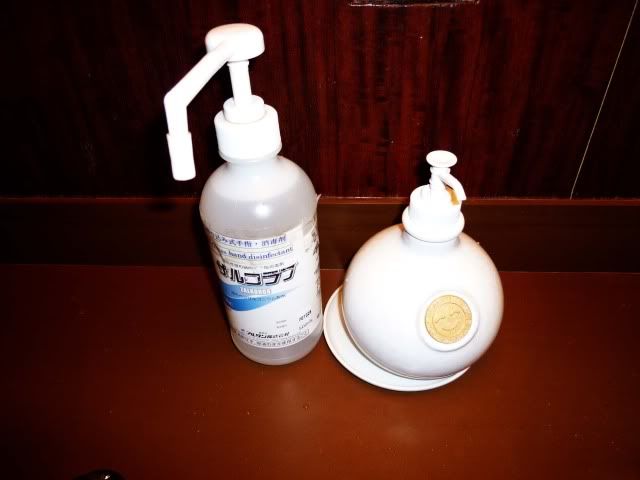 cow. the vainpot.

Swee… present time.

Receiving my award from the beautiful gurl

and the handsome man.


multi tasking is possible for woman.
I bowed to Japanese and face the camera at the same time
a Pat on the head for the teddy.

Later on they showed us to the business room because one of us needs to use to internet,
ok the person is me.


CEO dblchin on Twitter.
I never get to chance to visit the Majolica Room If I were to go by myself!

Took a shot behind the holographic TV

I duno but xindrella's pose is freaking FUNNY!

Comeon lets hum to 2010 world cup theme song!
"Ooooooh Wooooooh "


♪ Give me freedom, give me fire, give me reason, take me higher~♫
R.I.P ah Paul
(born in England)January 2008~ 26 October 2010 (Died in Germany)


U will always be remembered for bailing out the English by predicting for the Germans.
During my time there in Jpn I still vaguely remb them but now the world cup frenzy is over, please name them for me.


I only remember David Villa.
Oh & this might just b ur relative.

Japan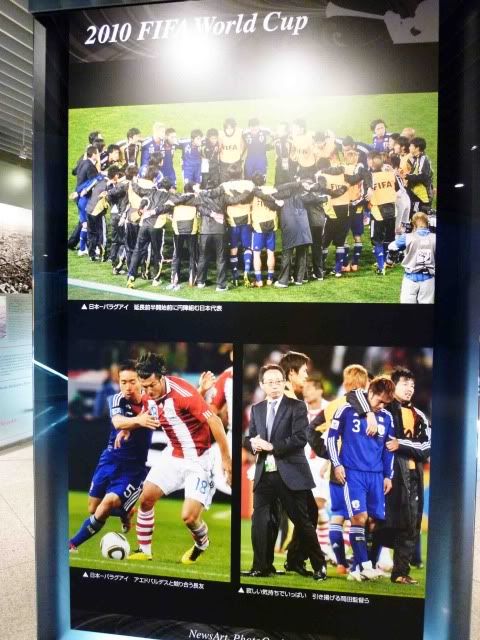 I'm kind enough to go up to this security officer and ask for a picture but he rejected ME!
Waving his hand frantically and mumbled in Japanese gesturing 'no to me'….
But being a die hard fan of security guards….


….I just need to man-handle things to get what I want.
Oh yes! Since we are there, we get camwhore with booutiful fur hats!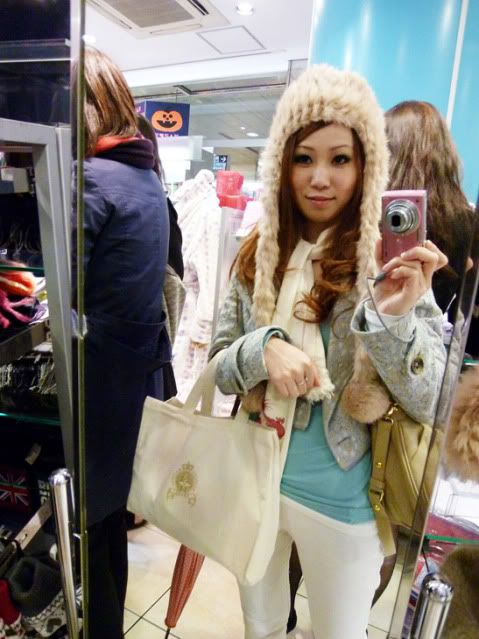 C I'm lugging effortlessly my Majolica Goodies
The panda

3 of us camwhored vigorously with at the store.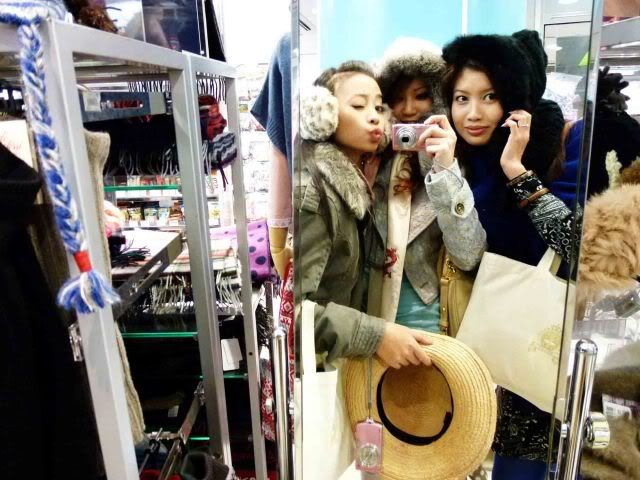 Is comfy can!

oh incase U didn't catch that, my outfit of the day.

Wore a Aqua colour long sleeve tee inside
accompanied with lace jacket from Bysi.
Wrapped myself around with the dragon embroidered scarf given by my parents
And a pair of white pants tucked neatly into my boots, boots from bugis $25.

So let me end this with a Gigantor poster of a copper blonde obasan

Toodles~!
This is blogpost no. 3 for japan trip sponsored by Aqualabel