* Sponsored trip
Hi Dblchins!
Before i even start blogging, Please subscribe to my blog for more updates!
Enter your email address below:
Delivered by FeedBurner
Did I mention that I was loitering around Genting Highlands one weekend? If you answer is no, please proceed to click here

All thanks to Nuffnang I had got a chance to join their latest Evangelist program lead by Brad aka LadyIronChef (left)


Soft spoken by nature, he deliver his words with grace until he met Nadia and me.
Ok not so much of Nadia but anyone who hangs out with me for too long even an angel will eventually get banish from heaven.
After a 6 hours ass long Road Journey, we finally reached the peak.
I found out that a whole lot humans are amidst the misty fog.
I mean what do I expect? celestial?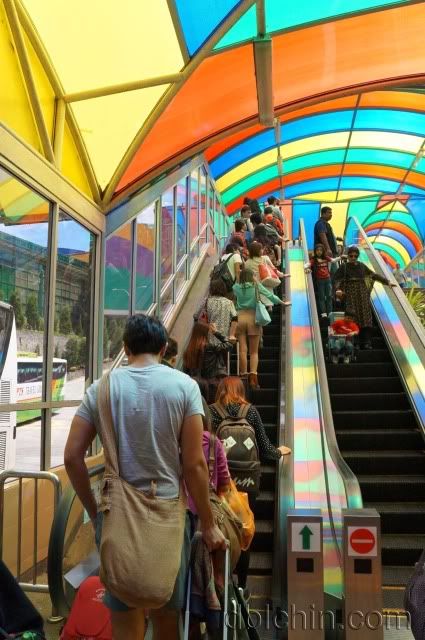 Nad looking fresh even without makeup, I think is the low carb diet that has improved her overall well being, read about her experience here!

me. (unable to think of a proper caption)

Time to grab some food after hours of starvation!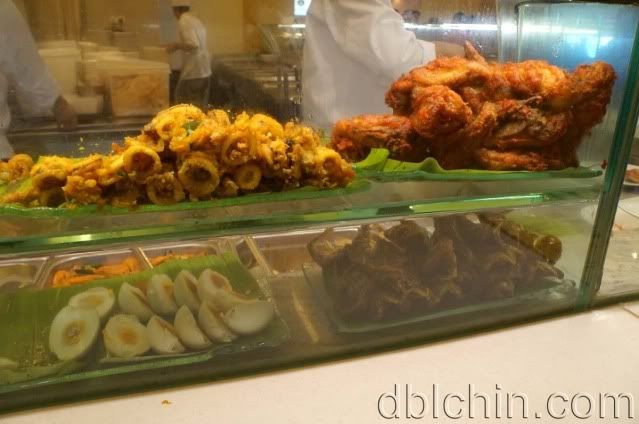 HP is very hardcore about camwhoring and Photographing him is mandatory coz he always happens to shove his camera right into my hands. There is no escape.

kway peng in Genting.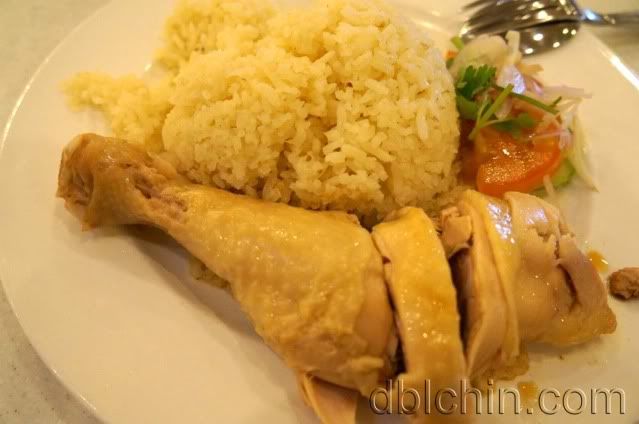 Kali Kway in Genting.

Kali Cai Peng in Genting

Nich the cutest boy ever, his dimples are amazing.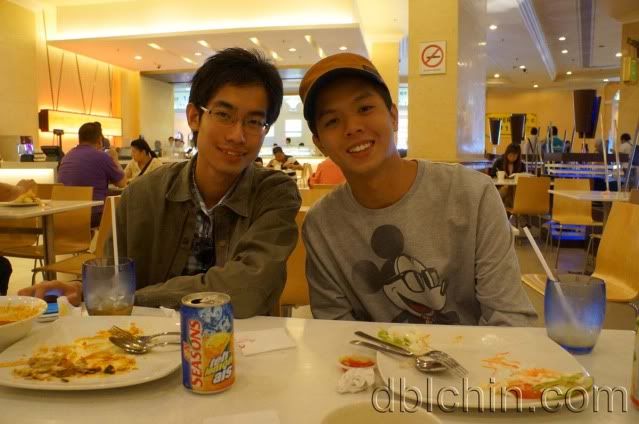 See what I mean?

Nad all made up this time round. swee char bor

our room key.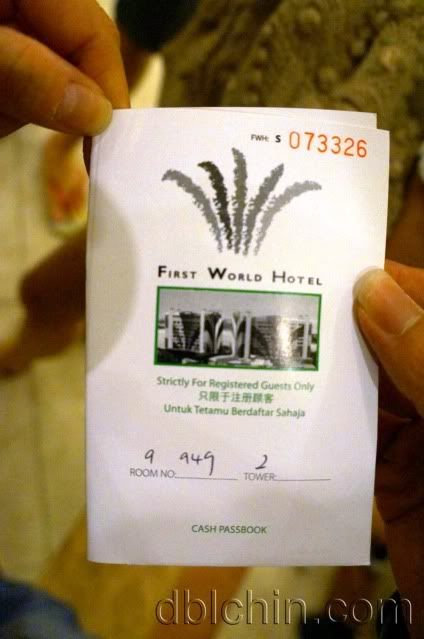 carousel at the indoor amusement park!

In Paris you have the Eiffel Tower, in Malaysia you have the Genting Tower.

With Yourapplepie and the tallest man in the group not forgetting the king of camwhoring,HP.
You'll see more of him.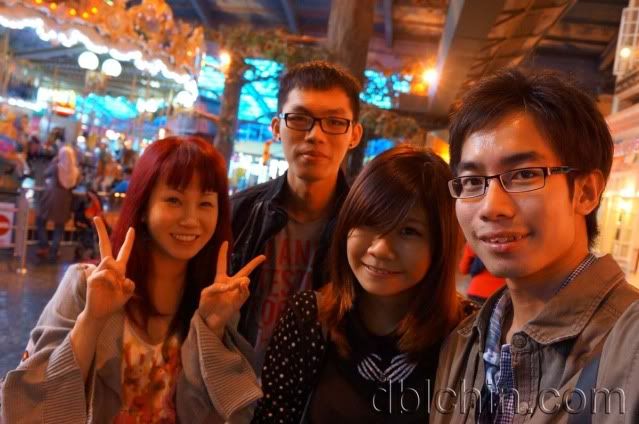 When Hp ask me to help him take photos, I always take his best angle but how come he gives me 1/2 past six job one?! Next time u ask me cam for u, do expect your pics to turn out hands and feet.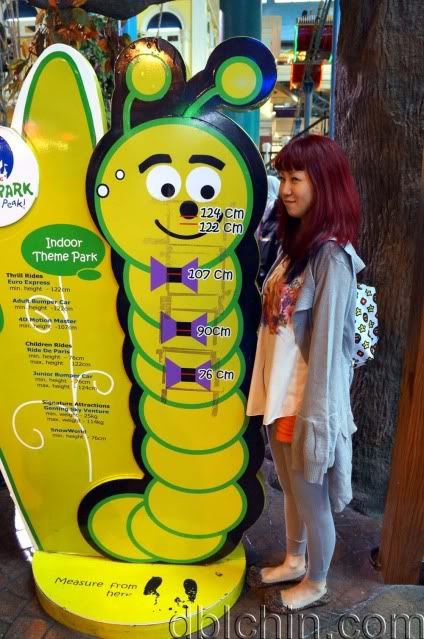 Rachel, she's a hardcore Lady Gaga fan, she RTs every tweet of gaga.
I no need to follow lady gaga I also know whats up with her life.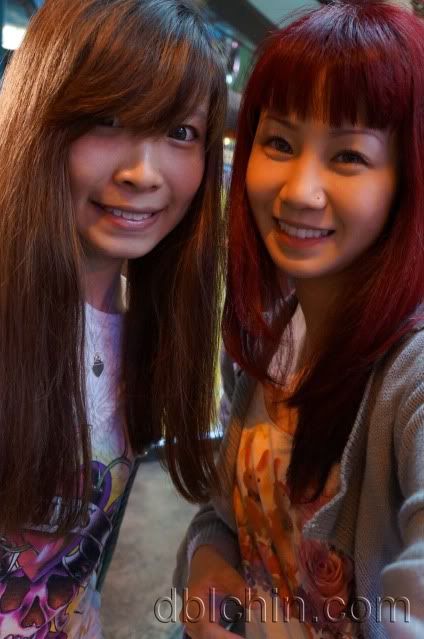 Trying out the miniature function of my Sony Nex-F3
#1

#2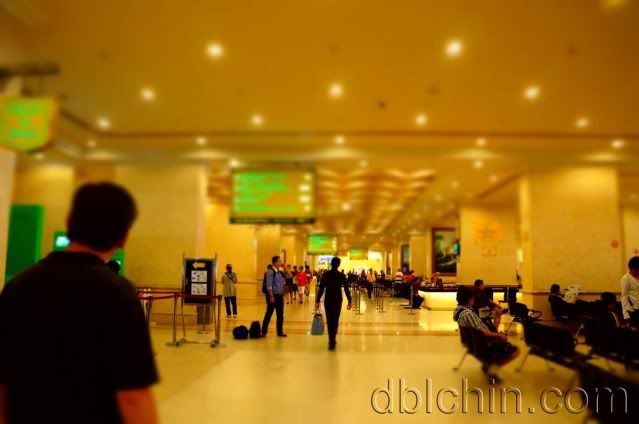 #3

#4

U got see not???! Nich dimple so cute one!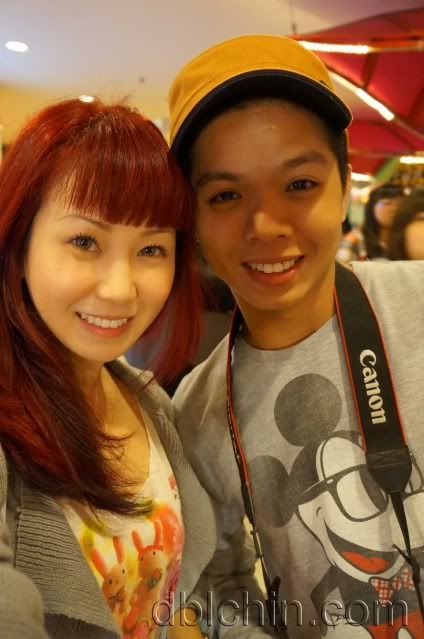 These 2 cuties crack me up!
I ask the girl on the right 'how cme u keep smiling, is it really that funny?' Then she told me that face is her default expression. Laugh die me.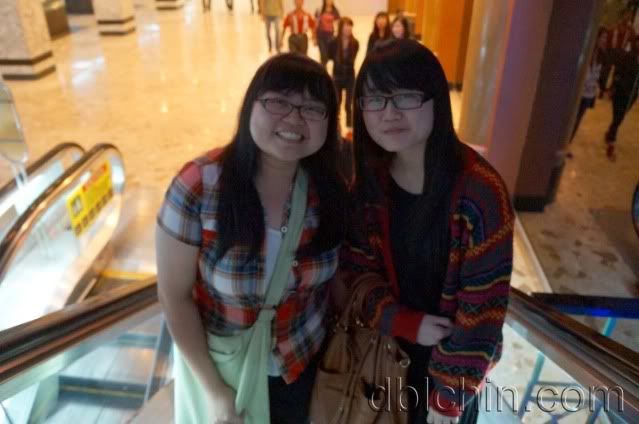 This 3 part series of blogpost, please expect a lot of food. Think I gained 2000kg when I got back to sg.
Dinner at Genting palace.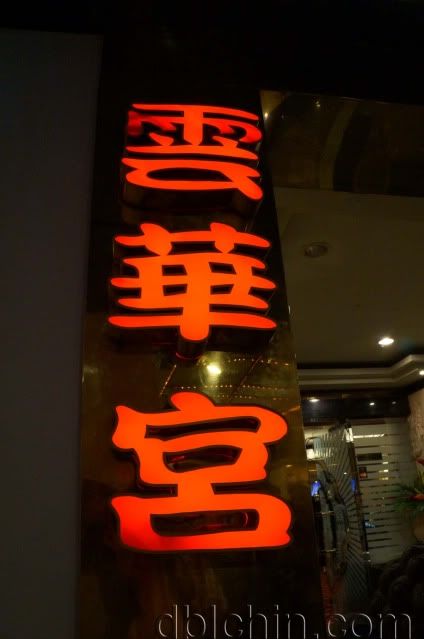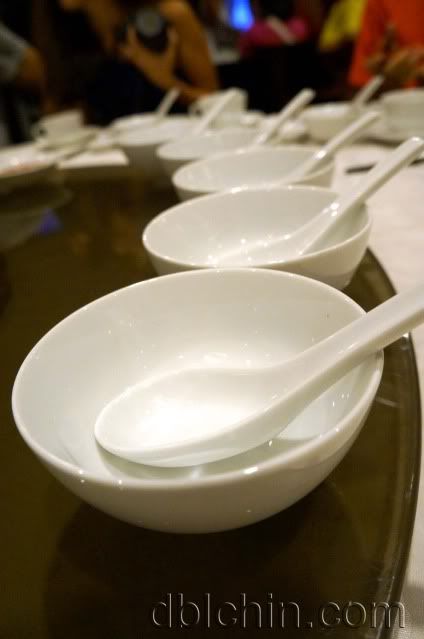 Brad and the people who made this possible, the Gentingreans.

Could this be considered as a "ception"? I take pictures of people taking food.
Foodceoption? Photographyception? or humanception?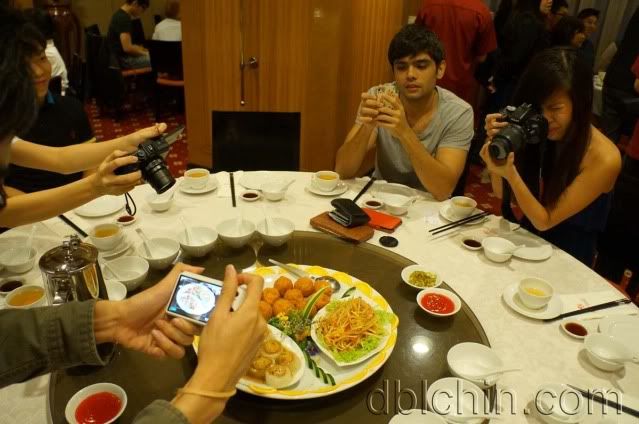 #1 First up: platter mix.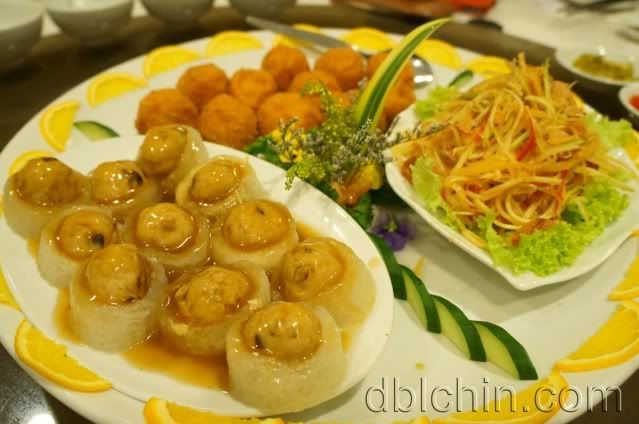 Fried crab balls, meat balls & spicy salad
Me camwhoring with the ball.

Sony F3 is super.

#2- Herbal Chicken Soup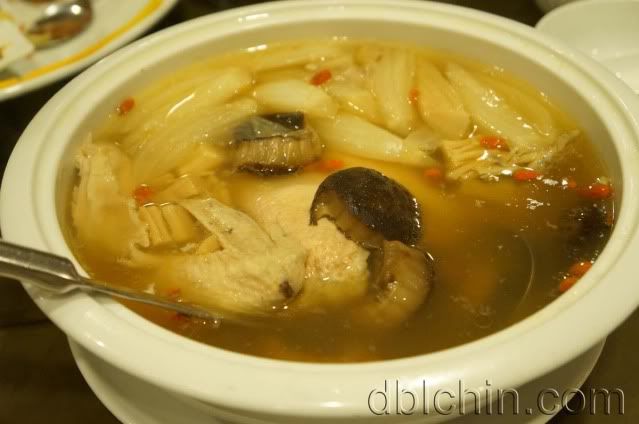 #3- Grilled chicken with Spices.

#4-Soya Sauce Steam Fish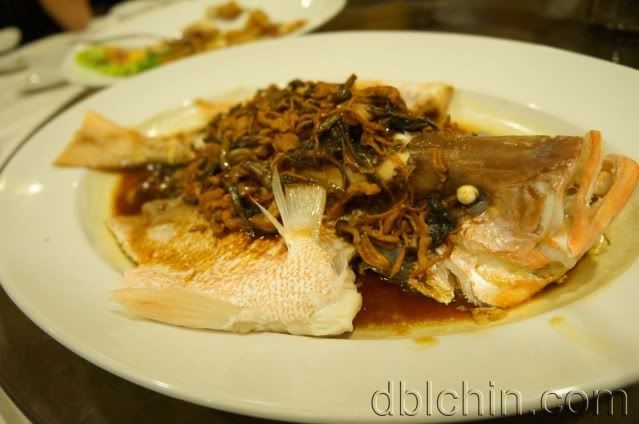 #5-Sambal Prawn


Sambal prawn is superb, I had 2 for myself :)
#6-Braised Abalone with Sea Cucumber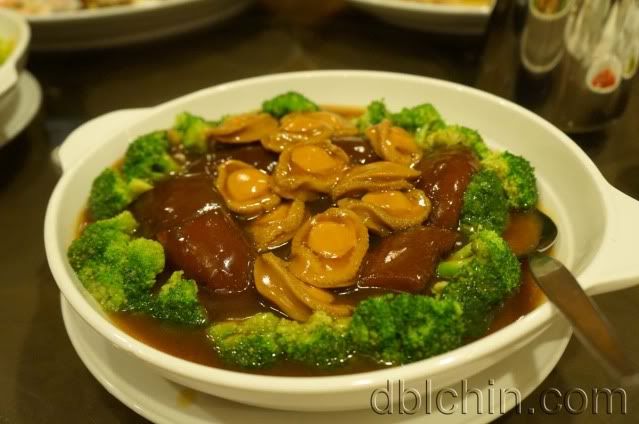 This is one of the more yummy abalone I've tasted.
Some are just chewy like rubber but this definitely not bubble gum quality.
Thiang's proposal ring, a chain of hearts encrusted with diamonds right in the middle.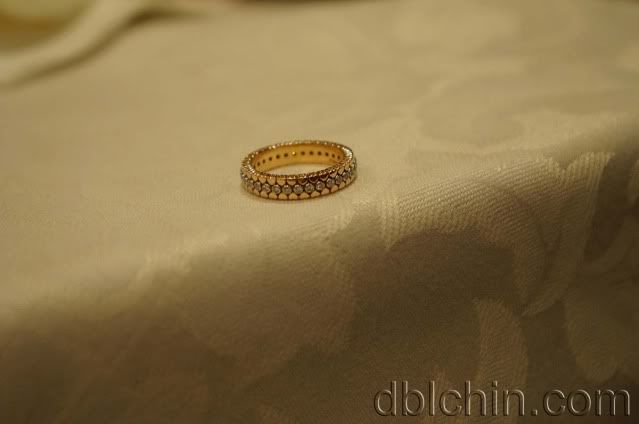 #7- Yam fried Rice.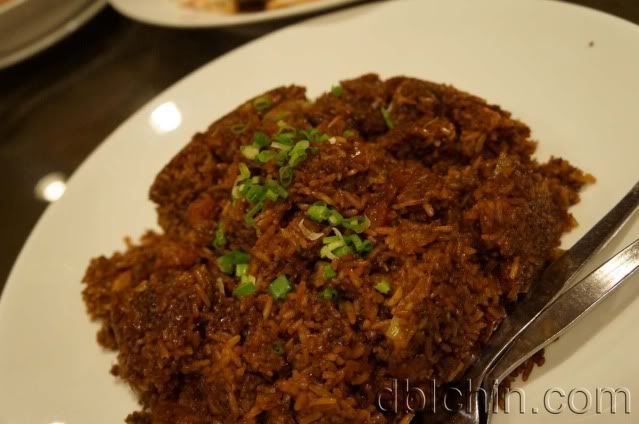 I only took a spoonful coz I'm simply too full to continue.
#8-Red Date Soup With White Fungus And Lotus Seed

Pic stolen from Nich coz I actually don't have this photo in my album & I'm suppose to talk about food. *gasped!*
#9- Mochii with Mango fillings.


I love lime green.