Omg! Hi Blog! Is been like forever (1 day) since my last post, I missed you so so much. I felt like I would developed rashes if I skip a day, so I'm gonna hug you and kiss you like a big baby *shower smooches*
Today's gonna be my first ever Fashion Accessories post on Sunnies from SmartBuyGlasses.com.sg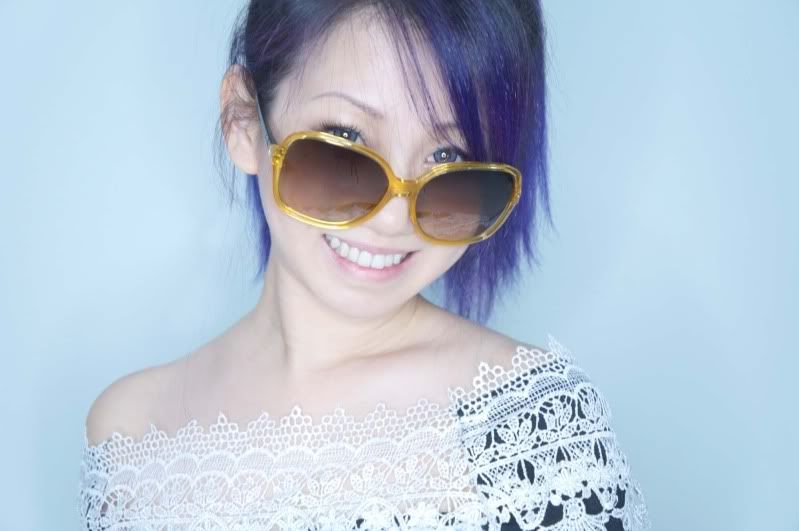 (Elfie Embroidery off-shoulder dress from Papy.sg. This will be on a separate post)

I was entitled to pick a pair of Shades and was given a few choices, so I took the luxury of time to pick and choose something I really like!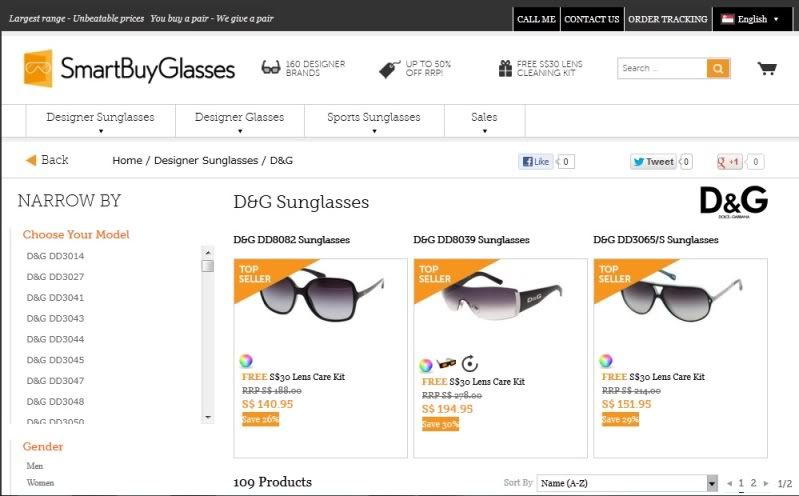 The possibility are endless, no matter how much time I have on hand, I still had a hard tough job finding the 'perfect' pair of shades for me because there are simply too many to go around and resorted to raising questions:
My main concern is will these sunnies fit me well? My frame is already small, aside shielding from the sun I do not want anything to overwhelm my petite size. So I posted a very generic and lazy question to Kash the PR of SmartBuyGlasses,
'Which suits me best?'
Is just like stepping into a restaurant, took 20 minutes to check out the menu and finally called over the waiter to ask "你有什么好介绍?aka what can you recommend?"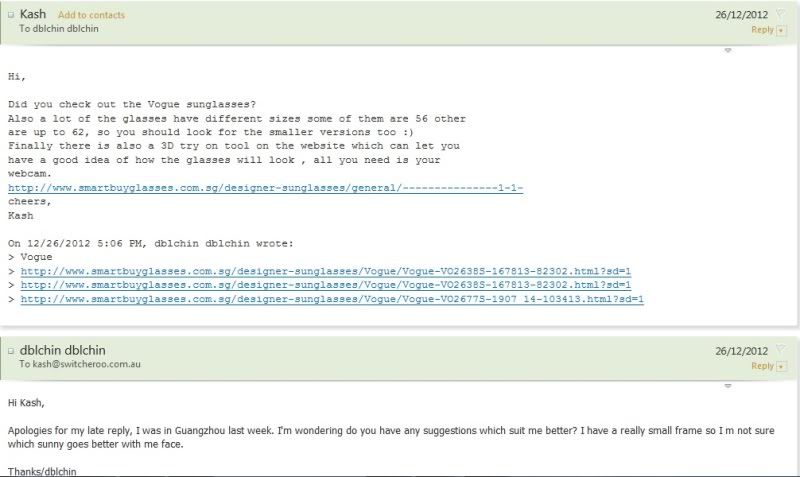 I'm glad Kash is very patient and helpful in narrowing down the choices to Vogue Sunnies.
Too bad all I no like:(
He also introduces the Virtual 3D tool where you can try out the Sunnies using your Webcam.


  Is a shame that my webcam decides to play an untimely punk, I would've enjoy the virtual tool, in the end I had to base on Kash recommendation.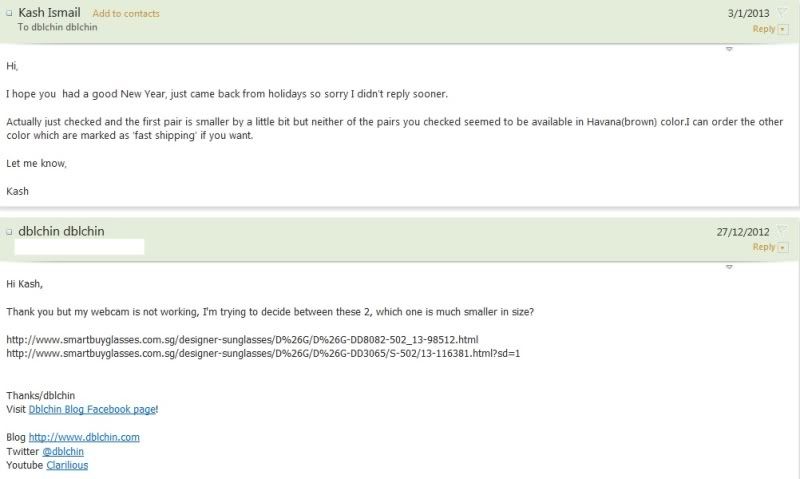 Guess what, my final decision's D n G.I'm so going own a pair of branded shades. *tai tai moment*

This crazy contrast on the frame structure is inevitably significant, an opaque black side frame paired with Transparent Yellow body. Not a usual contrast that I would fancy but surprisingly it fits my personality!
One word to sync us together 'Loud'.

Because of this usual match that seems to compliment each other for no apparent reason, this pair could go well with either black shaded lens or this case Brown shade.

Like the sunnies, my expression hits a highs of lows.
First, you see a bubbly angel gracing this post with that perfect smile that is worth every penny of your electrical bill spent visiting on a site like this, to something morbid like you about to witness an attendance to a funeral.
 I would like to call that Many FacesByClara (I'm prepared for all the sue rights, Bring it on FacesBySarah! lol)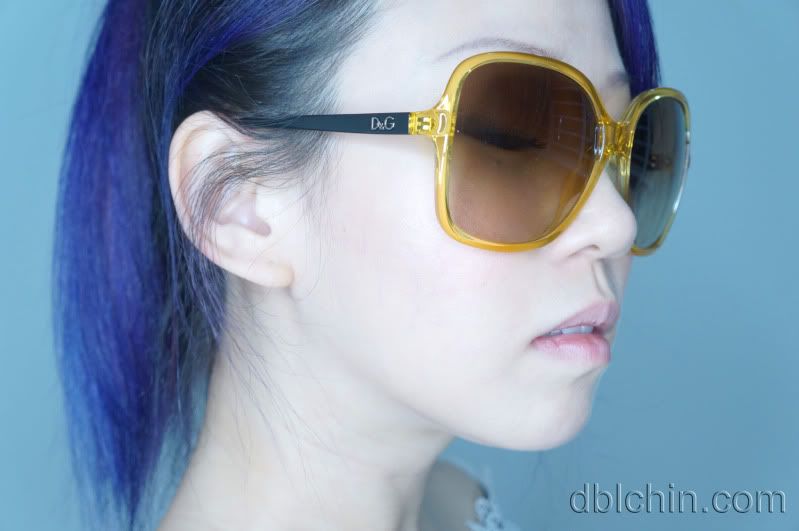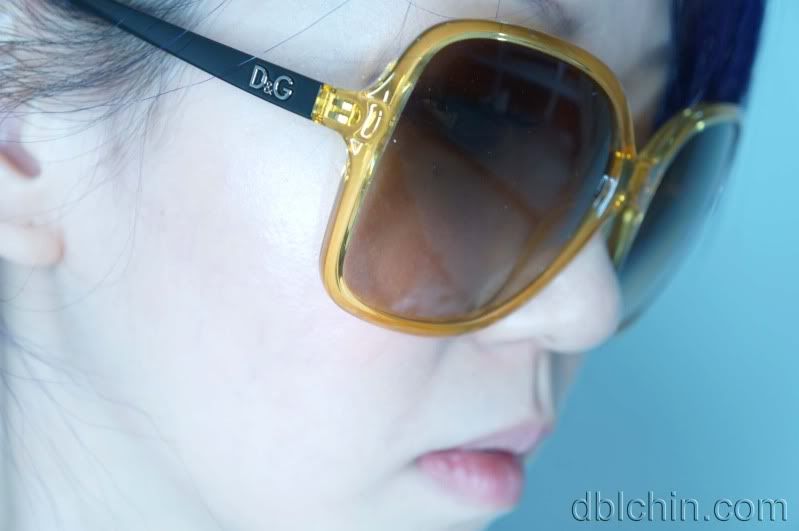 Overall the sunnies fitted me just right, happy with the griping on the sides of my face, minor slide on my nose bridge but it don't matter because this pair still stays in place, doesn't get in the way of my falsies, fits the back of my ear perfectly 
and most importantly brand name erecting from the sides making sure is not just some market brand.

Krabi, roll out your red carpet for the most *coughs* Glamorous Diva! *coughs*
Thanks SmartBuyGlasses!

♥Dblchin
  Please Thumbs up for my page :D
*products are sponsored