This time round I'm publishing a post that serves as an important portfolio for me; Makeup & Hairdo for a Bride's Pre-Photography outdoor shoot (last September 2012). The plunge my friend, Jojo chose to take even when I'm not a certified makeup artist, I'm glad she has faith in me. Needless to tell you, she's a happy customer at the end of the day.When she popped the question, not to propose but requesting me to help with her pre-photography makeup shot
Leslie Photography
, I immediately agreed without hesitation.
Leslie is known for capturing beautiful angles and minimum photoshopping, I've seen photographers photoshop brides to an unimaginable state, from tree trunks to twigs and oranges to melons.
Of course everyone wants to be prettier slimier in photos but to the extend of looking unreal? Hmm… that I'm not sure…well, unless we are taking about
wonderland
here.
Jojo came over trial makeup a week before the photoshoot, so I took the chance to give her a full profile celebrity shot, see how glam up she looks!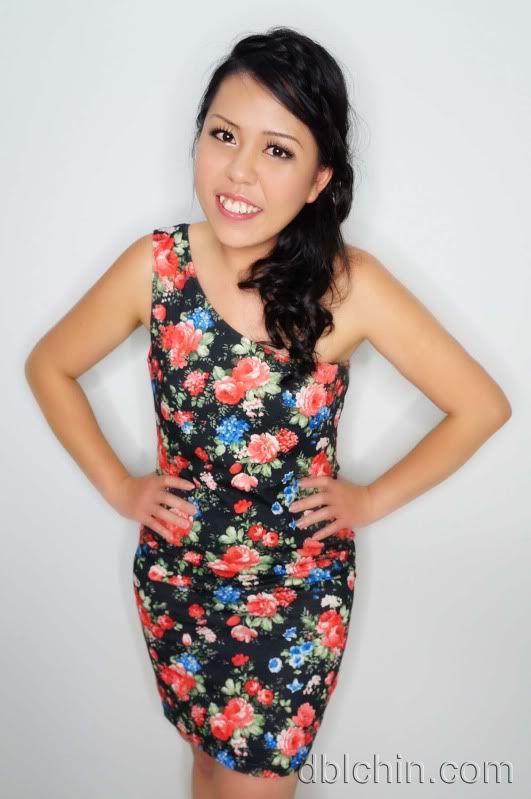 She's torn between the 2 dresses, in the end she was asked to wear them both. One for the day and the other for that evening shot.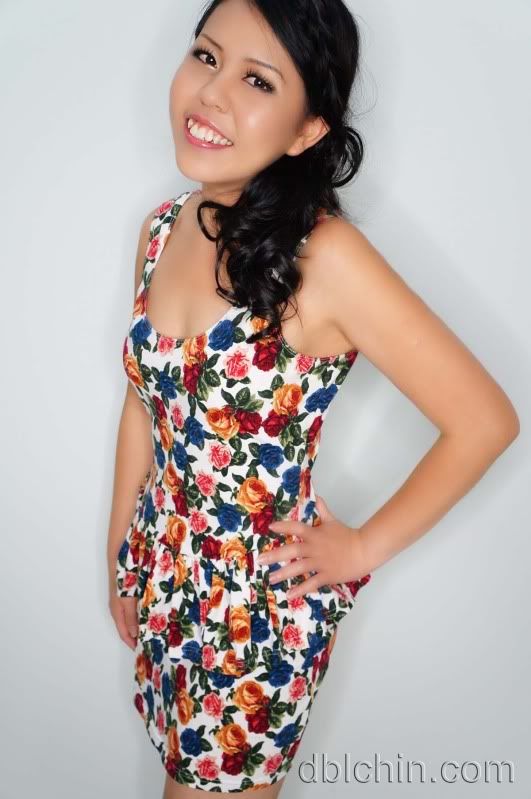 Braids are very an important part to make the hairstyle standout. They give dimension to the entire head giving it body and texture. Curls also also essential to brides, especially when the lady has loooooong hair, these curls creat a flowly texture when is shot cascading down the back.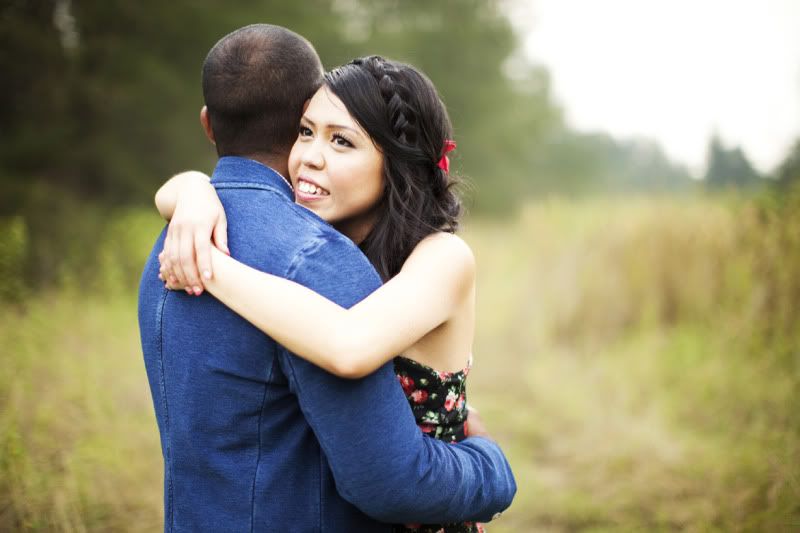 Jojo's wedding photog is a special one because she's marrying a man of a different race & culture yet when love runs deep, the differences doesn't matter anymore.
Here Jojo's
Future
Mother-in-law tying the gorgeous blue sari. She's a devoted lady who accompanied us the entire day helping out with everything, from the very important to miscellaneous chores just to make sure Jojo and her husband look their best for the photoshoot.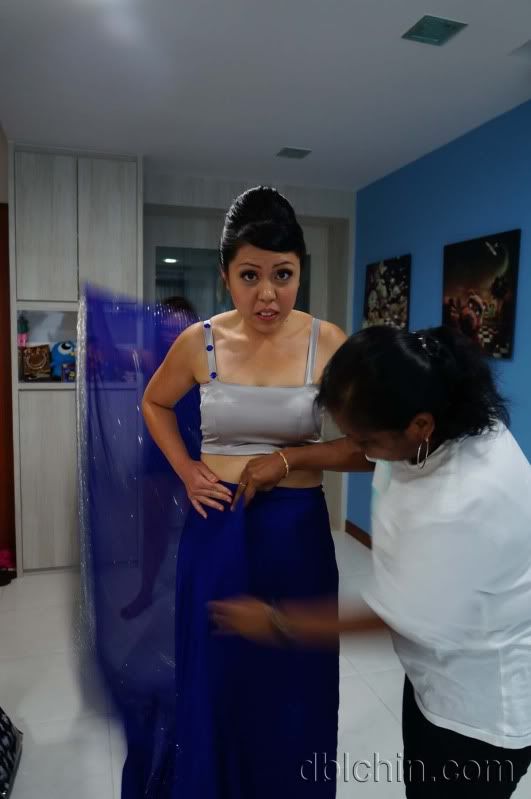 I have gotta thank god for Jo's deep set eyes, it made my job easier in contouring them.
Since is an evening shot, I had them down right smokey with deep browns and black because I know  strong lighting is needed at night to capture the shots better yet at the same time it might washout the makeup a little. So definitely no harm going stronger with the eyes this time round.

Jojo requested an updo, inspired by SIA Girl I gave her crown a little boost. Notice that there is a lot of twisting going on, this is to help ease the camera angle.No matter which direction. Leslie is shooting from, it still gives a strong texturise body

Here are some Collages of the pre-photography shots @ Marina Barrage. Enjoy!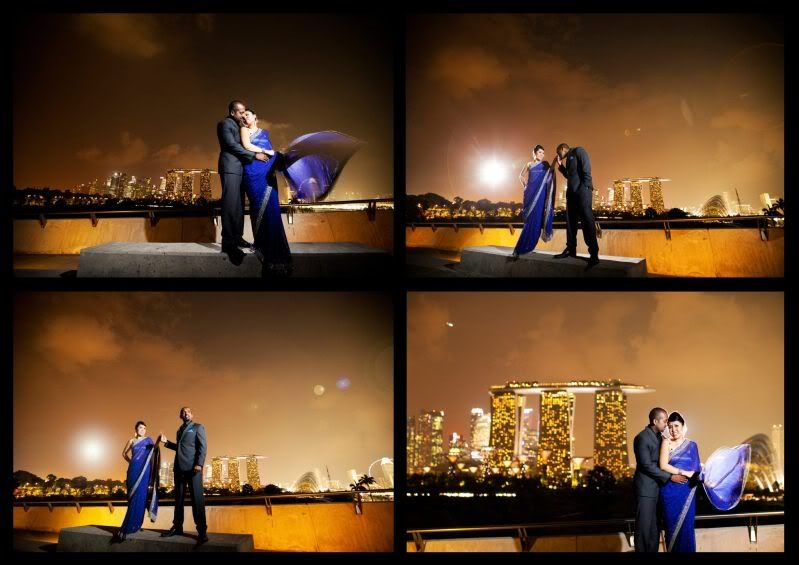 If you wish to enquire on my service/s, please mail me at dblchin@hotmail.com or leave me a private message onDblchin Blog facebook page! Cya there!!!
♥Dblchin
Please Thumbs up for my page :D