hihi dblchinis!!!
I did a video Tutorial using MAJOLICA MAJORCA eye palette for zoukout 2010!
yes I know is v last year but still is makeup & dblchin!!!
ok whatever, the tutorial is corrupted sad to say. I think even the camera got repulsive seeing me dolling up myself until she(the camera's pink) had the need to throw up.
Anyways…. I've some pics here, I will try to do the tutorial again and post it up soon!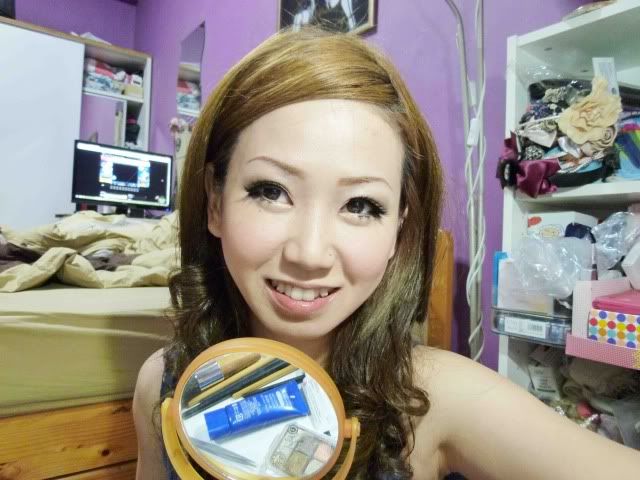 U can see the palette I'm using reflected in the mirror and guess what???
Is Aqualabel Liquid foundation!
I dun mean to brag but IS AWESOME TO BE AQUALABEL'S WINNER & get sponsored with so many items.
ok, here's another pic with a different lighting.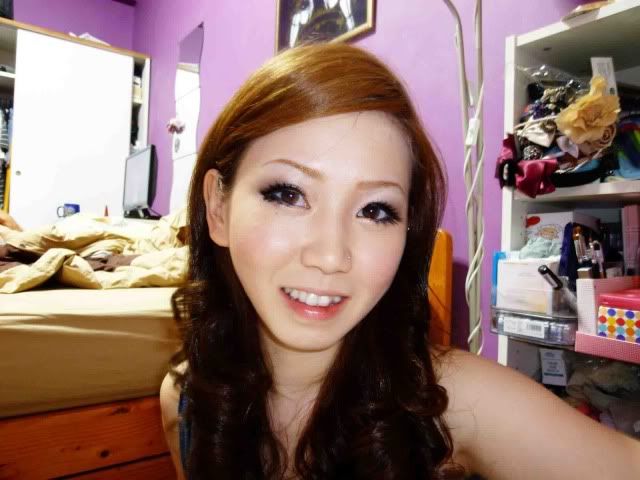 Notice I had bottom lashes?
They are from No.6 dolly wink. I love how they make my eyes pop but be careful during removal and storing them coz they are so small they might just get lost.
Instead of the usual white shadows, I've applied my inner corners of my eye with Majolica's bright peach eye shadow.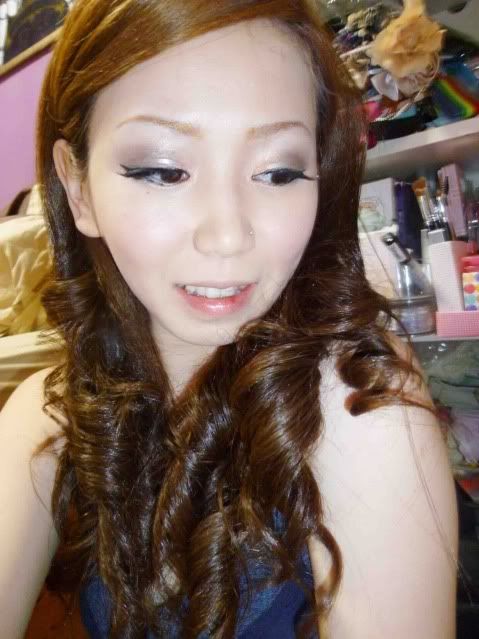 It not only opens up the eye but the clr gives it a deeper dimension.
See how intensify my eyes are? but with a tint of peach highlight at the inner corners?

Yes Very very sry the video got corrupted & I'm uberly sad too coz I took pains to record this. Anyways I will try to get another one up soon alrite?
TOODLES~!