This is a long overdue post, I'm sorry it took so long because my fingers procrastinate as if they were meant to lie around but actually I stalk facebook profile most of the time. 
Is been a while since I talk about my favourite salon Shunji Matsuo, the best I've ever come across in fact. Not because they are my sponsors that's why bootlick them huh if I really do I'll go buy some grease and a shoe polisher. The reason being their colour latches on my hair like a leech, even the faded colour is so awesome you might've mistaken for a ombre.
See dis
Ok la not exactly ombre (but my current hair is, this was done a month ago)
you can still see purple is so strong and part exposed has faded into a light ash I dunno what… (violet maybe).
I believe this is the last I'll see of Jayden, Justin's assistant. She had to leave right after march due to some skin condition.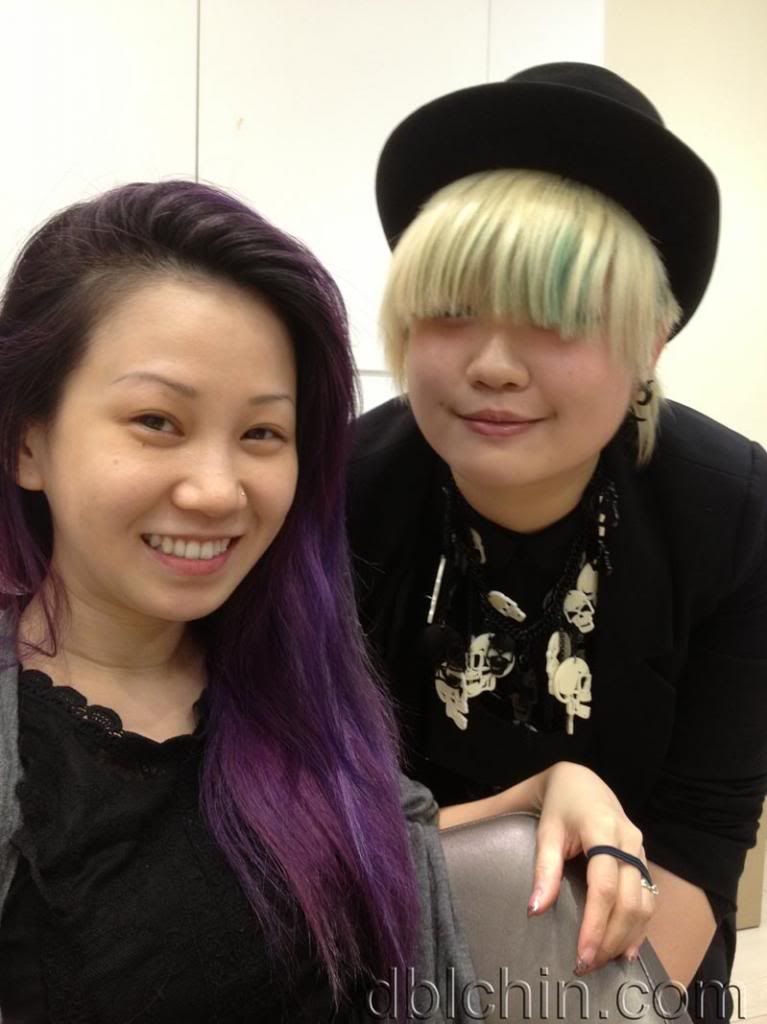 I'm judging myself here based on Obasan in Japanese or ajumma in Korean or kena possessed by deity with the erected hair ends.
Actually there is really nothing much to take but might as well since there's a mirror that reflects my lower torso.

This time round I'm stripping off the purple to get a fresh coat of "blue black"I get that all the time around my legs.

The purple is so strong it almost impossible to strip.

But they managed to get rid of most of the stubborn pigments and what's left is the red undertone I did for my wedding last April when I first met Justine who almost gave me a heart attack 3 days before my big day, read here
I told Justin I specially wanted some asher highlights of the lighter blue so it won't look awkard with the 2 tone stark black and blue but it didn't show up v well in the end.  So he further bleach sections of my hair and it becomes neon pink.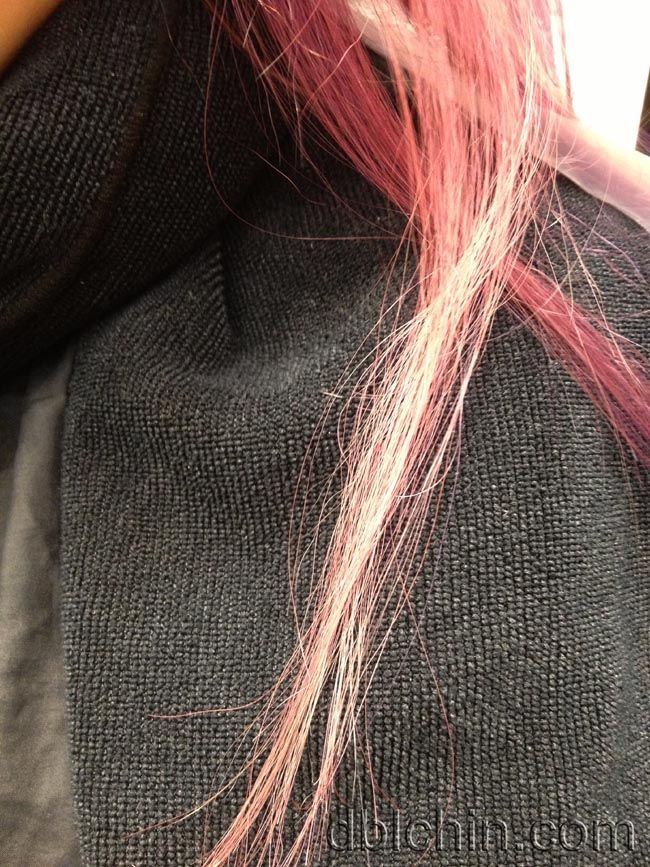 This is a tedious process, I had to wash my hair 3-4 times to ensure the colours wouldn't overlap each other so I sat on my ass for 6 hours at the salon.
Later Justin did a colour test on my hair and offered me a choice. OF course I go for the right one la, I no see difference on the other side.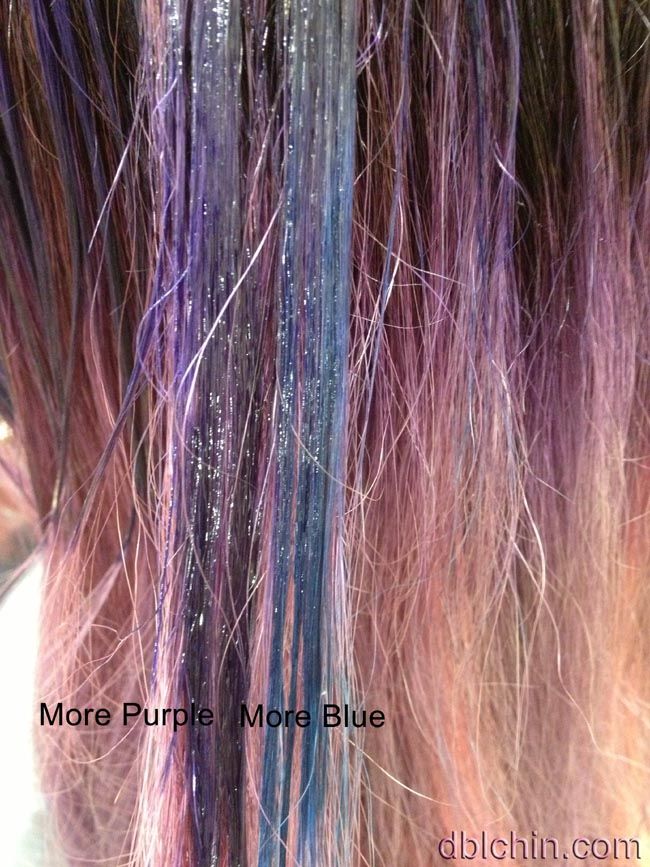 From Shoes on to shoes off, tok kong.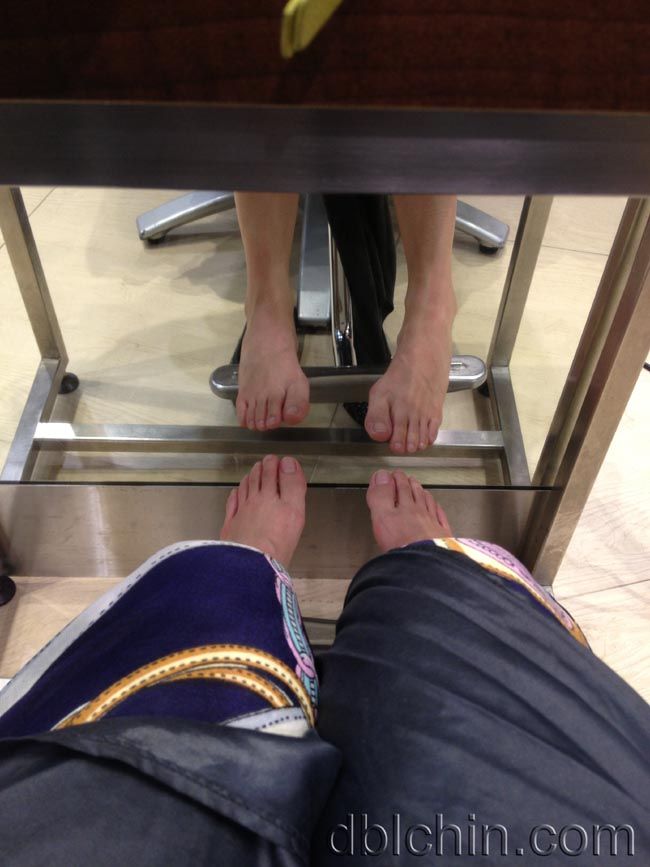 Before Jayden starts to work on my hair, I request for a sample colour on a clear background so I could see the intensity of the blue.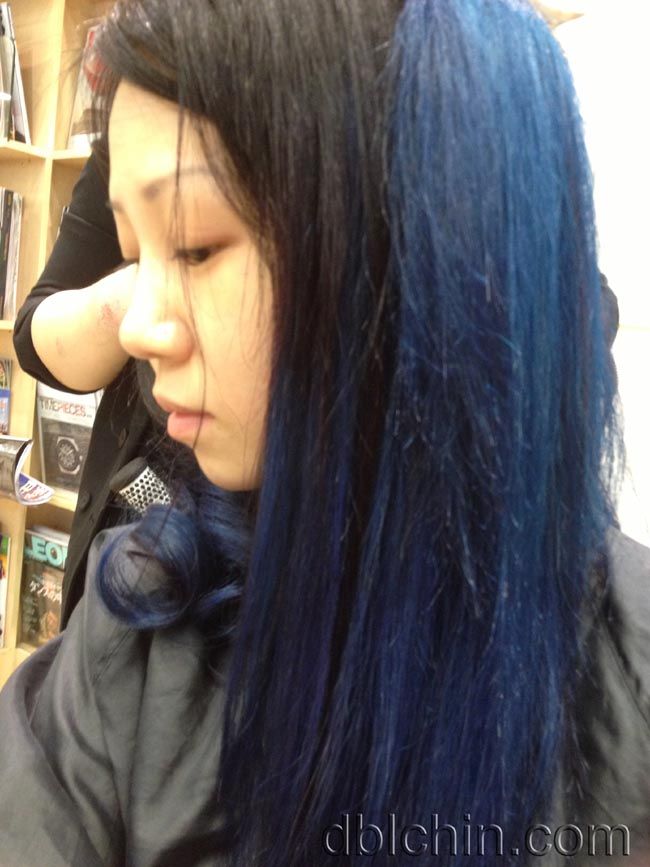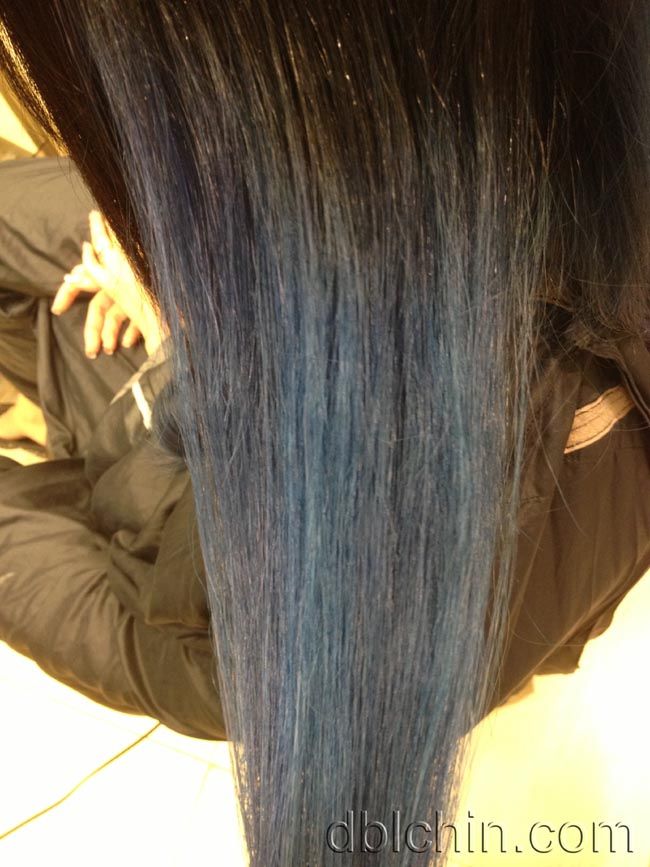 The latest curler from Korea, I'm here now but I can't find it anywhere fml.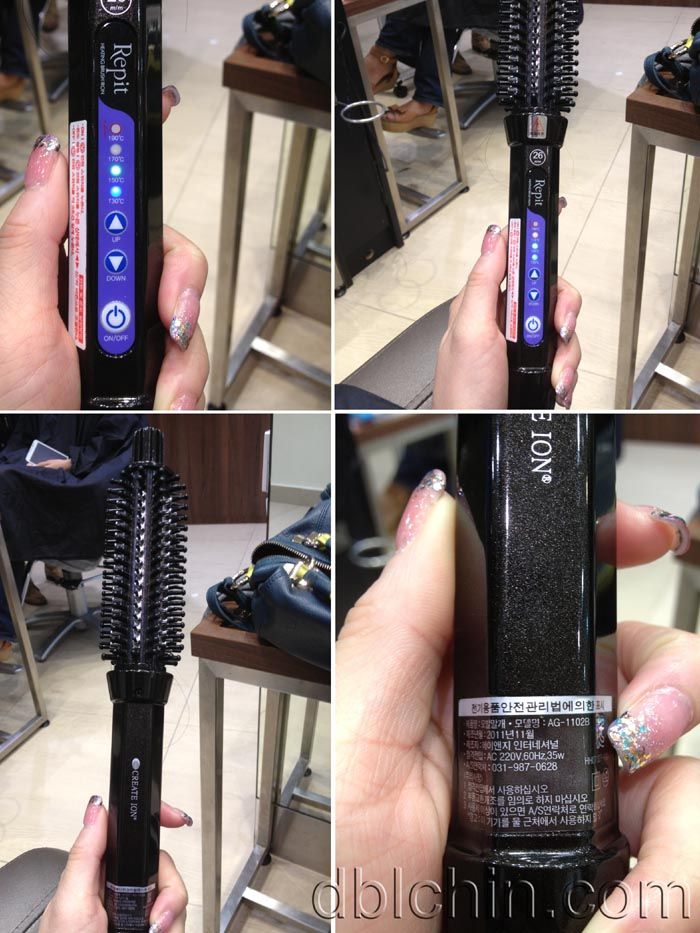 Here's a freshly done head, blue black huh I no pun u one. 
Later we visited our friend's newborn, this pic showing a 2 day old baby girl but since this post is due a godzillion years ago I think she's probably 3 months now.
She has got all the features of beautiful lady, her mama's gonna be so proud.

Random compile of my hair colour.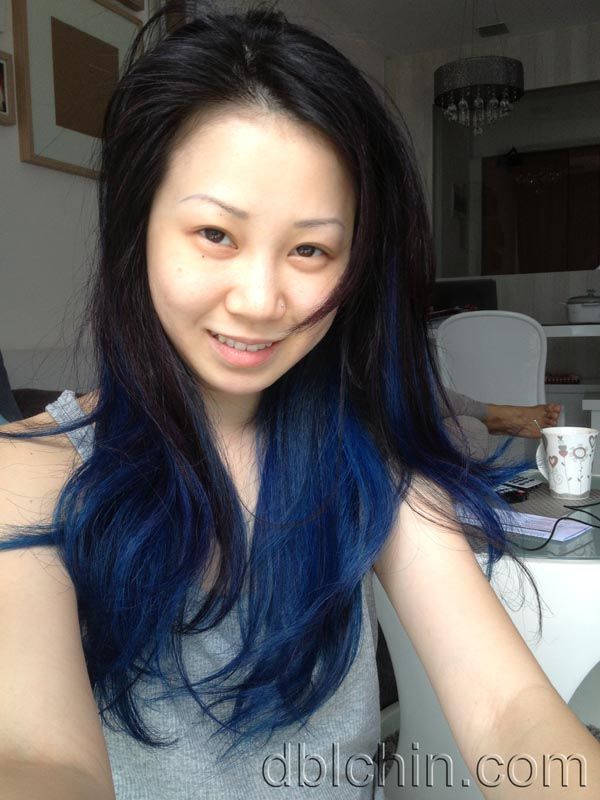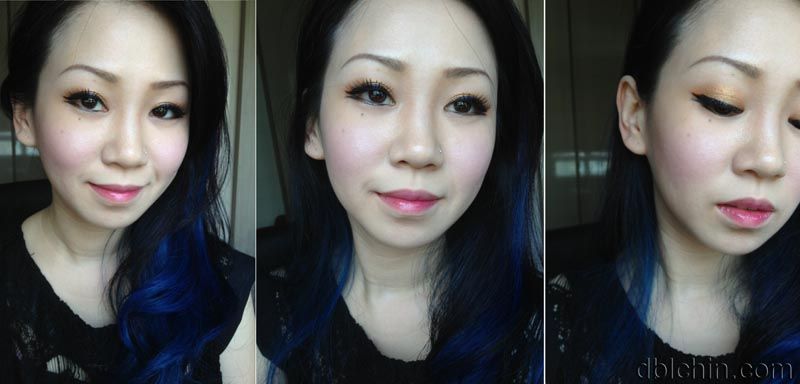 ♥Dblchin
*This is a Sponsored treatment
Look for my trusty colourist Justin @ Shunji Matsuo Salon:
391 Orchard Road #05-23,
Ngee Ann City Podium B
Singapore 238872
Appointments: (65) 62381522, (65) 62381514