Hi dblchinis!!!
Remember I told u about me joining the awesome bb cream competition from Bio-essence???
Yes, Now I've advanced to the next stage!!! The workshop
YAY! *claps*

This workshop is all about personalizing my very own bb cream!
The bio essence team have preparing all these materials for 'dblchin' product decoration~


NIASE!
Lets check out all the cute bb creams decorated by the team!

Here's Mr What's his name?
(bio-essence Aqua Bb cream)


I called him the mustache man, just like how I call my father!
And the glam and bold!
(Bio-essence Multi Effect Bb cream)


Like Jo Lo in a sexy purple dress like that!
Also the Miss Tropicana
(Bio Platinum bb cream)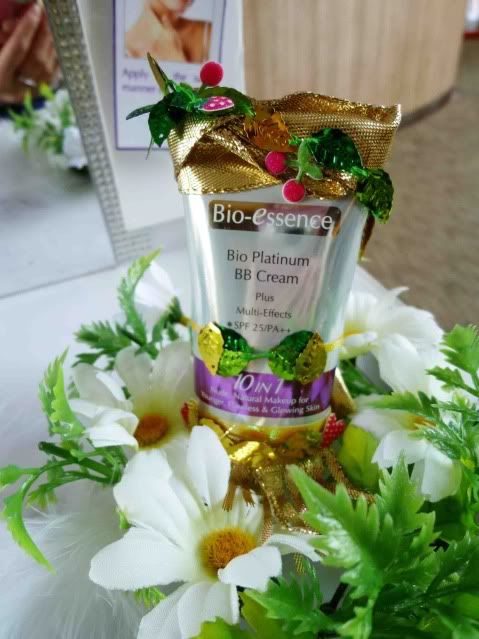 This is my favourite bb cream of all 3!
It gives a fabulous spotless finish.
Oh and the King and Queen…


Bow before them or they won't grant u the art of flawless.
The effort of putting everything item in place for us for the workshop…


deserves countless thumbs up!

& a hugeass pop-up of the Hongkong star Linda Chung 钟嘉欣, bio-essence ambassador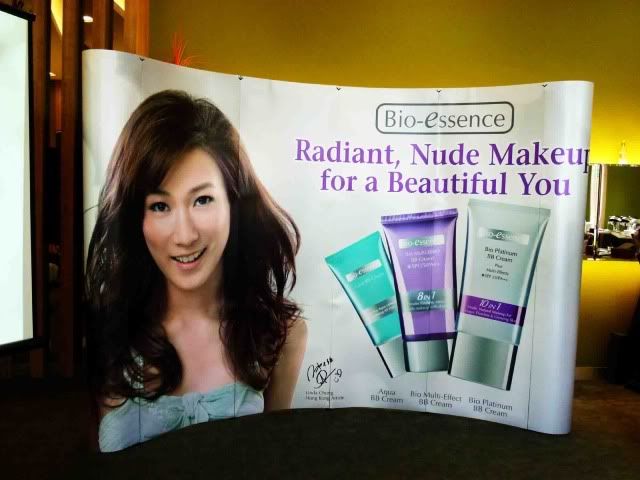 Now u can go up to her and say, she is no longer the flawless one around.
Everybody is.
The stand alone counters for Bio essence products!


they have a huge range for different age groups.
From young to old.
So we had a round of introduction to bio essence products.

So seriously what is bb cream?
Y is this so raved about nowadays???


well… because bb cream has came into the picture of replacing several skin care products
&
can produce a cosmetic flawless finish that sheds against the
sun & Aging,
yes, I called it the 'semi-Elixir'
Aside grave preventive measures, this bb cream can do all sorts of magic.
So here comes the 3 magical bb creams from bio essence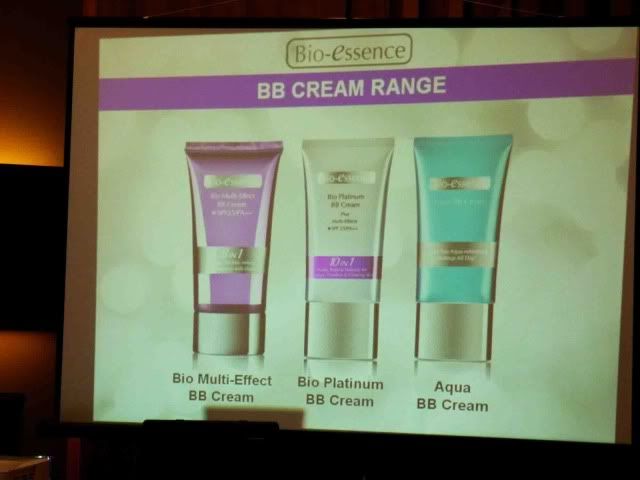 The multi effect, Platinum & the Aqua.
If you need a recollection of how awesome they are, you can check it out here & here
So how to determine which bb cream is for you???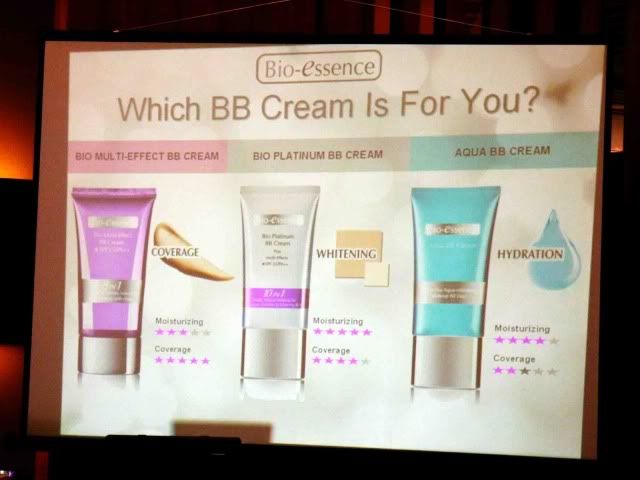 Well of course if you skin is has blemish or scar factor and u higher dose of coverage u can go for the Bip Multi-effect BB cream.
if you wished to achieve a awesome flawless finish and u do not need to much coverage level, u can definitely go for Bio Platinum BB cream.
I like this the best outta the 3, I just need to use a tiny bit and I'm good to go! And yes I can skipped my Moisturizer, sunblock & foundation when I'm wearing The Bio Platinum.
The last bb cream which is filled with awesome hydration level, Aqua Bb cream creates a supple finish. This is for those who has relatively good skin but wants to achieve a dewy look!
Next we had a round of education on bio skin products!

With hands on session!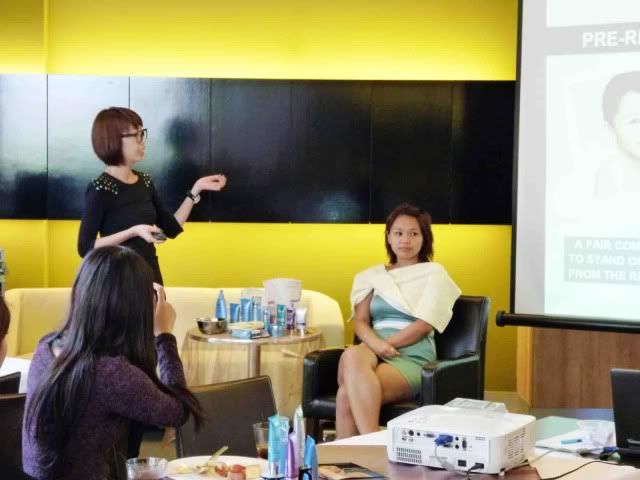 U know deadskin is uber scary…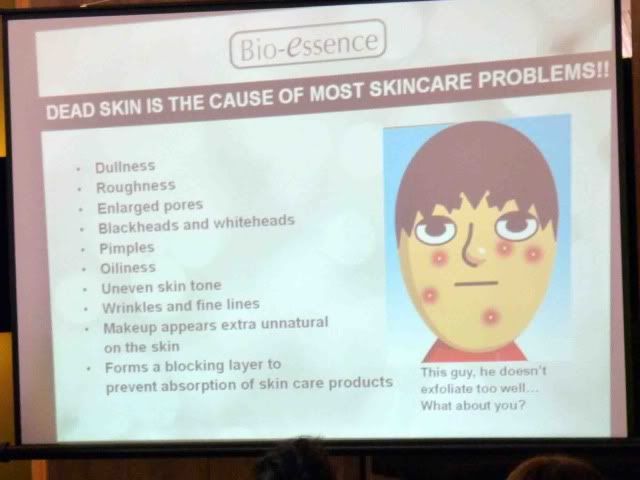 Time to get rid of them using Bio-essence exfoliating gel with ATP.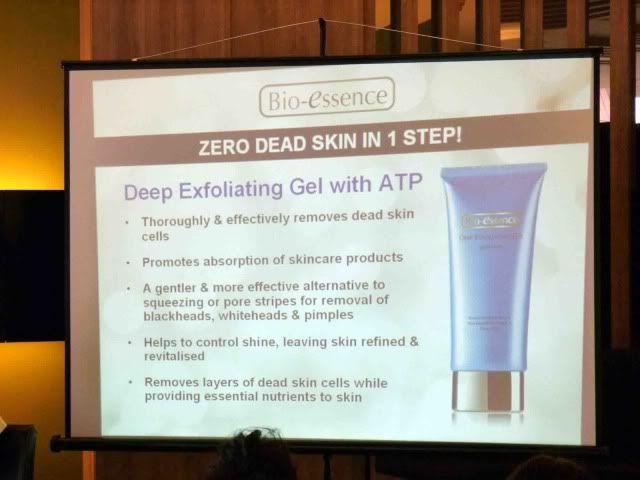 Hey tats dblchin camwhoring!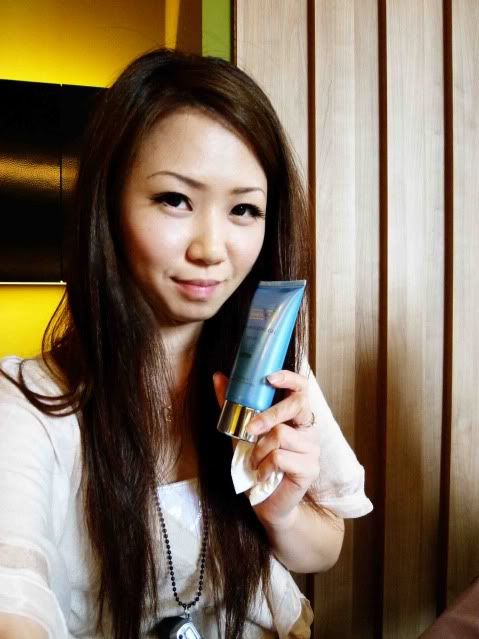 Consistency is a little gel creamy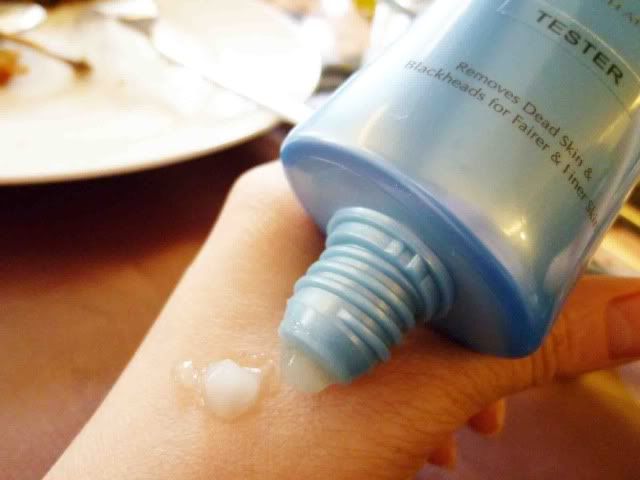 and as u rub ur skin, it kinda forms little beads is residue.


yea thats the dead skin being exfoliated by this product.
Scary not?


just imagine u never exfoliate ur face for 10 days, ur dead skin will b uber layered and thick.
After Exfoliation, u gotta tone up your skin with …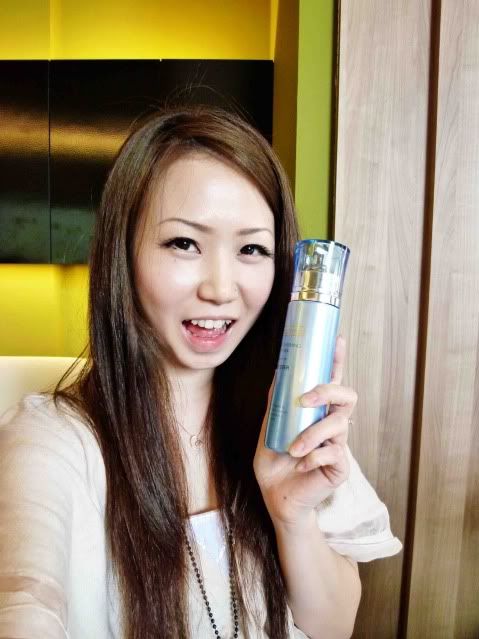 Is proven that this the skin absorbs the toner better after exfoliating (Right) than the one that was left untouched (left)

Aside from that, u can achieve instant fairness after exfoliation.

And now for the most awesome product of all.
Face lifting cream with ATP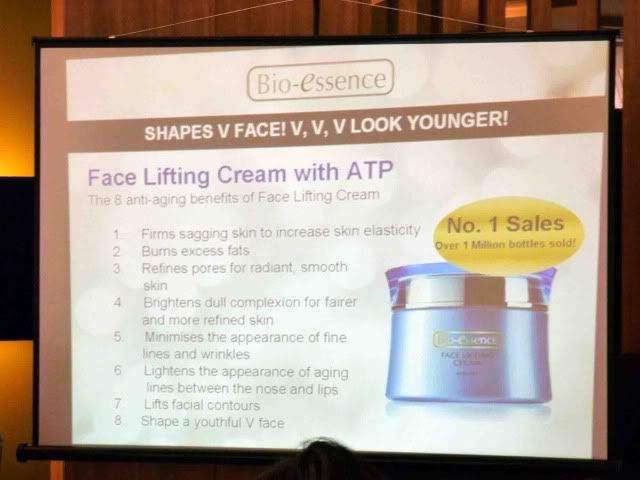 The one and only that makes ur face V-shaped and younger.
And instant measurable results!

This is how it manages to slim down ur face.


yes the key to it, the Bio mineral Amino Acid Essence.
I keep mentioning & mentioning but seriously what is ATP????
What? what? what??????????


ahhh…. So is something that provides energy and recharge cells in your skin!
After all the moral, physical education about Bio Essence bb creams!
dblchin, I may now start decorating her, my, me very own bb cream.
Yes I know, v confusing but I have multiple persona.
Yay to all the materials on slides.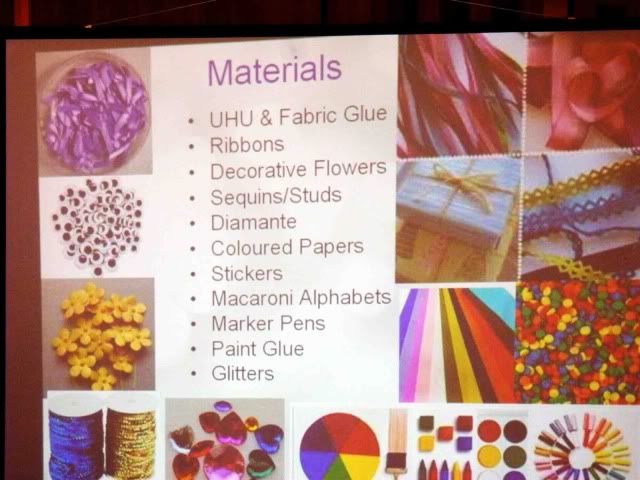 Even YAYer to all the materials in real!!!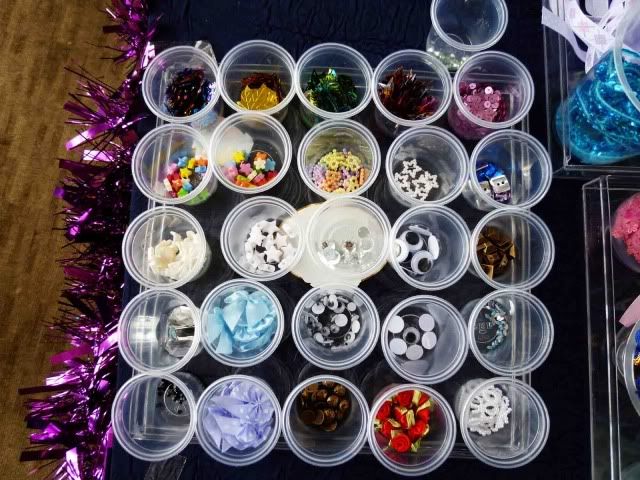 got a lot of ribbin ley!

Yes my choice, the pom pom pom pom…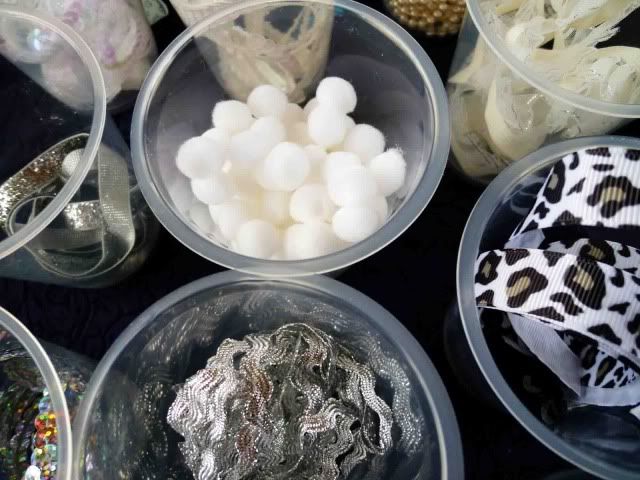 And the AlphaNumeric stickers

Oh yes, not forgetting glue.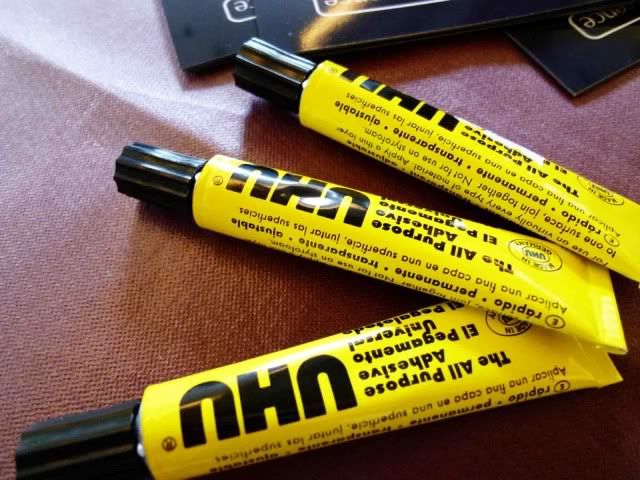 U will love them so for sticky situations (no pun)
DECORATION TIME!!!

So mine comes around as
"The Peach Wedding"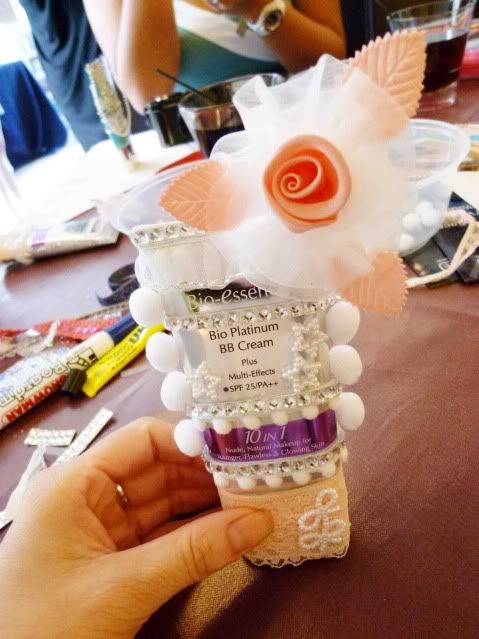 With Bio Platinum BB Cream.
But y y y ?
Becauseeeeeee…..
this bb cream is manages to cover my flaws and pigmentation yet gives a completely flawless finish.
it also has totally replaced my moisturizer and sunblock because of its 10-in-1 benefits.
Saves time, saves product money and still looking good~


I wanted to created a sweet Peachy look adorn with cute little poms poms to bring out my uber dblchin character
&
of course a great dblchin wedding to look forward to soon to come!
Well… besides me being a bride-to-be, Who doesn't want be dressed in the wedding suit at least once a lifetime? Right bo?
Peach Princess in a Peach wedding, With all the peach guest.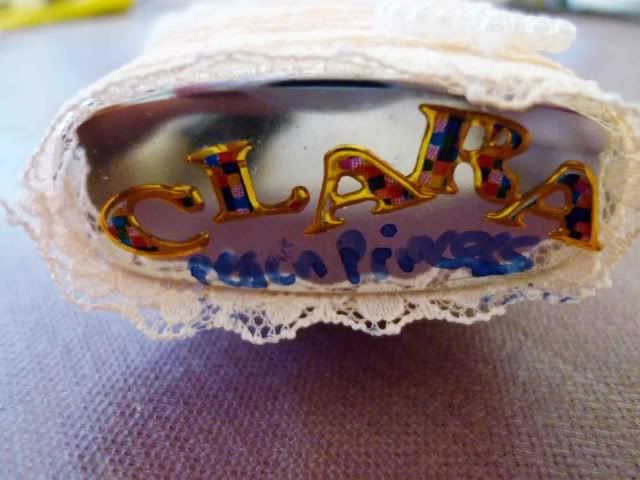 I'm even dressed the peach way with my Zhrng BB CREAM LO!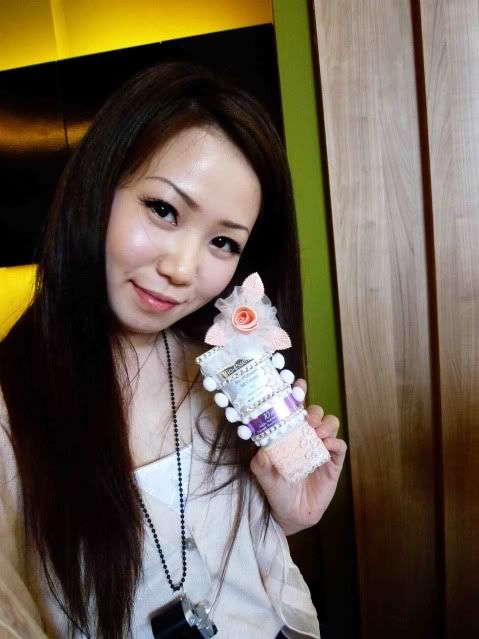 Nice not? Nice notttt????
C my deco, got so many stars stars stars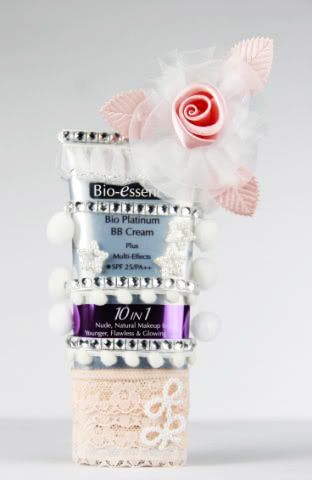 and ribbins ribbins
but only 1 flowver
so niase~
*self-praised*
And I met a friend I wanted to meet long time ago!!!


The superboy's gf, the SUPERGIRL + SUPER DBLCHIN = SUPERB!
And Joyce


I hugged her coz I missed her lo. ok unrelated, but nvm just fyi only.
Now is your chance to shine!!!


What u need to do isssssss to participate in Superstar Readers Challenge: "Personalize Your BB Cream" and share some tips on how to decorate your bb cream!

who knows u might just get to win some awesome prizes~
Oh and that's not all!
Bio essence is holding a Chinese New Year in-store roadshow at BHG Bugis from 14-21 January 2011. Attractive promotions and discounts are given during this period. On 15 January 2011 (Saturday), God of Fortune will be making a special appearance between 4-7pm to distribute lucky ang pows. A host will also be present during that time to conduct games where Bio-essence products can be won.
Last but not least, the last day to vote for me is today 16th jan!
before SG time 2359

50 lucky voters of the shortlisted bloggers each win a $10 Love Bonito voucher and a BE BB Cream trial kit!
CLICK HERE TO VOTE & leave your email address at the comments column.

http://apps.facebook.com/contestshq/contests/89107/voteable_entries/14276445?ogn=facebook
sooo…I've ALREADY VOTED for MYSELF (HAHA!!!), HAVE YOU????
Last but not least thank you Bio essence!!!
The No.1 Facial Care Brand in Singapore and Best Asian Brand 2009 & 2010!!!

Toodles~!!!