*sponsored product
I know I know! Is April already!!!
But I still wana show u dblchinis the pink package I've received from
BellaBox
!
Wow wow WOW! goodies~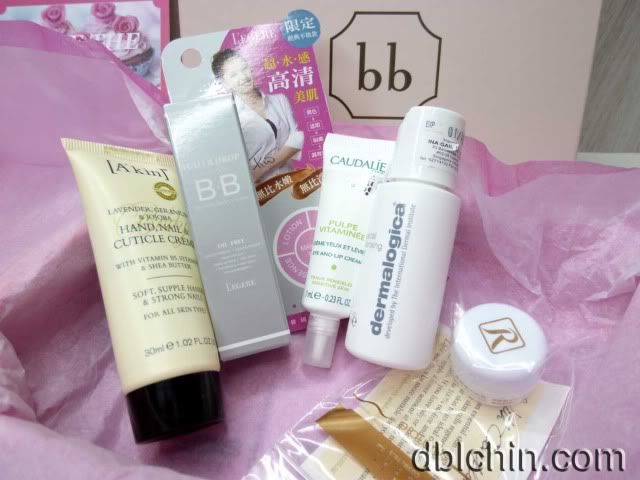 This is definitely the skincare month, coz I see no makeup in here.

Royal cosmetics EX cream 6oz
This is a essential skin renewal formula that helps to regulate skin cells. It regenerates and restores the skin to achieve it's radiant and youth.
It is 100%plant base and oil-free formula. However, if you happen to have oily skin, do avoid using too much on your skin.
Best thing of all, it carries pure gold flakes in the product. Imma head to the pawn shop now.

Dermalogical special cleansing gel 30ml
Dermalogical is well known for their skin care and this time I got a chance to try out their awesome product, happiness!!!
Caudalie eye and lip cream 7 ml
Fragrance free, this thing smells like nothing. I srsly cannot make out the scent at all, I love creams that has a natural scent or no scent at all. It always mean is very suitable for my sensitive skin.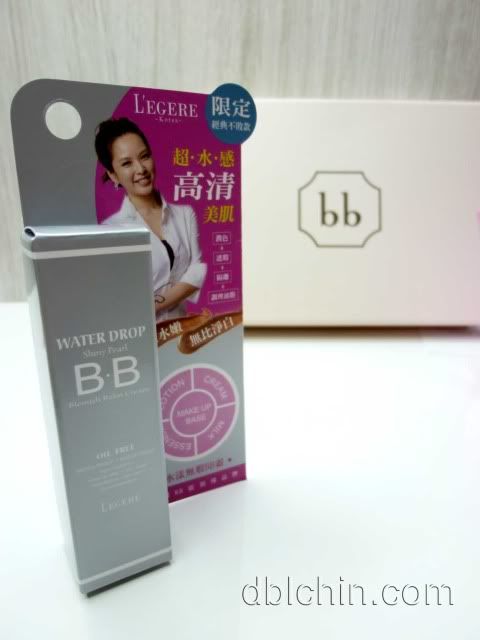 Legere water drop shiny BB cream 10gm
This oil free formula is like a happy pill for all oily skin people. It is moisturising yet water n sweat proof, you can assure it last the entire day.
I love makeup with therapeutic properties

A'Kin hand,nail n cuticle cream 30 ml
The scent of lavender, geranium & jojoba Leaves my hand smelling like flower among the thorns. It contains vit B5, vit E & Shea butter that moisturise my Worn out hands.
Do u know A'Kin cream also improves the strength of your nails? ;)
Read more: The best anti-aging products to add to your routine