Hiya dblchinis~
Some of you may have know that I've recorded a video with Majolica Majorca products 1 week ago~
If you have missed it, you can take a look at the veedio above again~
I'm using both top and bottom lashes to give a fuller look.
Btw I'm wearing Crackle nail polish from China glaze lightning bolt, the base colour is just a red tone from OPI, I truly can't rember the name~

Everything else is from Majolica Majorica except the lashes & eye shadow base (NYX) Sometimes Is a little tough to bring out MJ colours thus U will tend to need white base or primer to make them pop.
I'm using the double eyelid glue from 'EYETALK' to create a higher, more parallel crease.
The good thing about creating a higher crease is that You can have more room to draw your liner and some of the colours will b able to show through.
Usually When I draw my liner without creating parallel/higher eyelid crease, My whole lid will be filled with the stark liner instead, causing me to look Monolid.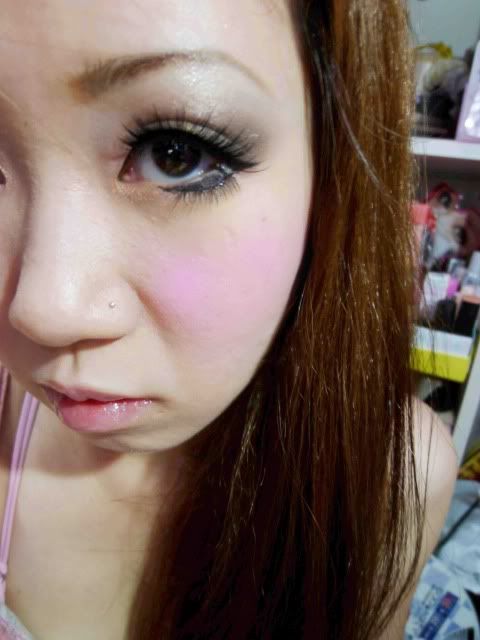 Hope u dblchinis enjoy the veeedio and the pictures~
Toodles!
*Products are sponsored by Majolica.