Sorry that I look Crapppy in this post dblchinis.

Sometimes is all about the face, I'm nothing without makeup, not even close to looking like the next door girl. FML

Despite that, My outfit is awesome!
Like I dowan to show off but I had too, I didn't know black winged sleeve, laces, chiffon & all the good things in the world could make me look like Miss Universe.
For real even is just my own imagination.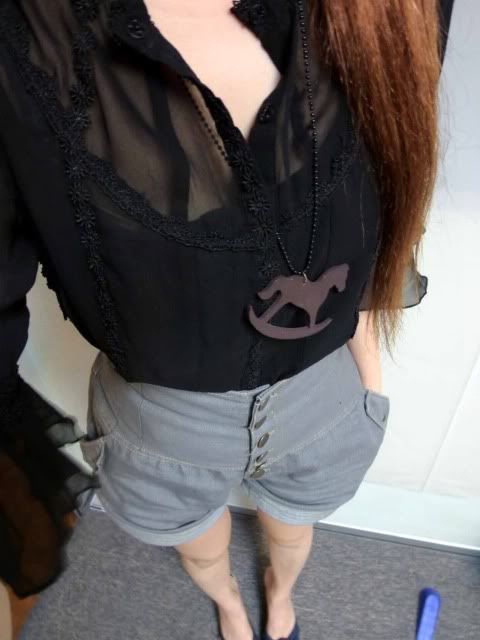 I had this pass down Anna Sui black chiffon top from a god sister, at first I wanted to give it away but was hesitant coz I do not have such sheer garments in my wardrobe.
Until one day I decided to take it out and paired it with a pair of high waist shorts & VOILA~
so chio right…
This top had since earn itself a premium rack position in my wardrobe now.
How can I not put on any accessories right?
This dirt cheap rocking horse pendant is like my staple item everything I wear black.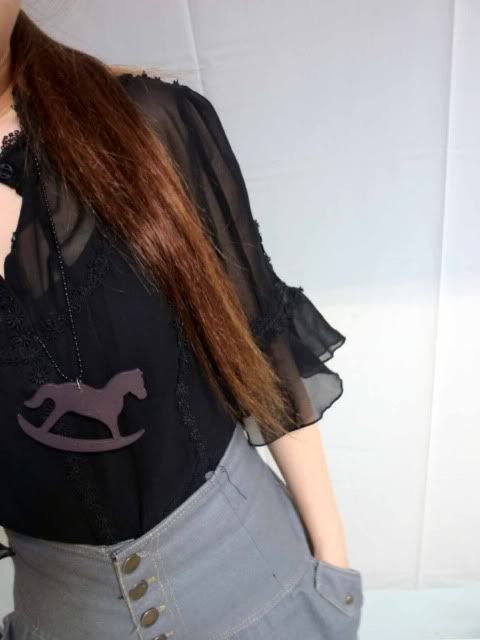 Well I guess there is nothing much to talk about the high waist shorts, coz is cool like that.