HEY DBLCHINIS!!!

Is been a short while.

Chapter 27 is finally revealed!

Dream a Dream
Oh Shucks, I wasn't paying attention to the full story so I shall makeup my own story instead:
One day dblchin met her favorite Sunflower of the day named 'ah huay'.
Ah huay asked her : "would u like max chio & fall in love with an Ah beng?"
dblchini answered : "of course NOT! I don't like ah beng! But I'll definitely would wana b max chio & b falling in love over n over again…."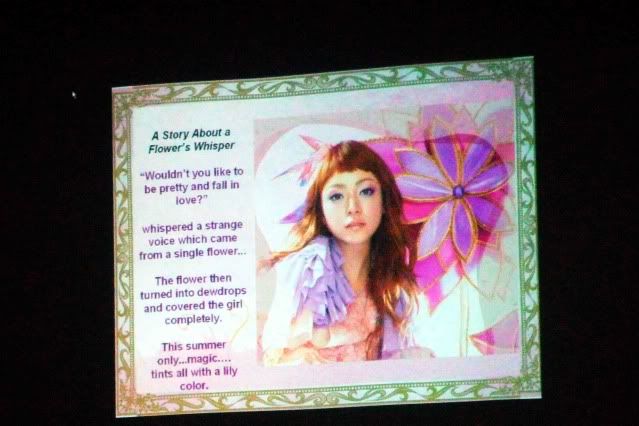 So Ah huay the sunflower suddenly turned spaniard & replied : "no problemo"
sacrificed herself
turn into dewdrops to make dblchin max chio~….
Oh…
we are talking about lilies here……..?
Sorri! pls replace 'sunflower' with 'lily' instead
Well then, back to the subject.
Check out the beautiful settings, y is majolica majorca so purfect in everything?
*envious*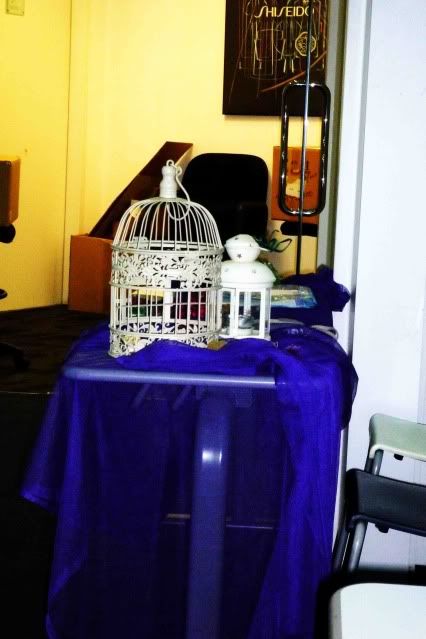 Even the reception setting gives me great amazement!
All you need for Chapter 27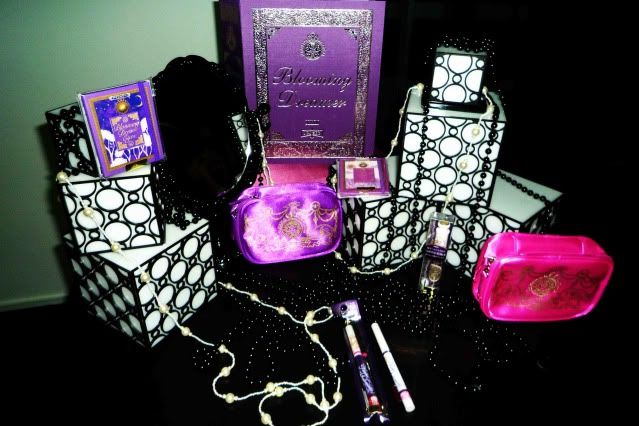 Purple OR PINK?
Awww… check out miss petite giving her speech.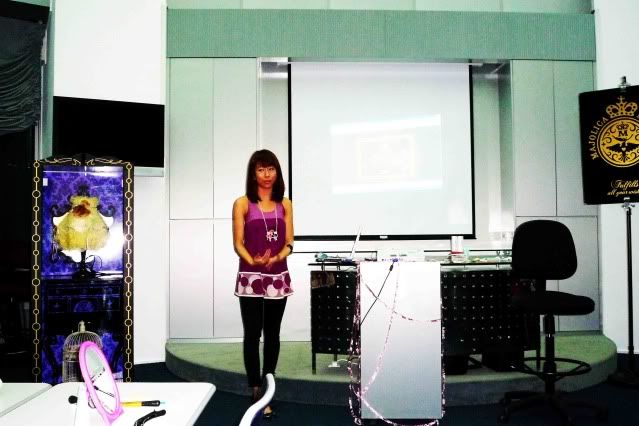 I Boot licked her crazy that day, coz she deserves it! Nice pendant & top!
With the slides coming ur way, this might get a little technical.


Summer spotting trends:
-Pink, purple, lilac & blues r summer basics, definitely a splash of sultriness.
-2 tone eyes or watercoloured inspired look. awww…. back to painting the canvas….
-Defined bold eyeliners, with white highlights that will brighten the entire look, making ur eyes loook fresher, bigger.
-Looks of youth, Innocence & Fairy-tales (indeed very Majolica)
-Good spur of undereye doodling is also one of the highlights for summer.
-Dramatic lashes & that includes to bottom lash too. I'm trying my bestest best to grow them (bottom lash) long but it seems to take forever
The products from Chp 27.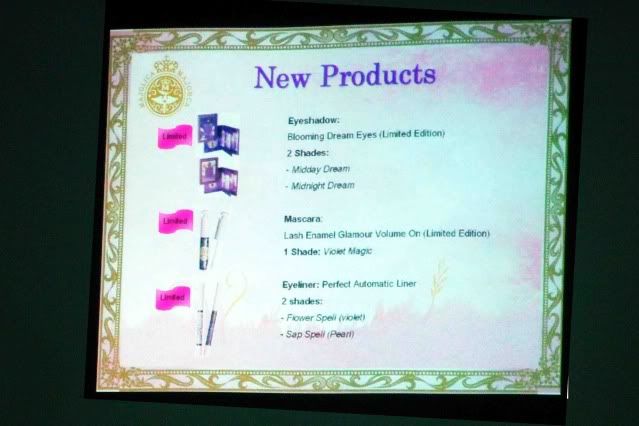 I love purple hues.
One of the palettes! Quads!


They really do come in pretty nice colours in this collection!!!
Demonstrating on the use of the palette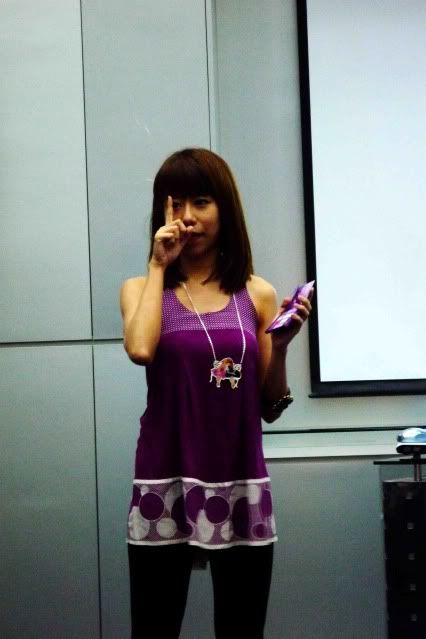 Dressed for the night,Purple top!
Violet Magic mascara!


With a tint of purple. purrrr purrr….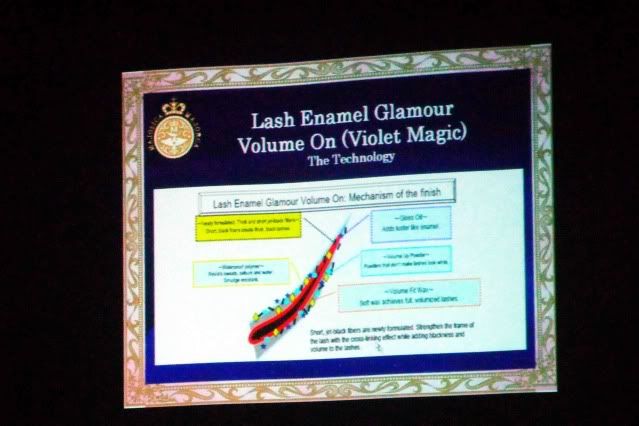 I luv their liners!
This time they comes in 2 shades!
Purple & pearl~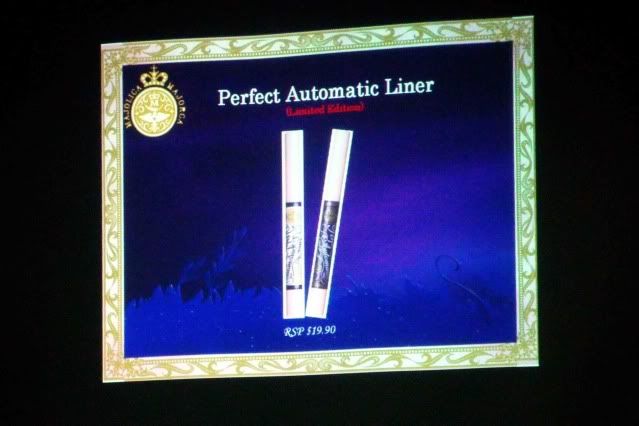 Now u can highlight the corners of your eye effortlessly~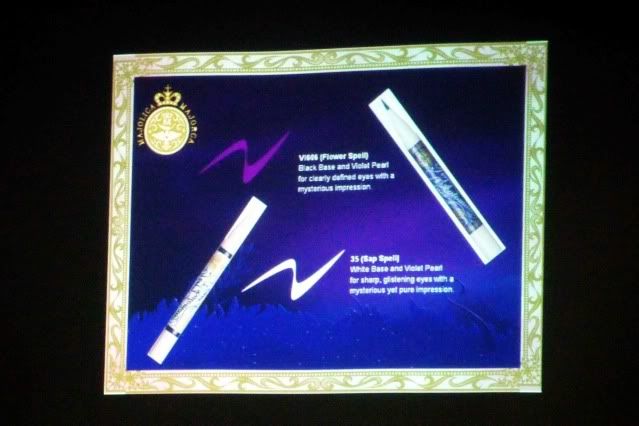 I wan become Sweet, innocence & MADASS CHIO!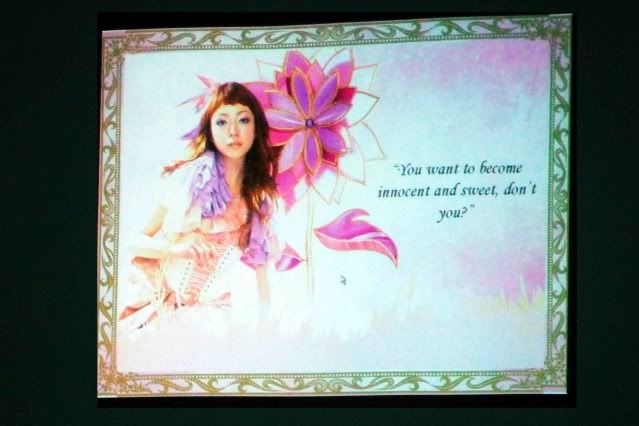 Yes I wana become Alluring, Mysterious & MADASS CHIO TOO!!!

Welll welll… What do we have now?
Oh is Eunice as e (un)voluntary model
U peace out to me also no use, I'm not gonna help u escape.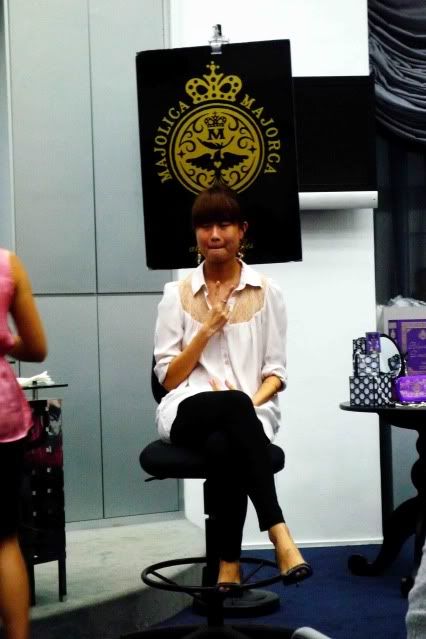 Btw dblchinis, Eunice is not only good in volunteering, she is also multi-talented!
She does awesome handmade accessories/jewelery.
The pieces she made are absolute breathtaking, I cross my puny heart n die swearing.
U should totally check her out here:
http://www.euniqyou.com/
The one week old trainer, she is really patient with conducting her workshops.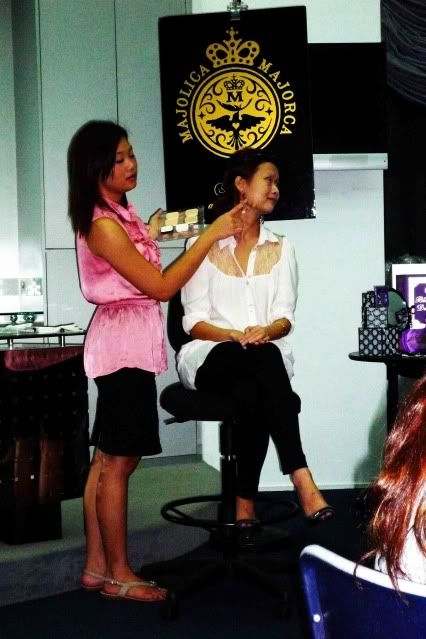 Btw she's testing out the suitable foundation tone on eun.
Next, I got tiffy to steal a snapshot of the lip glosses for me!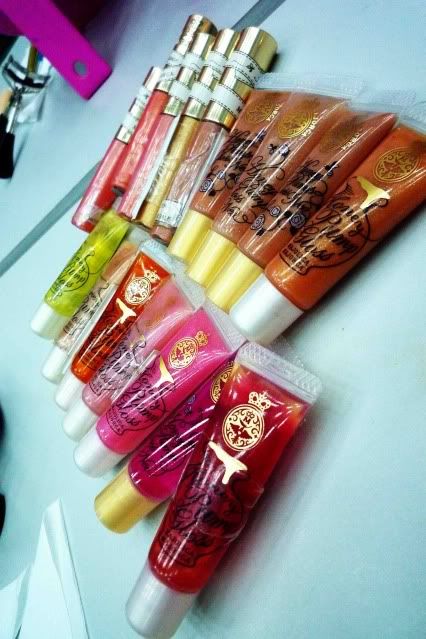 Mine, mine, mine, mine, mine.
All not mine.
Girls having fun!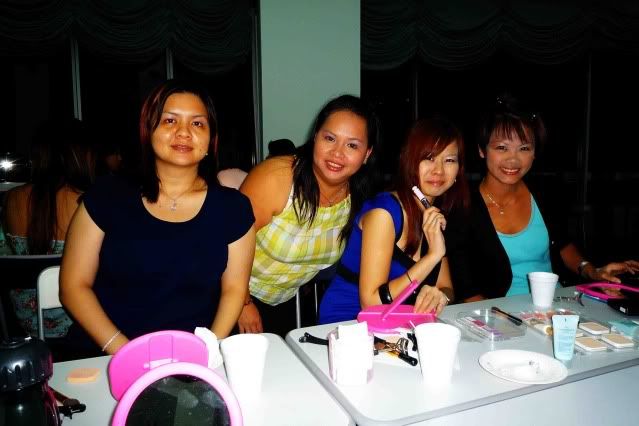 With miss blondie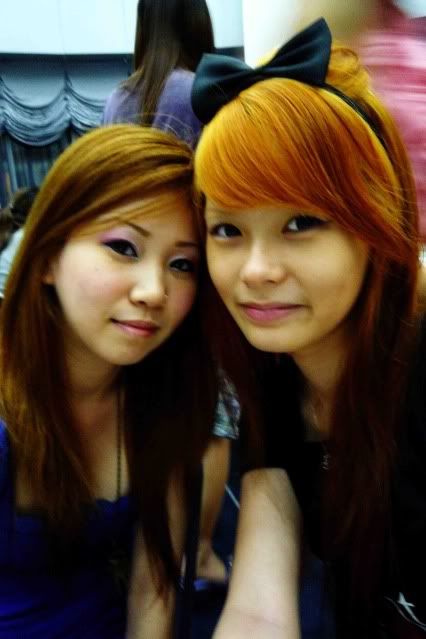 Check our her diaso bow.
Cheapo but yet makes her look like a million dollars!
Ok… Now u know is time for……
FREEBIES~!!!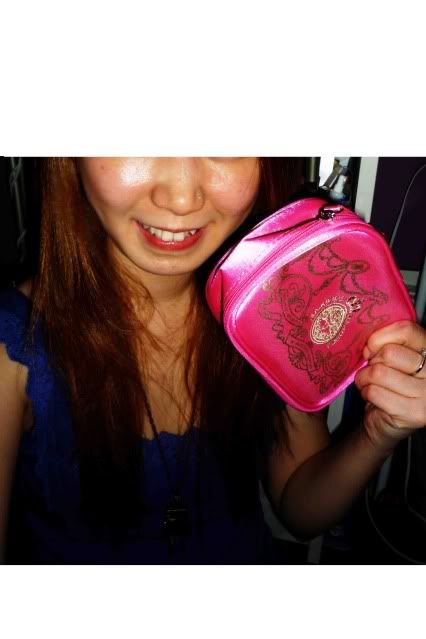 I look awful in there.
But i've sucha pretty pink case!!!

Due to e overwhelming response from the soft launches on chp 27, they have run out of freebies to give out to us! But we will b getting them in parcels instead!!! I'm watching for it in my snail mail!
Additional complimentary from Majolica.

Wah wah wah! Whats that???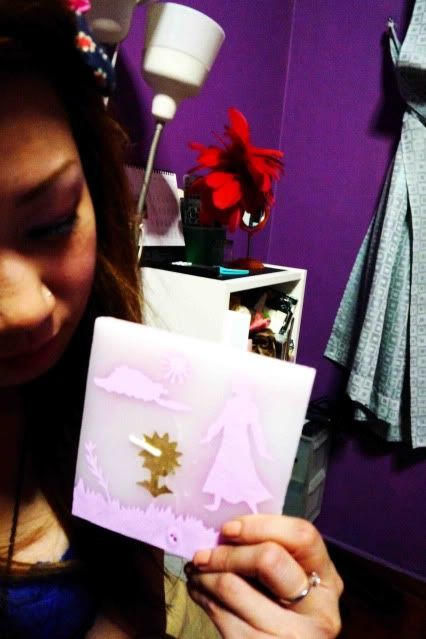 Is a pretty board of scented candle!!!
So fragile n dear I couldn't bear to burn it!


I shall keep it in the corners of my closet to let the scent emits slowly & seep into all my clothing!
Toodles!