Posted by Dblchin in Uncategorized | 46 Comments
[GIVEAWAY] Kate Cosmetics 3 prizes in total!
Sponsored Product
Hi dblchinis

Some of you might hv known that I tweeted about my giveaway Kate Cosmetics a while ago…
so here it is!


2 big bags of goodies fully sponsored by them!
We had a bloggers makeup competition (READ HERE) previously & best video gets Gold hard cash!
So guess who won?
yay to me!
N0w YOU DBLCHINIS will also be getting Rewarded!!!!!
I'm going to give out 3 prizes in total!
Read on~
Here are the items in
BAG 1


Wide eyeshadow PK-1 & BR-2
Eyeliner Pencil BK-1
Felt Eyeliner Mascara Base (this product is super awesome!)
Lipstick RS-10 Loose Foundation OC-C
BAG 2


Wide eyeshadow BR-1 & BU-1
Eyeliner Pencil BK-1
Felt Eyeliner Mascara Base
Lipstick BE-9 Loose Foundation OC-D
Consolation Bag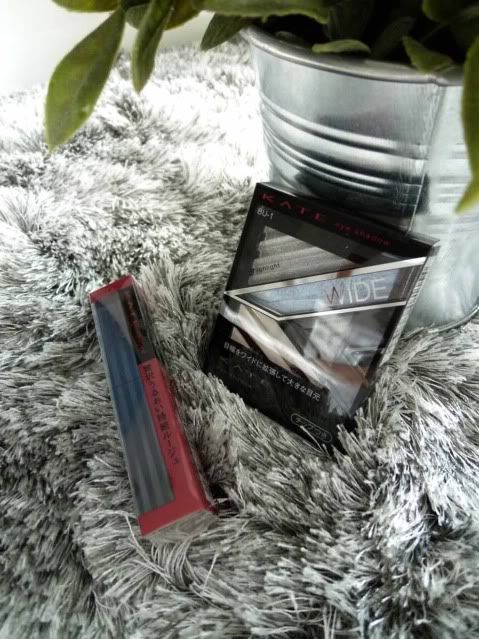 Wide Eyeshadow BU-1 Lipstick RD-16
Initially, these 2 items are in one of the bags, I thought is pretty unfair for one winner to get more than the other. So I took the extra items out as a giveaway for you international readers to tryout!
All you need to do is
Follow me @dblchin on Twitter and tweet about this giveaway:
'Follow @dblchin & RT to win yourself a bag of beauty products from kate cosmetics. contest closed 16Feb http://www.dblchin.com/2012/02/giveaway-kate-cosmetics-3-prizes-in.html '
After tweeting, please leave a comment down below with your Twitter Handle, name and email.
That makes it easier for me to get in contact with if you are the winner.
It would be nice if you could follow my blog but this is not compulsory :)
NOTE : BAG 1 & BAG 2 only applicable to Singaporeans or Humans residing in Singapore, pets are not allowed to participate even if u try to act human. Consolation Bag is open to ALL Intentional Readers.
GOOD LUCK!