Hey *psst…..dblchinis…

*Shhhhhhhh…..

U want to know how my party went???

Come…*whisper* come…..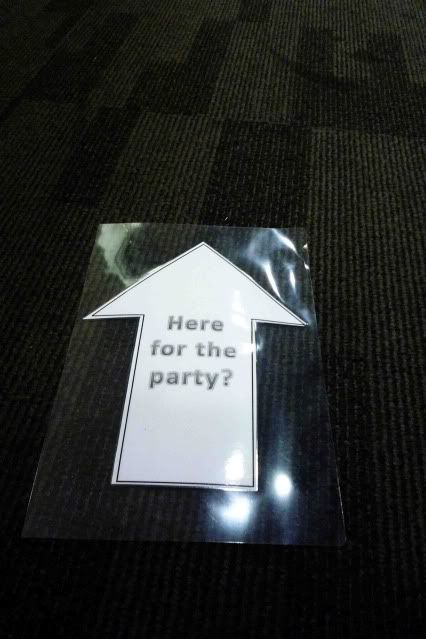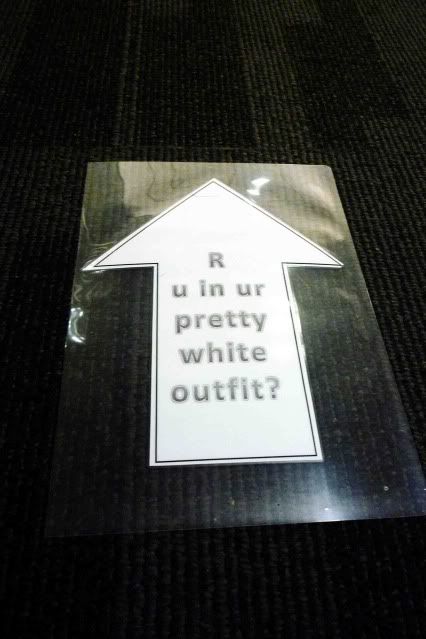 .
.
.
.
.
.
.
.
.
.
.
.
.
.
.
.
.
.
.
.
.
.
.
.
.
hey… don't stop…
U need to continue going…
.
.
.
.
.
.
.
.
.
.
.
.
.
.
.
.
.
.
.
.
.
.
.
.


Dun even look up! Concentrate on the Arrows…
.
.
.
.
.
.
.
.
.
.
.
.
.
.
.
.
.
.
.
.
.
.
.
.
.
.
.
.
.
.
.
.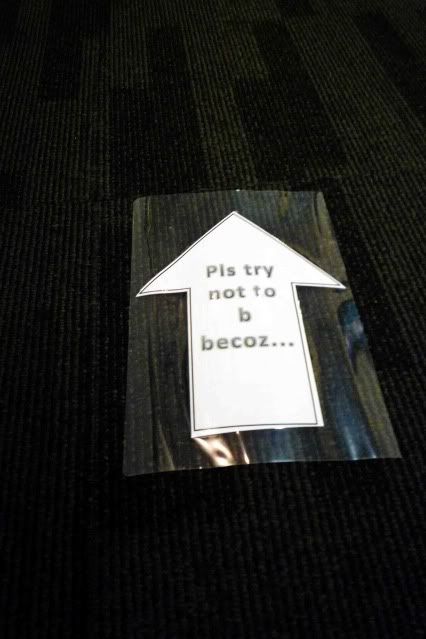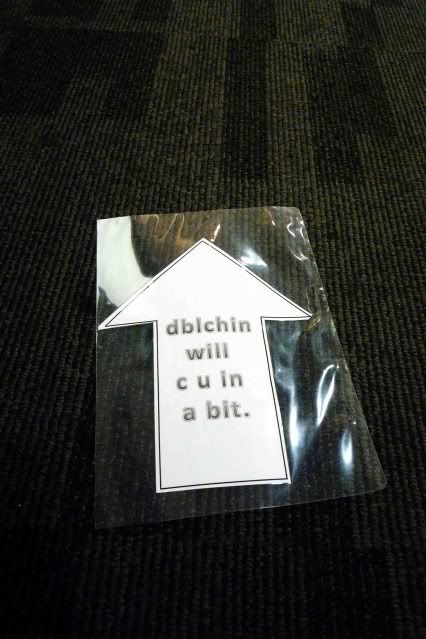 YAY!!!!!!!!!!!!!!!
*Pops Champagne*
*Throws Confetti Right into your face*
Now U r allowed make hella lot of noise!
Comon! Slam ur fist hard onto the wall! LOLX~
Of course before any party starts to take place, U need to deal with loads of preparation
&
What, you may ask???
patience is a virtue, I'm showing you now.
*TM is dblchin's Trademark
arrow
.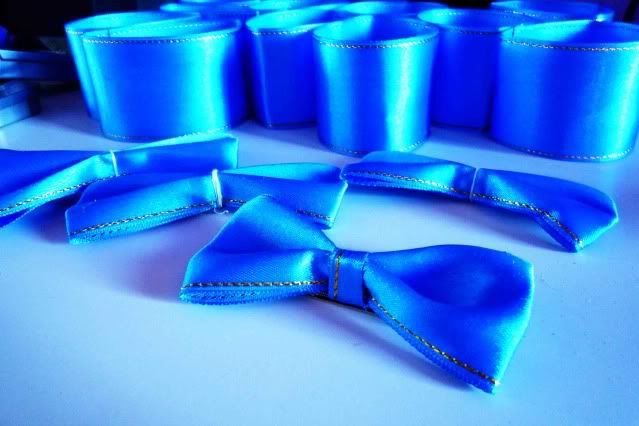 Ribbons. U need loads of it.
And to show that u r really hardworking,
U need to prove that your work desk is really messy
What Else U need ?
U need a Gun, Glue gun.
U need clips, hair clips
U need ribbons, Blue Ribbons
&
U need light, lighter.
Next
I made This


Using hell lot of laces & a blue flower deco~

OF course U need papers to go with those pens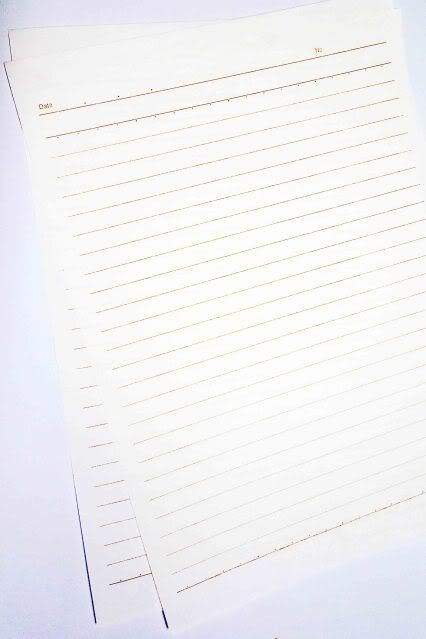 So I tied them into scrolls~

&
I added a useful tool from Diaso
Facial Net lathering up foam cleanser.


When U can achieve a thick lather with this, U never want to use ur hands again.
Okok… bored dblchini faces, NVM I sneak peek a little onto the workshop just for your viewing….


Look how useful blue hair bow was to them?
U can clipped your hair away,fashionably!
Except that lass over there, I SEE NO BOW ON HER.
Quick, laugh.
Back to dblchin's preparation.
When I'm done with the goodies, I need to think of a name for my packaging….
So, I call it the
AQUAGIRLS PARTY KIT.


Useful as it may seem, it is indeed useful!
Everyone uses the items given inside during the workshop & they get to bring it home.
And here comes my finished product. *holy light*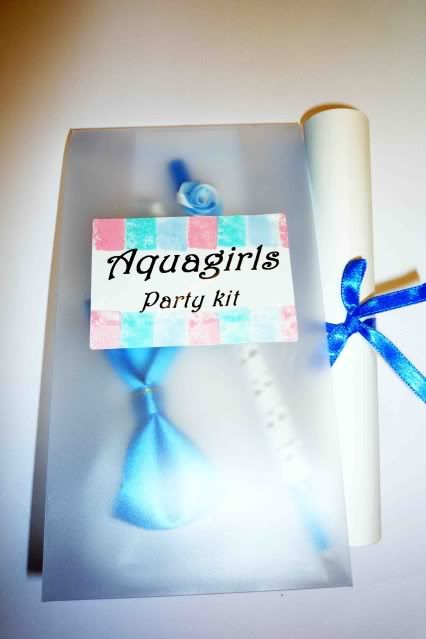 With that, The party shall begin~! *now disco light*
I'm glad to b on the finalist that has advanced to the last round.
&
If you have missed out the earlier segment of the competition, u can check them out here (Auditions), here (Workshop), here (video) & HERE (Voting)!
The earlier moments Waiting for all e Aquagirls to arrive.


snacking caught on cam! Nomoomomomom…
Receiving one of the VIPS.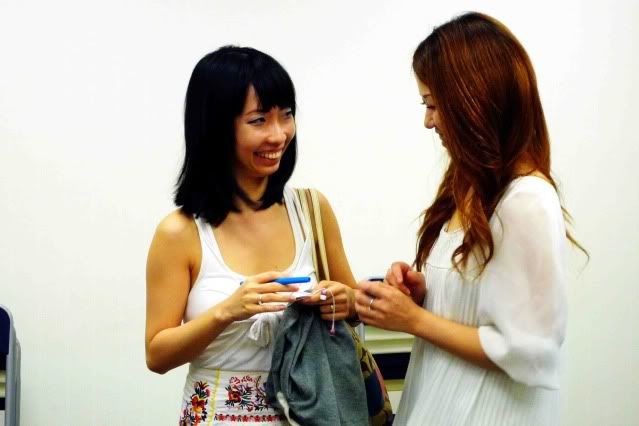 My party, besides nomming, I get to introduce the awesome white range to my Aquagirls.

The Aquagirls kit!
Specially made for every girl~


I like to keep my theme nice and fresh… I got the aquagirls to wear white so they could compliment each other with these awesome blue bottles.

And so, the lesson begins…
Not only the Aquagirls will have a chance to see these interesting slides,
U DBLCHINIS get a chance too!!!
With my help, lets check out some of the slide highlights.
So. how bad is dry, lack of moisture skin???

Yea is not bad BUT IS VERY EVIL!!!!!!!!!!!
And to combat that, Aqualabel has came up with the TRIPLE 'S' Techology

Lets see what the Triple 'S' are shall we???


HAHA NO!
Fortunately Triple 'S' is not used in such context~!
Instead they are SINK, SATURATE & SEAL


If you need to know more? Visit the workshop I've attended earlier! Thorough explanation to satisfy your needs~
Plainly Showing slides are insuffice.
We need hands on Spa session on the face.


Wooo~!
Warm towels for Aquagirls DIT (do-it-themselves) Facial!
Next, I introduced them this Awesome Facial Net.


With this net, the lathering power makes cleansing agent Rich and FOAMY!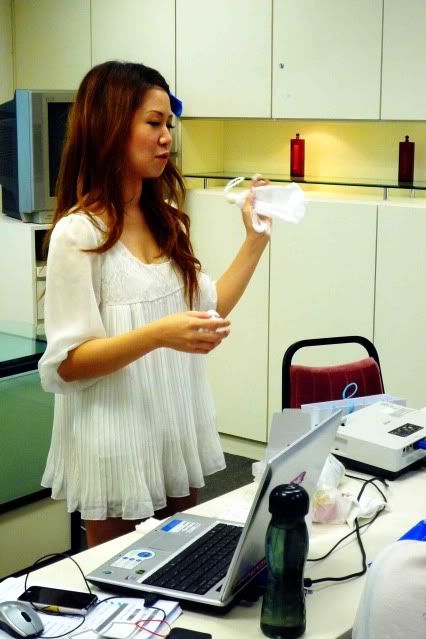 See these Aquagirls are starting to lather up a huge foam.


Ok probably not yet,
they arenot doing it the right way for now.
So like a discipline master…..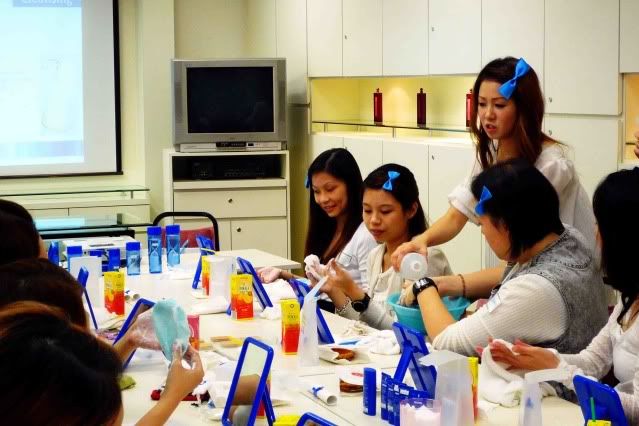 I'm went around supervising the AquaGirls!
Now that's better, at least Everyone is doing the right thing for my partyyyy

While they are going around doing their thing, I camwhored with some Aquagirls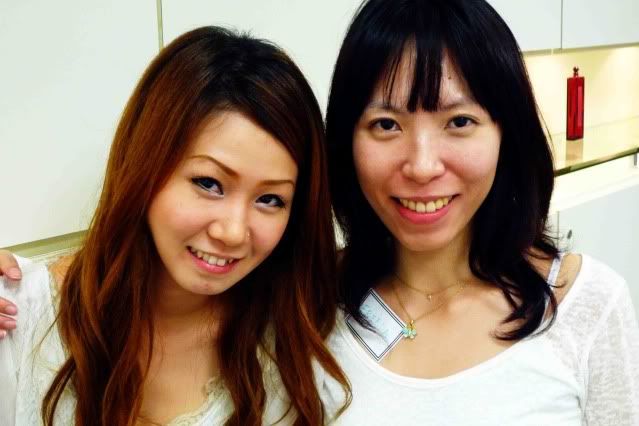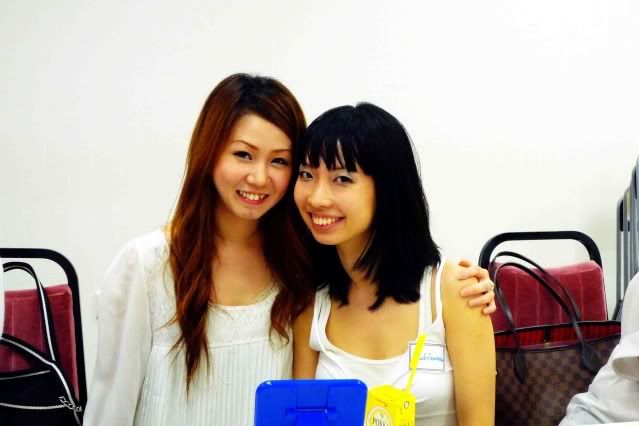 Next, I educated them about toning e face.


See the one in hood, she refuses to listen. lol!
Actually no la, she's one of the Greatest supporter of all times (credits: Kayne West).
Read all about her here~!
They showed a lot of interest isn't it!
But the girl is still not wearing her blue bow.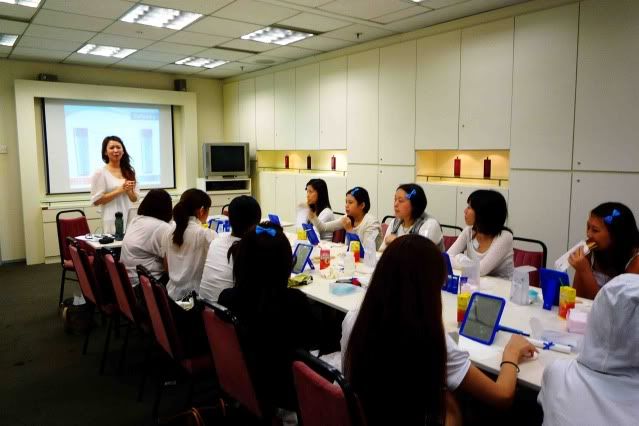 Time to hands on again~!

While they are doing their thing, I'm doing mine…

I worked really hard too!
I had to go around distributing the products and make sure they are applying the stuff the right way~

Ok! We've seen superheros in movies, so nothing is short of in my party too!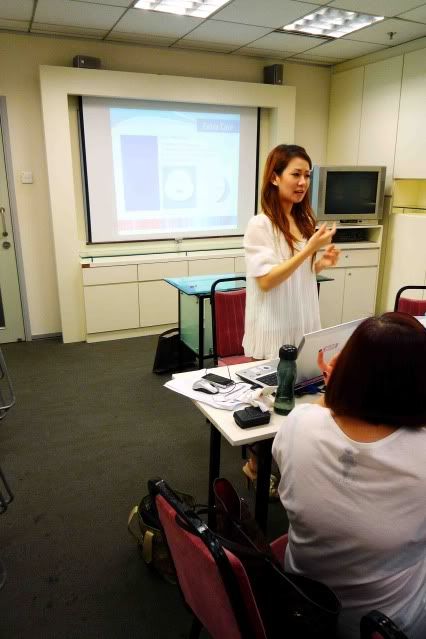 Yea… is the masked Aquaheroines.


I've got a (un)willing volunteer right here & shes really a sweetheart.

Demonstrating how this 'S' shaped cut mentioned on the above slide above boost a lifting effect.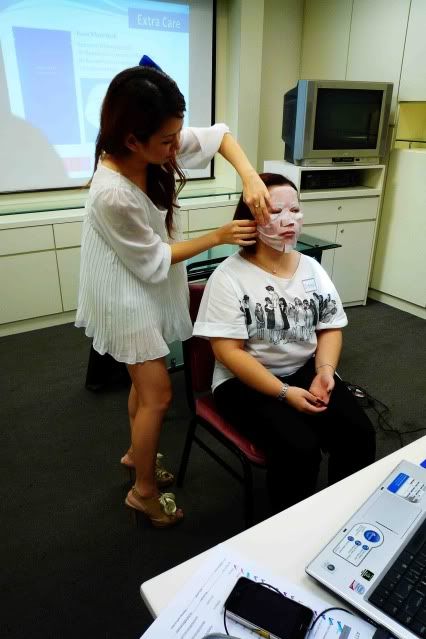 This is the awesome fit that the S-shaped can provide.
Brilliant isn't it?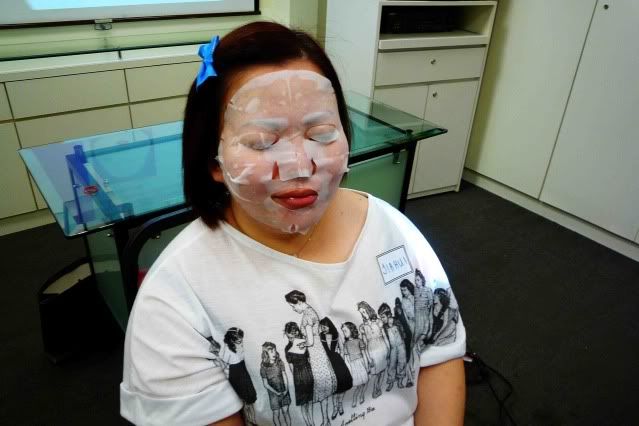 After a good couple of mins,
I shared the techniques of massaging (the essence of the maks into your face) WhichI've learnt previously, during my workshop with Aqualabel to all the girls~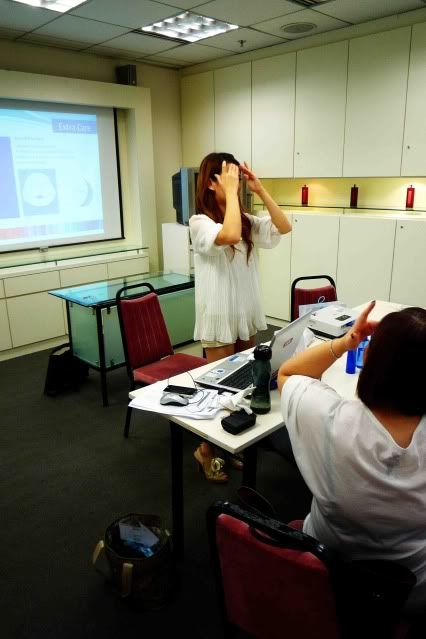 Seems like they are picking up the technique really well!!!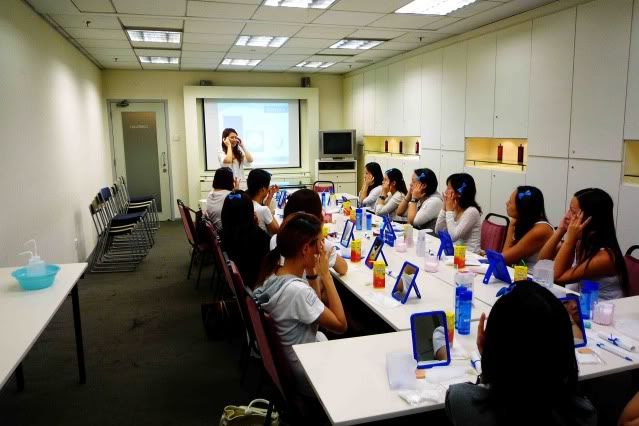 So is this lovely reader!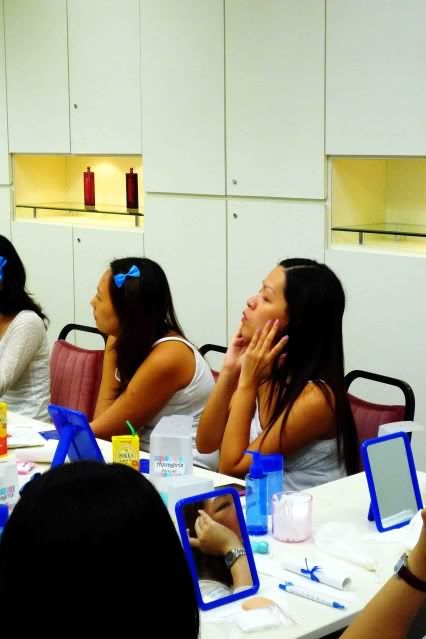 Ok now let the camwhore resume till the last bit.
My blogger Duo, Candy & Rachel

Thanks for coming Aquagirls, may u have baby skin with Aqualabel whitening range~!

Ahhh… & Thanks to Lynn for the awesome Macaroons. I read her blog, so should you!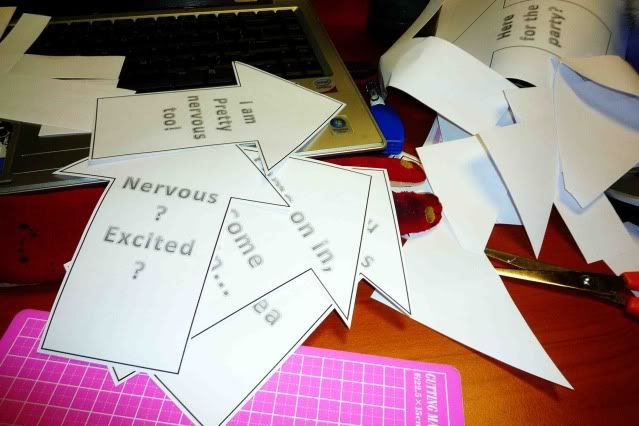 &
last but not least
Thanks for the awesome direction, Arrows.
U led the everyone to the party well…

TOODLES~!