*Sponsored Products
Dong Dong Dong Qiangggggggggggg!!!
I better blog about this before CNY ends!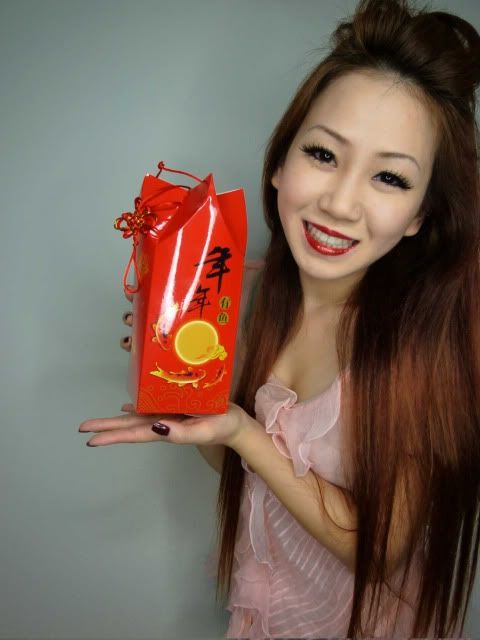 Can't believe even on CNY people also want to gimme presents!
Ok by the way this is my last year Receiving Ang Paos,
I'm going to get hitched 'THE CHINESE WAY' in a few months time.
I've be going thru the traditional Gate-crash,
Tea Ceremony to elders,
&
Wedding Banquet for the evening.
Pretty nervous about this!
Wish my luck
Ok anyways lets see what is it the Red Hot chilli packaging ,
Orleng colour one…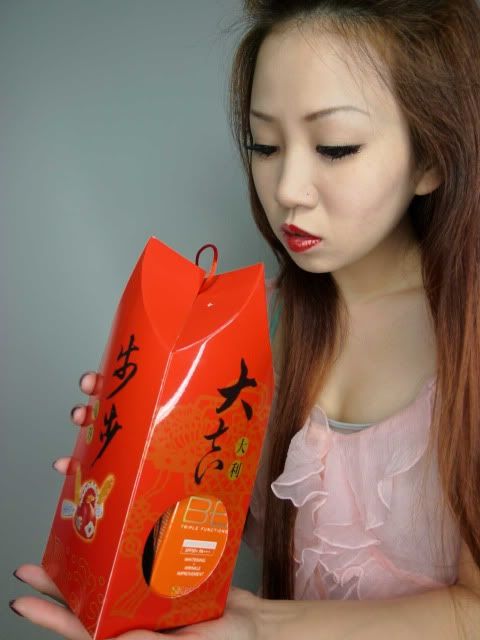 Woooo Is skin 79 products!!!

This is the BB cream with Highest UV protection of 50++ PA +++
Skin79 Vital Beblesh Balm ($49.90)


It battles UV-A & UV-B rays at the same time giving you a flawless finish!
The colour looks so similar to mandarin oranges.
With the reflection of my ringlight, it seems like the BB cream just descended from heaven.
In addition, this Skin79 BB cream fortified with the Vital-V Complex, comprised of 5 Vitamins with rich nourishment and moisturisation, good skin firming and brightening properties, and powerful anti-oxidant protection.
This BB cream is suitable for Oily Skin types just like their Signature No.1 best selling Hot pink BB Cream.
Skin79 Simple Touch Eyeliner ($24.90)


This simple eyeliner is not just a black liner, is pretty jet black that creates intense dark definition.
With its felt tip it is pretty easy to apply, and glide on skin.
It is said to be 24 hrs smudge proof But srsly nothing is Smudge-Free, all I could say is it last for long hours.
Enough for a day's out!


Similar to what Skin79 BB cream has, these liners comes with skin therapeutic properties too!
It protects & moisturise the skin with CACAO seed Extract and jojoba oil that penetrates and smooth out the skin.
However, Vegetarians do take note there is an active ingredient 'Squalane' It might be derive from Plants AND animal sources.
Squalane promotes skin elasticity by helping to increase the water retention properties in skin and keep skin soft and supple.
I love my CNY presents very MUCH! Thanks SKIN79!